Apple Photo Booth - Digital Photography Software Review
Introduction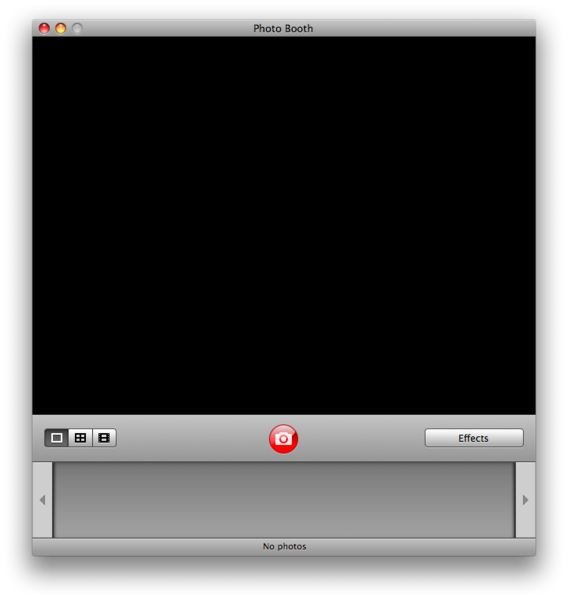 Photo Booth is one of Apple's most popular applications. It allows you to take photos using the iSight camera built into your Mac computer, and comes with several great advantages that many other photo applications don't. These include lots of fun and interesting effects and also a flash for times when your house lights just don't cut it. This review will explore why Photo Booth has become so appealing to the masses.
Flash (4 out of 5)
Another unique aspect to Photo Booth is the flash that it creates when taking pictures. This should be used when the lights within your room don't seem to be producing the lighting you wish to achieve. The application creates the flash by covering your whole VDU in white light for approximately half a second. If the light within your room is too bright you may run he risk of looking too 'washed out'. Unfortunately, a downside to the flash is that it cannot be adjusted. Also, if you are using a Macbook (which is not plugged in to a main supply), creating a flash could potentially drain your battery power. A flash is useful to have, none the less.
Effects (5 out of 5)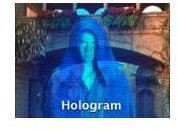 Photo Booth is famous for its effects. It allows users to choose from a range of effects to add to their pictures, and previews are displayed before a picture is taken. These effects include simple modifications such as black and white and inverted colors. However, as the user explores the application, they will discover more complicated (and more fun) effects at their disposal. These involve goodies such as thermal cameras and vintage pop art. This makes Photo Booth perfect for someone looking to add a unique touch to his or her photos, and can prove entertaining. Ever wanted to see how your head would look when squashed into a tunnel, or how it feels to be walking on the moon?
Key Bindings (5 out of 5)
When you take a picture using Photo Booth you have a three-second countdown to prepare for your picture. However, it can be found that three seconds is perhaps too long to hold your perfect pose. This is where knowledge about Photo Booth Key bindings can be useful. If you hold down the apple option key while pressing the 'take picture' button, there will be no countdown and your picture will be taken instantly. Useful if you need to take a picture fast!
As mentioned above, the flash is a great addition to Photo Booth. However, when you have perfect lighting set up in a room, a flash can often ruin your pictures. Therefore, turning off the flash can be useful at times, and holding down the shift key while taking a picture will do this. If you wish to take an instant picture without a flash then just hold down both the option and shift keys at the same time while taking a picture.
Conclusion
Photo Booth is a great application for anyone. The amount of free and fun effects it comes with is great for anyone interested in creating their own unique pictures. If you want to create professional looking pictures taken of yourself or others then this application will deliver. Also, the addition of a flash makes it almost ideal for any situation. Software does not come much better than this!