Fotoflexer - A Review of a Free Online Photo Editor
Fotoflexer recommends itself as "the world's most advanced online image editor." That is a very ambitious slogan when we think that it competes against names like Picnik or Adobe Photoshop Express. In the following paragraphs, we are going to have a closer look at its features, tools, functions, and interface and answer a few basic questions such as: What are its strong points? Which are the areas that still need working at and improving? Can it fulfill your expectations as a user?
User Interface (4 out of 5)
Fotoflexer's tabbed interface is very visual, attractive and easy to figure out. The functions are well organized into intuitive areas with iconic submenus. The horizontal menu at the top leaves all the rest of the page available for displaying the photo that is going to be editing. The program seems to work better in full screen since you can have a more generous preview of the picture. The photo can be easily zoomed in and out from the zooming bar. A disadvantage is that, although most of the features can be used in full screen, there are others - such as saving an image or text input - that require you to switch back to normal view, only to switch back to full screen afterwards. This can be a little frustrating and confusing.

Basic Functions (4 out of 5)
The basic functions are grouped under the Basic Menu and include Auto Fix, Fix Red Eye, Crop, Copy Region, Resize, Rotate, Flip, Adjust (Hue, Saturation and Lighting), Contrast and Brightness. The commands are self-explanatory and they generally do what they are supposed to do. Some of them are one-click functions, while others allow the user to fine-tune the results using the mouse or the left and right arrows on the keyboard. The rotation of an image can be done only by 90 degrees or by multiples of 90 degrees. Any unwanted changes can be easily undone using the Undo button.
Special and Artistic Effects (5 out of 5)
Fotoflexer offers a wide range of color effects, from the more common Greyscale, Sepia and Invert, to more specialized stuff like Tint, Duo-tone, Blueprint or Neon. It also allows the users to turn their photos into works of digital art by offering them a range of artistic effects such as Painting, Cartoon, Sketch, Color Sketch, etc. Most of them can be achieved through one-click but they also have some advanced options that offer the user the possibility to fine-tune the results. Decorate, Animations, Beautify are other ways in which the user can enhance a photograph by adding text, speech bubbles, stickers, borders, animations. Beautify contains commands as smooth, sharpen, fix blemished and smooth wrinkles.
Fotoflexer Effects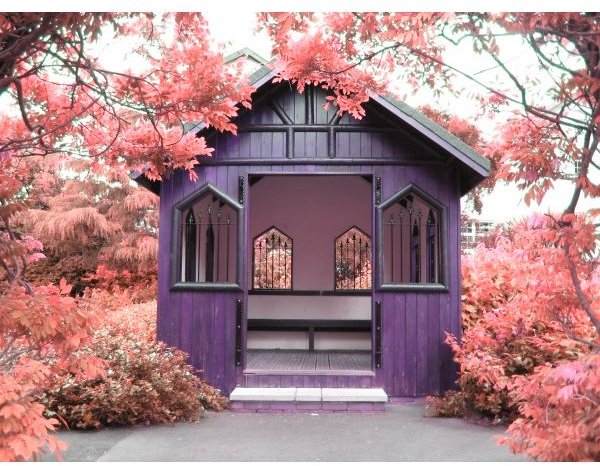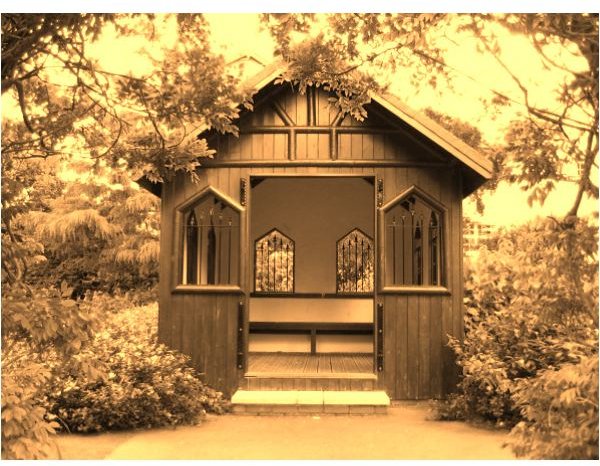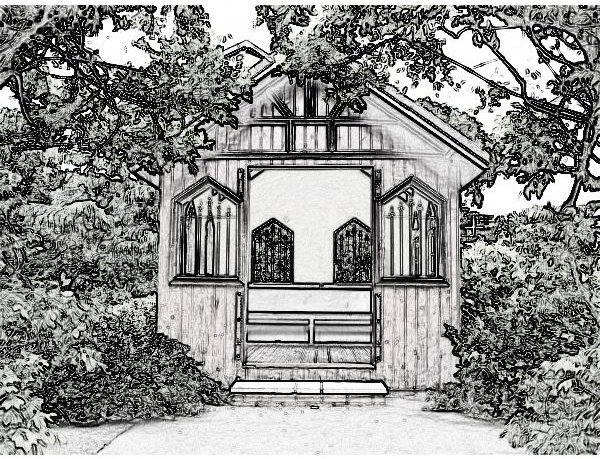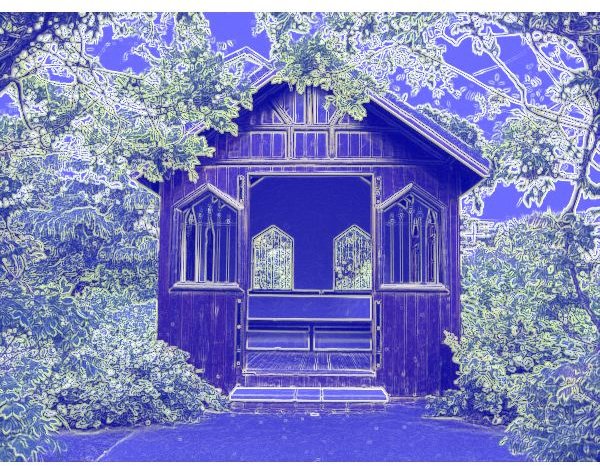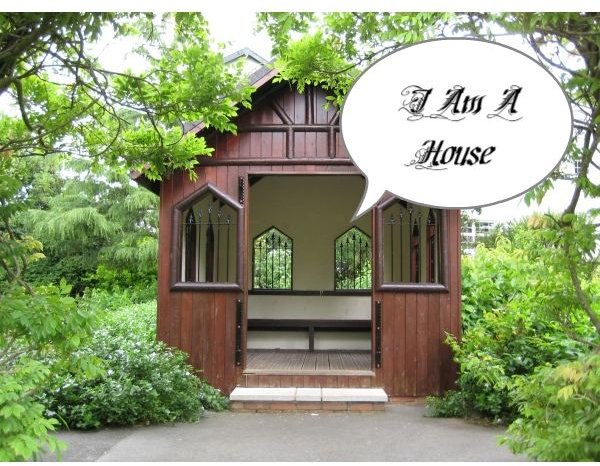 Working With Layers (4 out of 5)
Fotoflexer has a simple and efficient way of working with layers. Each layer can be edited, moved, duplicated, pushed back or pulled forward, grouped, ungrouped or merged. You can also control the opacity value of each individual layer. A shortcoming might be the fact that the image can only be saved in a flat format such as jpg or png, so all the editable layers are merged and lost upon saving. However, considering that many free online editors don't support layers at all, we can't be too harsh on them for that.
Advanced Features (5 out of 5)
The main attraction of Fotoflexer and what makes it different from the other online editors are the advanced tools grouped under a menu mysteriously labeled "Geek." This contains commands like Smart Resize, Smart Recolor, Smart Cutout, Smart Scissors, Curves, Morph and Webcam. The first four use a predictive method to achieve a similar result to the Magic Wand selector in programs like Photoshop or GIMP. Curves allow users to view and make changes to the color histogram. Morph combines one or more photos into panoramic images and Webcam allows the users to capture photos using their own webcam.
Integration and Interaction (4 out of 5)
Simple editing with Fotoflexer doesn't require registration. You are required to register only if you want to save your photos in an album on their site. Like most programs of its kind, Fotoflexer offers the user the facility to open photos directly from their account with different social and photo sharing sites or online albums and save them there after the editing is complete. Facebook, MySpace, Picasa and Flickr are only a few names on their integration list.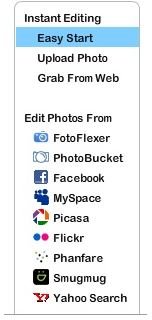 Overall (4 out of 5)
If you want to go for a free online photo editor, Fotoflexer is definitely an option. It works, it is simple to use and offers some advanced features you can't find in other similar programs. If you are a fervent advocate of Photoshop or GIMP, you are probably unlikely to switch it for any free online editor but those who prefer to keep things easy and uncomplicated might find it a great alternative to desktop software.