Organize and Edit Photos, Create Slideshows, and Design Thumbnail Pages with ThumbsPlus - Photo Management Software Review
Overview and System Requirements
ThumbsPlus 7 is an image management utility that also offers several more advanced features including photo editing, thumbnail web page creation, slideshow development, and batch processing. If you're considering trying out this software package, first make sure that your system meets the following requirements.
Pentium 100 MHz (Pentium II recommended).
48 MB of RAM (128 MB recommended and more may be required if editing large images).
30 MB hard drive space.
256 color display (Truecolor 24 or 32-bit display recommended).
Windows 98, ME, XP, 2000, or 2003 (Windows 2000 or XP recommended).
Setup and Installation (5 out of 5)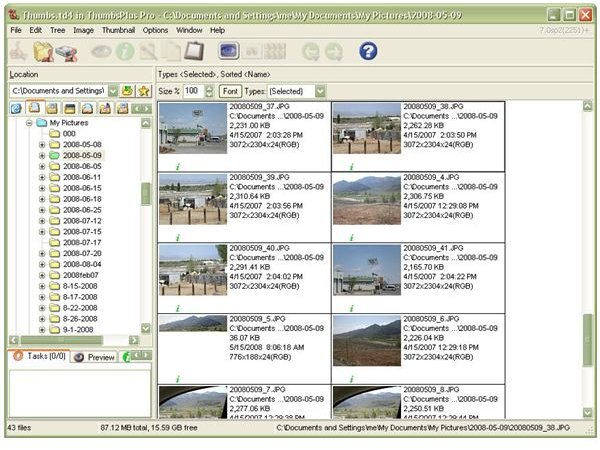 The full installer for ThumbsPlus 7 is an 18.2 MB file that only takes seconds to download and install if you have a broadband connection. Once installed, the program only takes up about 30 MB of hard drive space, but the amount of total space needed will vary depending on the size of the database you create. This latter statement is true of any photo management utility, though, and 30 MB is still a relatively small amount of room by today's standards.
Assuming that your system meets the basic requirements, installation should be quick and painless with the software ready to use in no time.
Ease of Use (4 out of 5)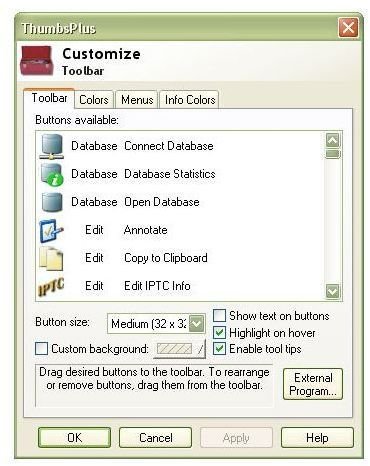 If you're comfortable working with basic Windows applications, then you should feel right at home when opening ThumbsPlus for the first time. The basic interface is similar in appearance to that of Windows Explorer, and the customizable toolbar allows you to rearrange, add, and delete icons to better suit your own personal usage.
While some of the more advanced features may take some time to figure out, you shouldn't have any trouble finding and accessing the basic tools of the application. The included help files are fairly comprehensive, but if you're still having trouble, a very nice visual tutorial is available at the ThumbsPlus web site.
Thumbnail Page Creation (5 out of 5)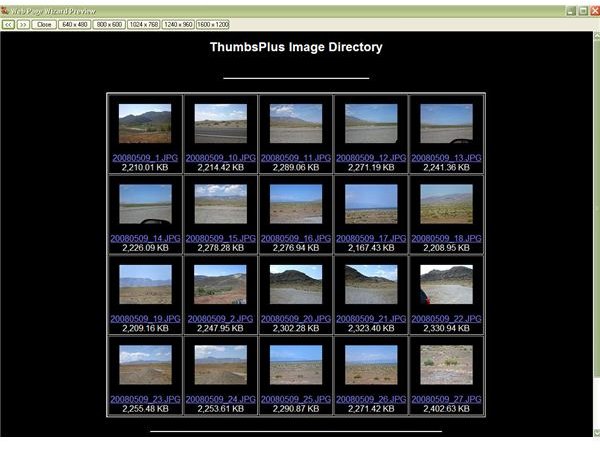 With the web page wizard, you can instantly create a fully customized thumbnail web page. The wizard walks you completely through the process, allowing you to select which photos you want to use, styles and themes for the web page, and how you want the web page to handle links from the thumbnails to full-size images.
ThumbsPlus even comes with its own previewer so you can see how your photos will look in the chosen template without first creating the file. One thing that web programmers will really appreciate here is that the previewer also lets you select different resolutions in which to view your web page.
Just how powerful are the photo editing abilities of ThumbsPlus? How much does the product cost, and is it worth the money? Continue on to page 2 to find out…
Photo-Editing Capabilities (4 out of 5)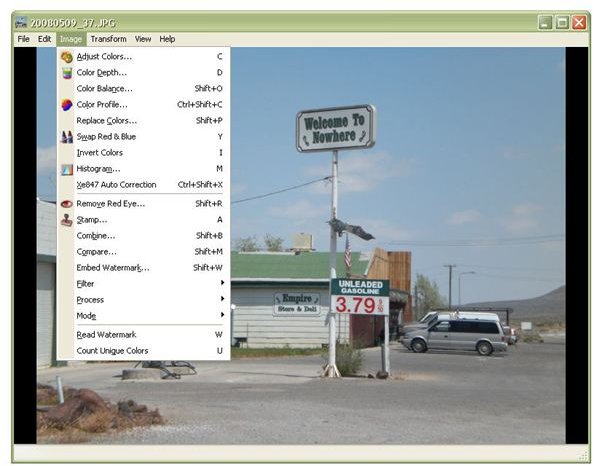 One of the most impressive things about ThumbsPlus is the number of advanced photo-editing tools that are included in the software package. In fact, in this area, ThumbsPlus is right on par with many of the major image editing products that cost two or three times as much as this small file management program.
The only reason I don't give the software a higher mark here is due to the learning curve associated with using these features. If you're accomplished at image editing, you'll have no trouble, but beginners may be at a bit of a loss when trying to figure out what each tool does. Still, at this price, even beginners may find it worth the time it takes to learn how to operate these tools.
Slideshow Creation (4 out of 5)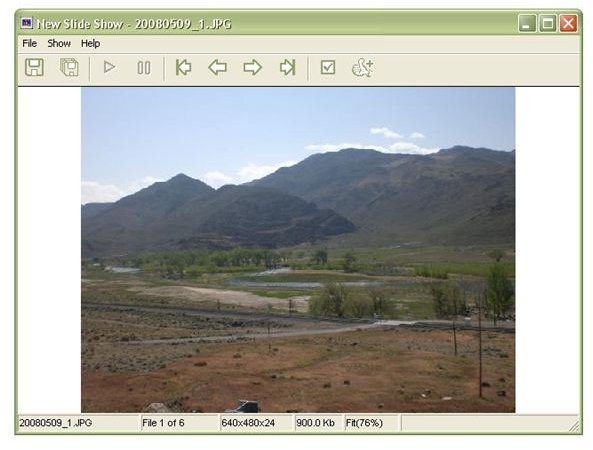 The slideshow capabilities of ThumbsPlus may not be as great as in software packages designed specifically for presentation creation, but they are still fairly versatile. Moreover, building a slideshow can be done rather quickly and, unlike the photo-editing process, the method used is fairly simple and straightforward.
One feature I particularly like about the slideshow functionality is that you can set preferred options, such as slide transition type and looping preferences, which the software will apply to all slideshows unless you designate otherwise. Once modified, these preferences will be applied immediately and saved for future use.
Standard vs. Pro Version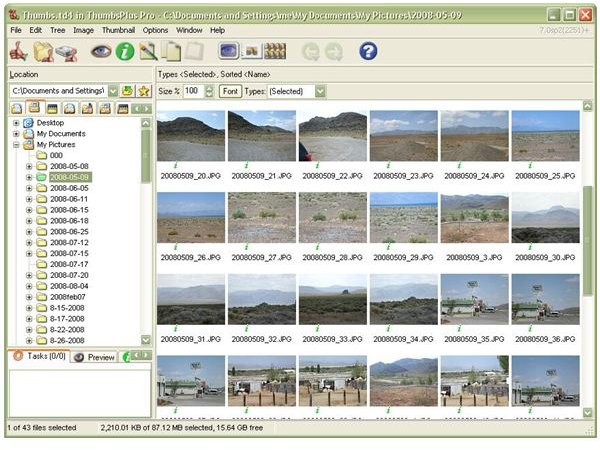 There are two basic versions of ThumbsPlus 7: Standard and Professional. The Standard version, priced at $49.95, will probably satisfy the needs of most users. However, there are some features that more advanced users may require that are only present in the Professional version which retails at $89.95. These include:
Support for raw and professional camera file formats.
Support for scientific file formats.
16 and 48-bit JPEG2000 support.
Photoshop plug-in support.
Cerious plug-in support.
The ability to use another SQL database such as SQL Server 7 or SQL 2000.
The ability to share ThumbsPlus databases across a network.
DDE and command line utility.
Overall Rating (4 out of 5)
ThumbsPlus is definitely one of the most feature-rich photo management applications available, but the price could cause some, especially beginners, to shy away and look for another alternative. If you have some experience working with images and are looking for a powerful, lightweight tool that can do a little bit of everything, give ThumbsPlus a try. A free trial version of the software is available for download from the Cerious web site, so it can't hurt to test the product out for yourself.