Smart Pix Manager: More than Just a Photo Management Program
Not Just a Photo Manager
Although Xequte's Smart Pix Manager is categorized as an image and multimedia management application, I was surprised to find that the software is actually capable of performing a number of other functions that digital photography enthusiasts will find more than useful. These extras include, but aren't limited to the following items.
Basic photo editing tools.

Categorization of photos and other files by keywords.

The ability to create a slideshow with transition effects, captions, and background music from a designated selection of photos.

The option to create a professional-looking web page of image thumbnails without knowing any HTML.
Despite offering all these features, Smart Pix Manager is a compact Windows-based application that only takes up 8 MB of hard drive space and will run on the most basic of systems. The software is compatible with Windows 98, ME, 2000, XP, and Vista.
Setup and Installation (5 out of 5)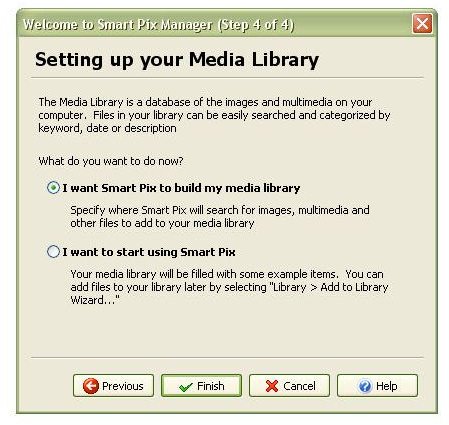 The 3.5 MB setup file downloads quickly and installs effortlessly. The first time you access the software, you'll be given the opportunity to run through a quick wizard that will create a searchable index of your photos and other multimedia files.
This step is not required, and the software is fully functional without going through this process. However, if you want to get the most out of Smart Pix Manager, it's worth spending the extra few minutes to walk through this wizard. On the other hand, if you've just purchased the software because there's some project that you need to get to work on right away, skipping this step now is fine. You can always go back later when you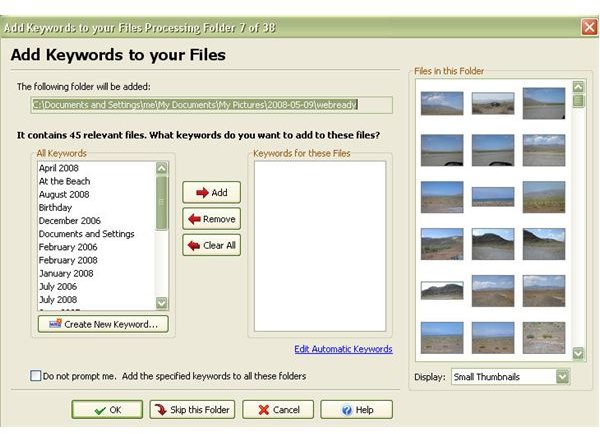 have more time and index your entire collection.
As part of this indexing process, Smart Pix will also give you the opportunity to assign keywords to your current image library. To help with this task, the software generates a number of suggested keywords based on the name of each file and the folder in which it resides. You can either assign keywords to individual photos, or save time by applying one or several keywords to an entire folder or selection of images.
Photo-Editing Capabilities (4 out of 5)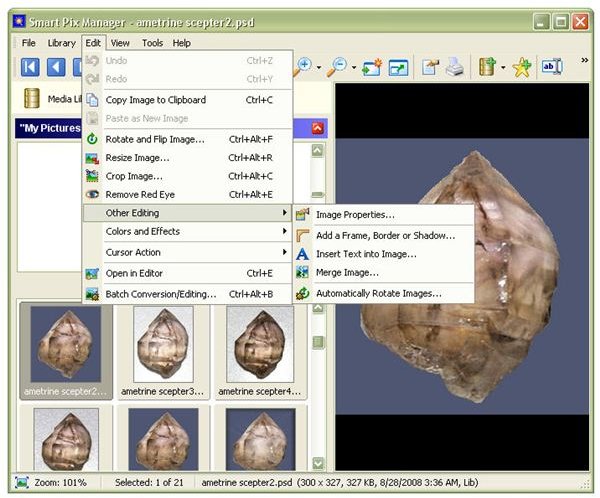 If you're mainly looking for a photo management application with advanced photo-editing capabilities, you're probably better off with a program such as Corel Paint Shop Pro Photo X2 Ultimate that was designed specifically for this purpose. However, Smart Pix is perfect if you just want to perform basic photo-editing such as cropping, rotating, resizing, and red eye removal.
One very nice feature of Smart Pix is that you can perform photo edits in batches. This is especially useful and saves a lot of time if you want to resize and rename a large number of images for a special project.
In addition to these basic editing features, there are some more advanced options available. Smart Pix allows you to add text boxes, adjust colors and effects, and apply shadows, borders, and frames to images. Again, it's not as powerful as the big-name photo editors, but it's certainly a lot more than I expected to find in an application whose primary function is to manage files.
On page 2 of this Smart Pix Manager review, we'll look at features such as the Web Page Creation Wizard and Slideshow options. We'll also look at the product's ease of use and overall price to value.
Create Web Page (5 out of 5)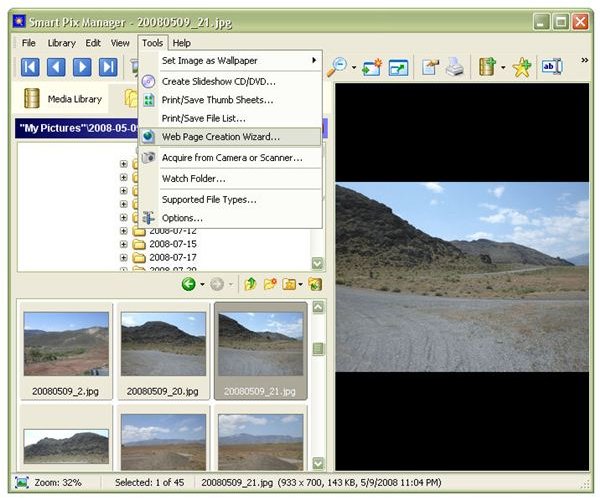 This may very well be the feature that sold me on Smart Pix. With a simple wizard, Smart Pix allows you to collect a professional-looking web page of image thumbnails from any selection of photos. You don't need to know a speck of HTML – all you have to do is answer a series of questions that the wizard walks you through to customize the web page to your own personal preferences.
Several predesigned templates for these thumbnail pages are included with Smart Pix, but the software also allows you the flexibility to define your own custom settings. At the end of the process, you can preview the creation in your web browser just to make sure the result is what you were intending.
Even if you do know HTML and do a lot of web page building, this tool can save lots of time. It only takes seconds to create the thumbnail web page in Smart Pix, and then you can load the page in any HTML editor, making any additional changes needed for the page to fit in with the overall theme of your site.
Slideshows (3 out of 5)
Okay, so Smart Pix isn't PowerPoint, and if you have PowerPoint, you're probably much better using that application for slideshow creation. With that being said, the slideshow utility within Smart Pix does include several options that make it much better than many free or "cheap" presentation alternatives on the market.
Smart Pix does allow you to create a slideshow CD/DVD so you can play your presentation on other machines. Before you can do this, however, you'll need to download a special plug-in from Xequte's web site that includes a slideshow viewer. Even if you have no interest in creating slideshows with Smart Pix, it's worth the time to download this Plug-In Power Pack for the other features, such as additional picture frames, included.
Ease of Use (5 out of 5)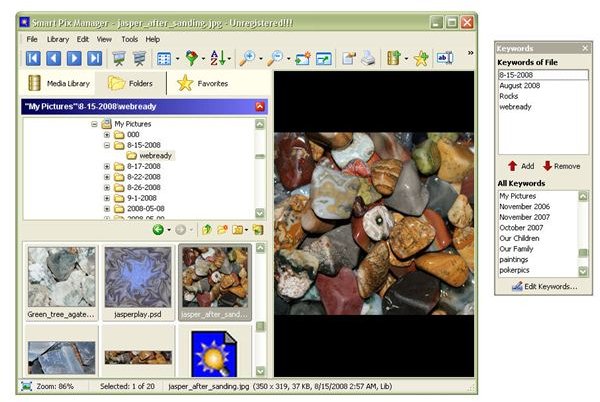 The Smart Pix user interface is extremely intuitive. If you're familiar with other basic Windows applications, such as Windows Explorer, you should have no trouble at all navigating the software. If you do run across problems, the built-in help system is fairly comprehensive and offers explanations in easy-to-understand terms. Additionally, the developers of Smart Pix maintain an active user forum that you can visit for extra assistance.
Price to Value (4 out of 5)
At $39.50, there is no doubt in my mind that Smart Pix is priced very competitively if you believe you will take advantage of all the features it offers. However, that may be a big "if" for some shoppers. The application is not going to replace a major image editor or presentation maker if you're a power user of those types of programs, but the tools offered are more than enough for most average users.
Overall Rating (4 out of 5)
I'll go ahead and admit right here that I was a bit skeptical about Smart Pix Manager before trying it out. Most of the software applications out there that call themselves "photo managers" really seem to be nothing more than a jazzed-up version of Windows Explorer and offer little to no functionality above and beyond what already comes free on any Windows PC. To my surprise, this is definitely not the case with Smart Pix.
The quantity and quality of features found in Smart Pix make it well worth the price for anyone who maintains a sizable photo and multimedia library. I'm still left wondering how the developers managed to pack all these tools into an 8 MB program. Even though I still plan to use more robust software packages for my major photo-editing projects, I know I'll get a lot of use out of Smart Pix simply because of the sheer breadth of this tiny application.