aVinci's myMovieProducer Review
How it Works
The user chooses digital home photos and a title for the movie using the aVinci's myMovieProducer. The software then sends the information, via internet, to the aVinci headquarters. The company then produces the movie and ships it to the user's home.
Usability (5 out of 5)
This software has no learning curve. After buying and installing the software, you simply click and drag photos from your computer to the software's workspace, add a title and a packaging image, and you are done.
aVinci's MyMovieProducer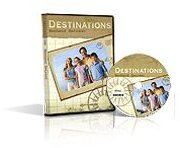 Features (1 out of 5)
Though aVinci's myMovieProducer is very simple to use, it has several disadvantages.
In order to make a DVD with myMovieProducer, you need to use 40 photos. No less. No more. This can be an obvious drawback for somebody who has a limited amount of photos, or for someone who wants to make a large movie from a large collections of photos. As far as I'm concerned, this feature is too limiting.
Another disadvantage of using aVinci's myMovieProducer is that there is no individualizing involved. You are given only one choice of movie style and music depending on which version of the product you buy. Some of the theme options are Graduation, Christmas, Halloween, In Concert, and Life Event. The pre-chosen music choice for the All Occasions version, for example, is the song "World" by Five for Fighting. Though this song is great for sentimental movies, it is very limiting for those wanting to make a more upbeat movie.
The results are not instant, as well. You must order your movie and wait for it to be shipped to you. The waiting time is around seven days, though faster options can be chosen for an additional cost.
Finished Product (5 out of 5)
The finished movie is created with exquisite attention to detail. All of the movies look very professional, include high-quality sound, and are delivered to your home in gift-worthy packaging.
Additional Products (3 out of 5)
After you create your movie with aVinci's myMovieProducer, you will be presented with extra products made from the photos you submitted. These products are made to match your movie and include a photobook for an additional $39.99 each and a poster for an additional $16.99 each. Extra copies of the movie cost an extra $10 each on top of the price of the software.
aVinci's myMovieProducer Poster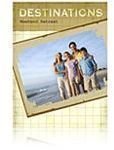 Buying Information
aVinci's myMovieProducer sells for around $12 in stores such as Cosco and Wal-Mart. The price includes one copy of the finished movie. aVinci's website also has a useful store locator, which can help you find the neareast retailer that carries this product.
This software may be enough for a new computer user looking to make a very basic movie, but for most photo enthusiasts it lacks the customization necessary in a movie production program.