ImageForge Review - This Free Photo Editing Software Isn't the Best
Overview and System Requirements (3 out of 5)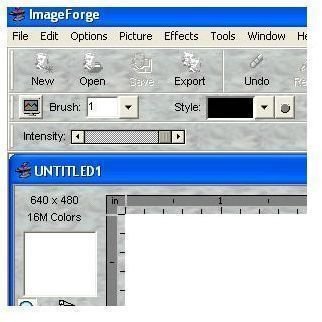 ImageForge is a very basic photo editing program. About the only thing that you can do in this program is adjust the photo and add text. ImageForge might be okay for beginners because it is very simple and the interface is very self explanatory. For the advance users, I wouldn't recommend ImageForge because there really isn't much you can do with your photos. To use this program you will need to have the following.
Windows 95, 98, ME, NT, 2000 or XP
Interface (3 out of 5)
At first glance, ImageForge looks really dull. Once you open a photo or create a new document, some of the options will light up. Most of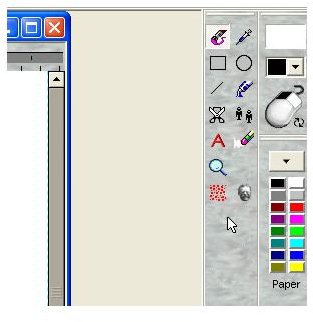 the icons and buttons are self explanatory. Hovering your mouse over a button or icon will tell you what it is. The buttons at the top of the program have the name under them.
Editing Photos (3 out of 5)
All of the editing tools are under the Picture Menu and the Effects Menu at the top of ImageForge. With the editing tools you can do things like crop a photo, adjust the color of the photo, adjust the brightness, convert to grayscale, and rotate the photo.
Adding Text (3 out of 5)
You can add text to photos using the text tool in the toolbar on the right. You click the text tool and then click your photo. Type what you want and change the settings. You can adjust the settings of the text at the top of the program.
Eraser Tool (3 out of 5)
In ImageForge you will find an eraser tool in the toolbar on the right. You can select the tool and erase parts of your photo. This tool is good for erasing the background of your photo. You can change the eraser settings at the top of the program. If you are erasing the background of a photo around a person, this eraser will not work. It is too bold to try to erase the edges of a person.
Creating SlideShows (3 out of 5)
You can create slideshows with ImageForge by clicking the Tools menu and selecting the Slideshow option. A box will open and you will need to select the photos that you want to use and customize the options. This is about the only great thing in ImageForge.
Overall / Pricing / Website (2 out of 5)
Overall, I will give ImageForge two stars out of five. This program is almost useless unless you are looking to create a slideshow or do very basic photo editing. I would definitely recommend you find another program to use. In my opinion, it just does not have enough to offer. There are many other free photo editing programs out there that offer way more features.
On the other hand, the software is free to download and use. So, you can download it and try it for yourself. You may find that it is what you are looking for.