Book Review: The Photographer's Eye Field Guide by Michael Freeman
Travel Photography
Travel photography is harder than it looks. It may look like a glamorous job, but capturing those awe-inspiring magazine shots of lands far away takes preparation, planning, patience and even a fair slice of luck. However, with the help of this book, you can stack the odds in your favor.
Michael Freeman has been a travel photographer for years, and in this guide he offers to help relieve the frustration of missing out on important shots by sharing some of his vast knowledge and experience in this area.
Organization (5 out of 5)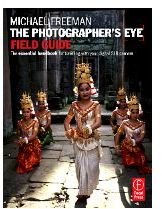 There are six main sections to The Photographer's Eye Field Guide: Preparation, On the Road, Appreciating Light, Subjects, Themes, and Reference. The first of these emphasize how much behind-the-scenes work goes into a successful travel shoot and it discusses some of the gear you might want to take with you.
On the Road discusses photographic styles, event photography and gives some useful advice on cultural traditions in various parts of the world. Next up is an informed lecture on light. This chapter goes in to some detail on the type of lighting conditions you will face and offers advice on how to shoot under these conditions.
The Subjects chapter explores some typical travel attractions like wildlife, beaches, city life, deserts and so forth. Expert tips, vantage points, and shooting advice is offered for each of these scenarios. Following on from this is a section on themes. This gives a great explanation of how to shoot to a theme while on vacation and it offers several great ideas to help you get started doing this.
Finally, the short Reference chapter contains some of the more practical matters involved in travel photography; it discusses the likes of power adapters, international voltage, customs and travel security.
Content and Style (5 out of 5)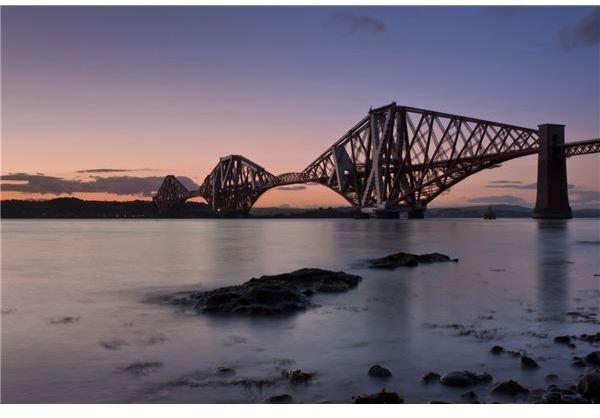 From the outset, it is clear that the author loves what he does, and this is very much reflected in the tone of the book. It is written with enthusiasm and a passion for this genre of photography. The advice dispensed is clear and direct. Freeman doesn't waste time talking around the subjects in hand, he simply tells you what you need to know for a given situation and that's exactly what a field guide like this should do.
Proportionately this book is small, as are all the guides in this series, but it is packed full of eye-catching images that not only illustrate the points he is making, but they inspire you to become a better photographer and take a fresh look at your own style.
There is nothing too technical in the way these tips are communicated, but it is definitely aimed more at enthusiast level digital SLR users who have mastered at least the basics of photography. So if you are not sure how to adjust your aperture, or set a different ISO speed, this may not be the book for you. However, if you know your way around your camera, you will quickly be able to set your camera up the way Freeman suggests.
Otherwise, in terms of content, there is a lot of excellent advice for budding travel photographers. The Preparation chapter, for instance, may sound like it includes a lot of obvious advice like packing an extra battery, or protecting your gear for the elements, but it also includes things that you may not think of, like the benefits of scouting locations ahead of time, or information on what you should pack in your camera bag and why.
Did you ever think to buy some postcards at the airport to help you find out what scenes are worth photographing in a unknown city? Do you know which world religions are most tolerant of photographers? Have you thought about how to avoid cliché shots of famous monuments? All these things, and more, are testament to why this book is worth your time.
Value for Money (5 out of 5)
The Photographer's Eye Field Guide by Michael Freeman sells for around $10 on Amazon, and that represents great value for the information that is provided from this mini travel guide. It's not a book that is designed to teach your photography, per se, but it focuses your existing skills, shows you how to maximize the scenes you are shooting and helps you to look critically and artistically at your surroundings. In short, it would be a great addition to any camera bag the next time you are on vacation or visiting another country.
References
Book cover courtesy of Focal Press.
Bridge at dusk image courtesy of Gareth Weeks.
This post is part of the series: The Focal Press Photography Field Guides
Photography book reviews of the popular Field Guide manuals from Focal Press. These pocket-sized books are the ideal companion for any kit bag and a handy quick reference guide when you really need it. They are written by pro photographers, but in a style that is easily understood by all.