Using PhotoFiltre for Photo Editing: A Review of PhotoFiltre's Features and Tutorials on How to Use PhotoFiltre
Overview and System Requirements (5 out of 5)
PhotoFiltre is a small photo editing program. I say small because it is only 1.6 megabytes. But don't let the size of the program fool you. It is a very powerful program. There are many different things that you can do in PhotoFiltre. It is a great program for editing and adjusting photos. PhotoFiltre can be downloaded from many different sites. Simply do a search on Google for PhotoFiltre Download and many results will return.
To run the program you will need the following:
OS: Win98/98SE/Me/2000/XP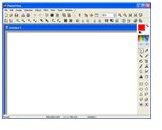 User Friendly (5 out of 5)
I find that PhotoFiltre is very user friendly. PhotoFiltre has a nicely organized interface. Most of everything that you will need is right in the toolbars. If this is your first time using a photo editing software, it may not look all that friendly to you, but after using it a couple of times, you will find that it is very user friendly. For those of you who use a lot of photo editing software, you will find that PhotoFiltre is nicely laid out and just about everything that you need is right in your toolbars. The only thing that you will not find is all of the filters.
Adjusting Photos (5 out of 5)

PhotoFiltre makes it easy to adjust photos. At the top of the program you will see the toolbar with all of the icons. Most of the icons are for editing photos. Editing photos is just a click away with PhotoFiltre. You can adjust the brightness, contrast, size, rotate it, and more using PhotoFiltre. What you can't find in the toolbar, you can find under the Adjust menu at the top of the window.
Applying Frames and Effects (5 out of 5)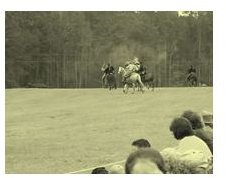 PhotoFiltre offers a wide variety of effects. The effects can be found in the Filters menu at the top of the window. Some of the effects that you will find is the black and white effect, sepia tone effect, negative effect, and pencil effect. This program is by far one of the best programs for applying effects to photos.
You will also find that it has a nice little selection of frames. Under the Filters menu you will see the Frames link. Hovering over that link will expand the menu. Then you can choose the frame style of your choice. You can apply the different frames to get a visual of each one.
Pricing and Overall Rating (5 out of 5)
Believe it or not, PhotoFiltre is free to use. You cannot beat that. To be free, this is one great program. I would recommend PhotoFiltre for beginners and advance users. It's easy enough for beginners to use and everything you need for advance users. I couldn't find one thing that PhotoFiltre was missing that you would really need in a photo editing software. Overall, I give PhotoFiltre five stars.
PhotoFiltre's Website
Click here to visit PhotoFiltre's website. Here you will find additional features that PhotoFiltre offers, available plug-ins, tutorials, and even a photo gallery.