Book Review of The Bird Photography Field Guide by David Tipling
Bird Photography
Birds are definitely among nature's more timid creatures, so getting great bird photos is often a hard thing to do. Patience, speed of thought, and the right gear are all essential ingredients, but so is a knowledge of the species you are tracking, and the right photographic techniques. This is where David Tipling's book really comes into its own, because it covers all the essential elements for what you will need to be successful at bird photography, even if you have never attempted it before. It is clear, concise, and like the rest of the Focal Press Field Guides, it fits easily into a coat pocket or camera bag.
Organization (5 out of 5)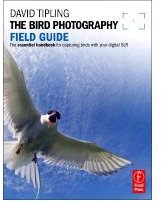 The Bird Photography Field Guide is split up into three main sections: equipment, photographing birds, and digital editing. The equipment chapters offer some great advice for new photographers and include everything from the advantages of a DSLR over a digital compact, to budget-friendly ways to get the best gear you can. Tipling's sage advice is obviously the result of his vast experience as a professional photographer, but the skill he employs to communicate this guidance makes choosing the right equipment very easy indeed.
The main content of this book is obviously geared towards the actual photographing of birds, and the author does a great job of graduating the reader from backyard shots to using blinds and digiscoping. In this section of the book you will also find information on ways to photograph specific species of birds, and various techniques to do with lighting, action shots and even remote controlled photography.
Tipling saves the digital editing chapter to last and gives advice on what hardware and software you can use, along with how to adjust exposure, color and contrast, how to sharpen, use curves, and a whole lot more besides. He even gives some tips on how to get your pictures published, and closes by discussing some of the ethics of bird photography.
Content and Style (5 out of 5)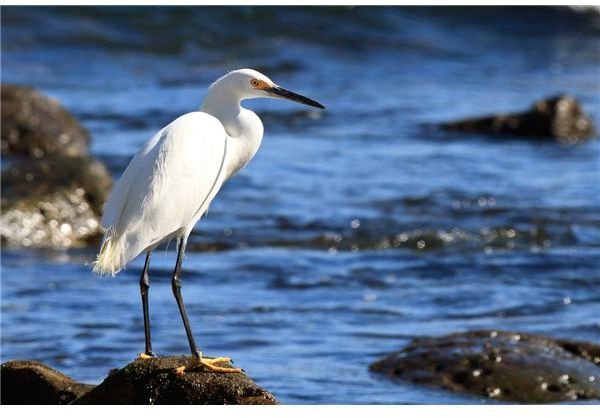 Perhaps the most enjoyable thing about this book is that although it is clearly written for readers interested in bird photography, it also reads very well as a general digital photography tips book. For instance, Tipling's discussion on how to use aperture to control your depth of field is as clear an explanation as you will find anywhere else. The same can be said for his sections on exposure, histograms, and action shots. They are understandably weighted towards successfully photographing wildlife, but as standalone instructions, they are still among the best.
The author also includes a lot of information that will appeal to both beginners and more advanced amateurs. Pro tip subsections are included to reveal some valuable tricks of the trade, and dozens of high quality photos are included to illustrate the techniques that are discussed in the book. Compromises were likely made in order to keep the length of this book at a manageable size for a field guide, but this is rarely noticeable when reading through the pages of each section.
The digital darkroom chapter focuses on how to process your images with Adobe Photoshop CS, but the author concedes that many of these effects can be achieved with the more humble Photoshop Elements. These mini-tutorials are excellent at explaining how best to improve your images with sections on exposure, curves, sharpening and composition. They may not be as comprehensive as a dedicated Photoshop manual, but they cover a lot of the basic adjustments that you are likely going to need.
Value for Money (5 out of 5)
At just over $10 from Amazon, The Bird Photography Field Guide is an excellent introduction to anyone who is interested in pursuing a love of wildlife photography. Tipling's knowledge of the subject is excellent, and the advice he dispenses is clear and easy to follow. So, if you are looking for a good quick reference book to pack along with you the next time you go birding, this concise field guide would be a great choice.
References
Book cover image courtesy of Focal Press.
Heron image courtesy of Chris Martin.
This post is part of the series: The Focal Press Photography Field Guides
Photography book reviews of the popular Field Guide manuals from Focal Press. These pocket-sized books are the ideal companion for any kit bag and a handy quick reference guide when you really need it. They are written by pro photographers, but in a style that is easily understood by all.