Book Review: The Wedding Photography Field Guide by Michelle Turner
Wedding Photography
Wedding photography is an increasingly competitive market for photographers. So, if you want to win the best clients you need to be sure that your photography has that little bit extra to set you apart from your peers. It is a one-off occasion for which there is rarely the chance for retakes and the client's expectations are always going to be high. This, in essence, is the premise of Michelle Turner's latest book. It is designed to stimulate your creativity and ensure that you get all the shots you need on this happy day. For this reason, both pro and amateur photographers will find this a rewarding read.
Organization (5 out of 5)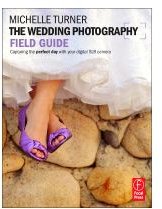 The chapters of this book are put together in such a way that they are logically placed and easy to follow. It begins with a brief introduction, but quickly dives into the type of gear you will need to succeed as a wedding photographer. It is aimed at DSLR users, and although the author shoots with Nikon cameras, she does endeavor to offer alternatives for Canon shooters where she can.
The next chapter deals with something that can easily be overlooked: preparation. Poses, lighting, documentary photography, engagement shots, and even boudoir sessions are included here. Each are covered in enough depth as to give you the confidence you need in these areas, but in the style of a true quick reference guide, none are overly complicated.
The largest section of this book is devoted to the wedding day itself. As you would expect, all the major themes are touched upon here with advice on venues, ceremonies, and formal shots foremost among the offerings. However, there are interesting sections on setting up a photo booth for wedding guests, tips on post-wedding shots that "trash the dress", and examples of photos from seven real weddings that illustrate the kind of approach that Michelle Turner tries to teach you in this book.
Finally, there is post-production. The tips included here take you through a typical post-production workflow with Adobe Lightroom 3 and Photoshop, and show you various ways for presenting and sharing your finished product.
Content and Style (4 out of 5)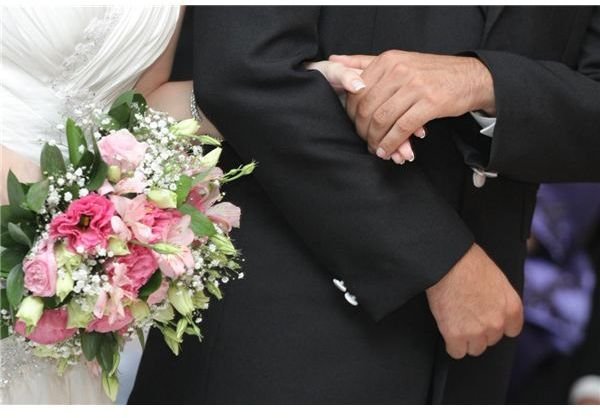 The Wedding Photography Field Guide is very much aimed at showing you what shots you could, or perhaps should, capture for the happy couple in order that they can look back on this memory with fondness. It is clear, easy to understand, and written in a very direct style. The author will frequently call upon her own experience and cite examples of how she personally has dealt with a given scenario. This somewhat personal style of writing may not appeal to everyone, but there is no doubting the level of expertise that this photographer has to offer her readers.
The book itself assumes a certain amount of knowledge in the advice it offers, but it does not overwhelm you with technical language or overcomplicated techniques. The advice that is given is solid, well-laid out, and always geared towards helping you improve your wedding photography. The post-production tips are useful, and provide a valuable insight into the mind of an experienced photographer, but if you are truly looking to learn new ways to work in Lightroom or Photoshop, then there are better books than this one.
Value for Money (5 out of 5)
The Wedding Photography Field Guide retails for $15.99, but you can buy it on Amazon for a little over $10. At that price, this book is a steal for anyone looking for a portable handbook that has all the essential skills needed to be a successful wedding photographer.
References
Book cover image courtesy of focalpress.com
Flower image courtesy of https://www.sxc.hu/photo/1345271
This post is part of the series: The Focal Press Photography Field Guides
Photography book reviews of the popular Field Guide manuals from Focal Press. These pocket-sized books are the ideal companion for any kit bag and a handy quick reference guide when you really need it. They are written by pro photographers, but in a style that is easily understood by all.