Photo Editing Software for iMac: Top 5 Image Manipulation Programs for Both Casual and Serious Users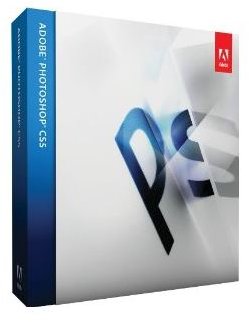 Five Great Photo Editing Choices for iMac Users
Mac owners' only problem with finding photo editing software for iMac is deciding which of many options to pick. The choices range vastly from easy-to-use programs with focused image editing options that also offer extensive sharing and organization abilities (Adobe Photoshop Elements, Google Picasa, Apple iPhoto) to full-featured professional-strength photo editing tools like Adobe Photoshop and the open-source GIMP.
The great news is that free photo editing software options are excellent: GIMP, Picasa, and the version of iPhoto that came with your iMac are all free. If you want to gain more control or an easier interface, Elements and the full-version Photoshop are great choices. My personal recommendation would be Photoshop for power users and iPhoto by a nose for casual users, though all five photo editing programs listed here are stellar.
Adobe Photoshop: a Power User's Dream
Designed for professional photo editing, the full version of Adobe Photoshop will be daunting to new users. However, for those willing to put in the effort to get to know this powerhouse's ins and outs, the rewards are phenomenal. Photoshop lets you do, well, anything you want in two dimensions. Want to crop, rotate, balance color? Easy as pie, once you know where the controls are. And once you know the basics, you can begin working with masks, filters, color — ever tried painting eye shadow on the eyelids of a makeup-free photo? With Photoshop you can, and no one will be able to tell you did it.
If you're looking for the best, most exhaustively feature-rich photo editing software for the iMac, Adobe Photoshop, at around $560, is your answer.
GIMP: Free Photoshop Replacement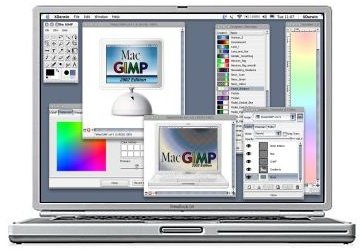 GIMP (GNU Image Manipulation Program) is open-source and free to download. GIMP was designed to be a full-featured photo editing program to rival Photoshop, and users brag not only about how well it rival's Photoshop's image editing abilities, but also about its features that Photoshop lacks.
While GIMP has a bit of a learning curve similar to Photoshop's, it's well worth a shot to try this complete photo editing program out because it's free and has a lively user community. With GIMP, you can perform basic and advanced photo editing on your iMac, and with the knowledge that you'll never have to shell out money for upgrades.
Adobe Photoshop Elements: Photoshop Lite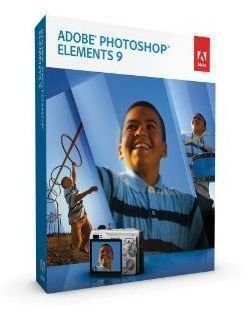 Photoshop Elements is Adobe's consumer-oriented Photoshop offering. It includes the most popular and easy-to-use photo editing options from the full version of Photoshop, making it perfect for home users. I was surprised that Elements includes not only panorama stitching and several filter options to make your photos unique, it also has layers, opening up a plethora of new options for the casual user who wants to learn a bit more.
In addition, Adobe offers 2GB of storage and automatic online backup for free. Adobe Photoshop Elements can be found for around $69.
Google Picasa: Organization Powerhouse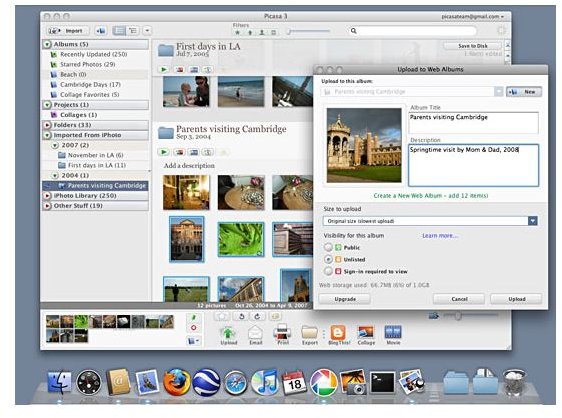 Google's Picasa was created primarily as a way to organize and share photos online via Picasa Web Albums. However, Picasa also has several photo editing tools, making it an excellent — and free — choice for photo editing on the iMac. Whether at home or away, you can upload, organize, and edit images to fix common problems like poor lighting and red eye.
Apple iPhoto: Seamless Mac Integration
Apple's iPhoto photo editing software for iMac ships free with every Mac as a part of the iLife suite. Sort of a Picasa on steroids, iPhoto may function primarily as a photo organization and easy to use photo editing tool, but it also offers users loads of neat perks, among them:
Instant sharing on Facebook, Flickr and more without leaving iPhoto
Create slideshows
Put together photo books, calendars, and letterpress cards and order prints right from iPhoto
Email themes, making your photos look cool when you mail them
Apple-wide integration, meaning you can sync photos to your iPad, iPhone, iPod, or to Apple TV for viewing on widescreen HD TVs.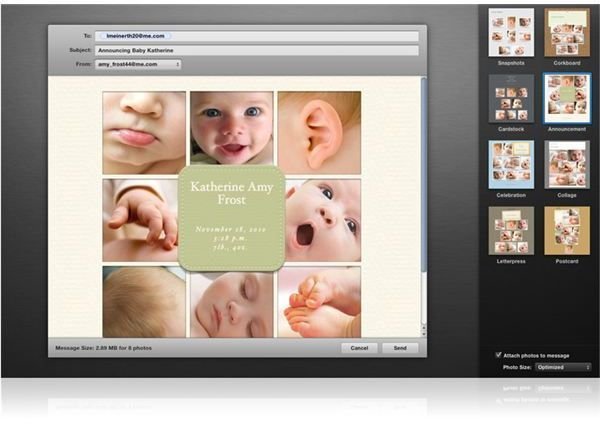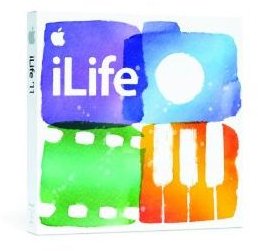 iPhoto is perfect for doing basic photo corrections (the only photo corrections most of us will need to do) on your iMac and delivers seamless integration with all of your Apple products.
If you need to upgrade your iLife to the get latest iPhoto, the cost is about $49.
All images are promotional and copyright their respective owners.