Apple Aperture vs. CS4: Advantages and Disadvantages

Operating Systems
It's tough choosing software, especially with so many choices. And, many people come down to this decision: Apple Aperture vs. CS4, which includes Adobe Photoshop. Everyone has their favorite. So, we decided to take a look at these two products to determine who takes the case in this image editing software knockdown.
The most obvious difference between the two programs are the operating systems for which they are designed. Apple Aperture is strictly for the Mac platform. It uses several components that are only on the Mac OS X platform, including Core Image. So, this limits who can use this program.
On the other hand, Adobe CS4 is available for both Windows and the Mac operating systems. But, it is generally geared towards Windows users. Many Mac users have trouble with the program crashing .
Decision: If you own a Mac computer, it's best to go with Apple Aperture. Windows users do best with CS4.
Image Organization
Both programs allow you to organize your pictures. But, the difference between these two programs come in how they allow you to arrange images. With CS4, you keep your images in different folders and subfolders, and you need to remember exactly which folder has the image that you are looking for.
With Aperture, you can actually search for photos using keywords, making it easier to find your images. It also allows you to pull up your source image simply by hitting the M key. This means that if you want to compare your original image to a copy, it takes seconds to bring it up, instead of having to search for it yourself.
Decision: In the organization round, Apple Aperture has the edge with the keyword and source file features.
Editing Your Images
Apple Aperture and CS4 come with an assortment of tools and features. In Apple's corner are the basic editing features like white balance, converting your files to black and white, and adjusting levels and noise. Aperture 3 also comes with post-processing tools like curves, chromatic aberration filter and halo reduction.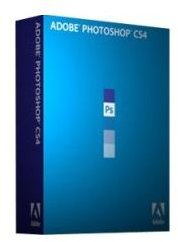 CS4, however, has all these tools plus the ability to manipulate layers, and CS4 also has the selection and text tools. CS4 is geared more towards creating photo projects as opposed to just enhancing photos.
Decision: While Aperture has a lot of nice tools and features, CS4 just has more. So, if you are just looking at making standard changes to your photographs, then Aperture is fine. If you want to create layered projects, then you should go with CS4.
Price Comparison
Perhaps the biggest difference between the two programs is the price. CS4 can cost upwards of $600, which is generally a lot more than most people want to pay for a software program. In contrast, Apple Aperture 3 costs $199 in 2010.
Decision: If you are on a budget, go with Aperture. You'll get most of the same features as CS4 for a third of the price.
Overall Comparison
Overall, each program has its advantages and disadvantages. Before you buy either one of them, download the free trial versions. You can use these programs for free, usually for either a couple of weeks or a month. This will help you figure out which one will actually work for you.