Photojournalist Margaret Bourke-White: Biography of a Famous Photographer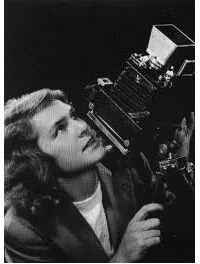 Introduction
Margaret Bourke-White was an American documentary photographer best known for being the first female war journalist and her landmark photography on the Soviet industry. She was born in Bronx, New York on June 13, 1904. She was exposed early to photography as his father Joseph White took up photography as a hobby. Their home in New Jersey was also filled with his father's photographs.
Early Years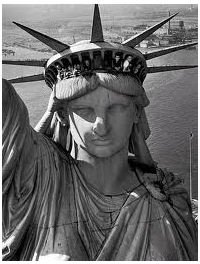 Margaret Bourke-White went to the University of Michigan and then Cornell University for her college studies, graduating in 1927. As a freshman, she had started her interest in photography by taking pictures for their freshmen yearbook. She was offered a job as a photography editor in school, but she nixed it and married Everett Chapman to pursue a married life. Their marriage didn't last long. After graduation she relocated to Cleveland where she began her career in photography by setting up her own studio. Soon she would get the attention of many industrial tycoons in Cleveland for her pictures of steel mills in the city. In 1929, she joined an upstart magazine, Fortune, as a staff photographer. The magazine focused on industrial photography.
Russian works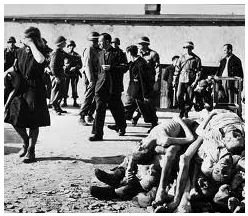 During the '30s, Russia was an emerging industrial power, and Fortune sought to send Margaret Bourke-White to the said country. In 1930, she travelled for five weeks in the country, photographing factories and their workers. She took three thousand negatives of the industrial sector in Russia, the first ever documentary of the then emerging Soviet country. A year later she returned to the country upon the invitation of the Russian government. In her return she focused not just on the industries but the people of the country. The New York Times Magazine would publish her pictures afterwards.
Ten years later, Life magazine which had taken Margaret in as one of its four original photographers, asked her to go back to Russia and cover the Soviet nation and compare it to the nation she had photographed a decade ago.
War in Russia and Gandhi
In 1941, Margaret Bourke-White was the only foreign photographer in Russia when the first bombs of the second World War dropped on Moscow. It presented a major scoop for the photographer and Life magazine. For the next four years, she photographed the war in Russia and Europe. When the war ended she was sent by the magazine to cover other emerging nations like India and Pakistan. She took numerous photographs of Mahatma Gandhi, and took one a couple of hours before the legendary leader was assassinated. The following decade, she covered various events like the Korean War and the South African gold mines.
Health
In 1956, Margaret Bourke-White discovered her affliction of Parkinson's Disease. Two years later she had an experimental treatment procedure for the said disease. The operation was a success, allowing her to return to Life as a writer. Together with her colleague and photographer friend Alfred Eisenstaedt, Margaret featured the same operation done on her for Life magazine.
In 1971, Margaret Bourke-White died at the age of 67, ending a lifelong adventure behind her camera lens.
References
https://www.photo-seminars.com/Fame/MargaretWhite.htm
https://www.spartacus.schoolnet.co.uk/USAPbourke.htm