Learn How to Recover Lost Photoshop File Data: Tips to Prevent Losing Files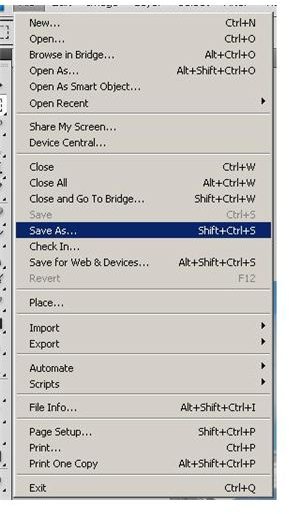 Is There a Photoshop Auto Save Feature?
There is perhaps nothing worse than working on a file and then losing it — without saving it! We've all done this and have all experienced the frustration. And, now you may muse about how to recover a lost Photoshop file. But, you can skip the musing. There is no way to do it once it's lost.
Unfortunately, Photoshop does not have an auto save feature. This means that if your computer crashes, or you just forget to save your work, it's gone. So, you should make a habit of saving your work often. You should also consider saving different versions of your project. For example, every time that you make a change to your project, use the Save As option. Give the version a name and incremental number so that you can keep track of your different versions.
These different versions help you protect yourself from losing work. Plus, it also allows you to at least get the previous version of your work if your final version becomes corrupt, or your computer crashes.
Also, always save your files as PSD files, which is the Photoshop file extension. If you save them in another format, it may compress your layers, making it harder for you to edit your work. For example, if you save your file in the JPEG format, it will compress multiple layers in to a single a layer.
Available Backup Software Programs
If you are worried about losing your project as you work, then you may want to invest in an auto-save software program. These programs are designed to automatically backup your system, and there are a lot of them.
Most of these programs are very inexpensive; generally, less than $50. Some of these programs are even free, but most of the free ones only provide you with limited functionality. So, you may do better to go with one of the paid programs. For example, the Avanquest AutoSave Essentials program costs $39.95, and it is designed to back up videos, photos and documents.
While you can use the AutoSave Essentials for general backup. The Disk Doctors Photo Recovery for Mac is specifically designed for backing up and recovering lost PSD files. It is designed to find lost and/or deleted PSD files from anywhere on your hard drive and/or memory card. You can even recover files if your drive was reformatted. The only downside to this tool is that it is only for the Mac OS X operating system.
You can set these programs to run at designated times. Or, you can manually run them as you are working. For example, you could set yourself up with a timer to manually backup all of your work every 15 minutes or so. And, you can also save a version of your project at this same time.