How to Photograph Yellowstone: Tips and Advice for Capturing the Essence of The Jewel Of The Rockies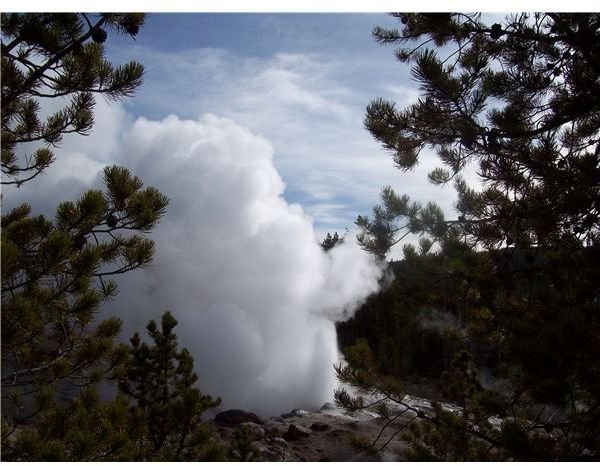 Time of Day and Lighting
Learning how to photograph Yellowstone National Park should be a magnificent and humbling process since this unparalleled landscape is so awe inspiring and its epoch and everlasting beauty tends to put our short-lived human existence into proper perspective.
First and foremost, never stop clicking that camera while you're there. You never know which shot is going to turn out best and the light is constantly changing. So many different colors on the rivers, lakes, and rocky ridges (not to mention the purple mountain's majesty) appear as the day progresses, and clouds move in and out, that you don't want to miss any opportunity.
Regardless of the season, pre-dawn, the middle of the morning (when the bluest skies are magnificent against green pines and puffy white clouds), and the late evening on out past the long western twilight until its dark, are the premier opportunities to take pictures.
That geyser steam reflecting the pinks of a sunset behind you is breathtaking. However, sunlight from an angle behind you makes for better and more vibrant photos than from having the sunlight directly behind you, which tends to make images flat.
Composition and Putting People in Perspective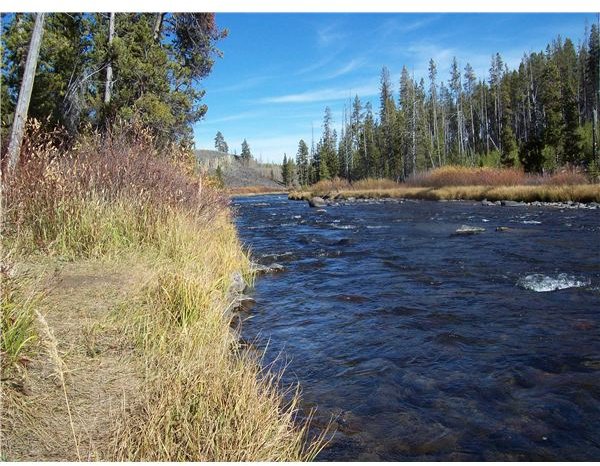 In pursuit of finding the best composition, it's a good idea to follow the guidelines explained in this article espousing The Rule of Thirds. Although I highly recommend reading Rhonda Callow's expert advice and seeing the visual examples in that piece, this rule essentially states that your subject should occupy one-third of your frame.
For shots of family and friends, get that epoch scenery in the background and make it dominant. We don't need to see more than heads and a little bit of the shoulders of people in this setting, compose the shot so they are positioned in the bottom corner of the frame. If they're included in an expansive panorama, then you can dwarf their entire bodies to give a feel for the infinite landscape.
When it comes to wildlife, a cluster of humans and their vehicles by any roadside is a huge clue to the presence of animals. Although there is also a consistent tendency for untrained eyes to proclaim that many a stump is actually a bear. Animals are most active in the early morning and twilight since they're also taking advantage of the light, albeit for hunting or surviving; depending upon their place in the food chain. In the fall, you'll almost always find large herds of elk, protected by a bugling bull or two, right in Mammoth Hot Springs amongst the Park Ranger housing quarters.
_All images courtesy of the author.
_
Yellowstone in October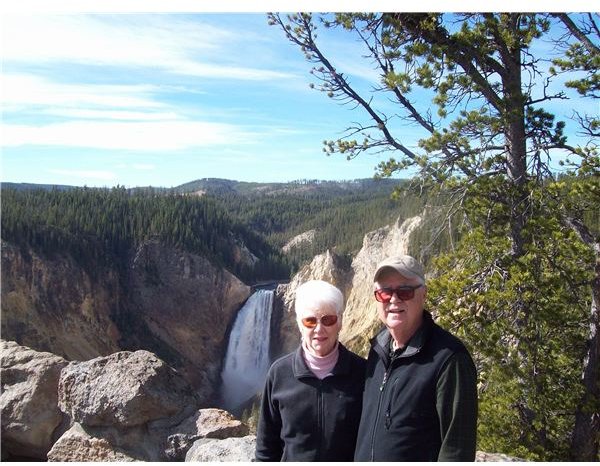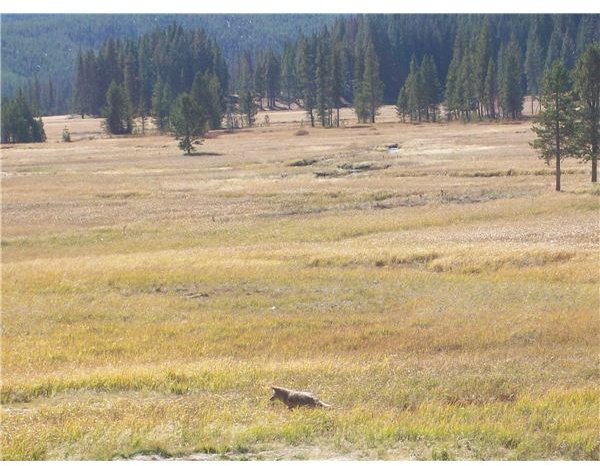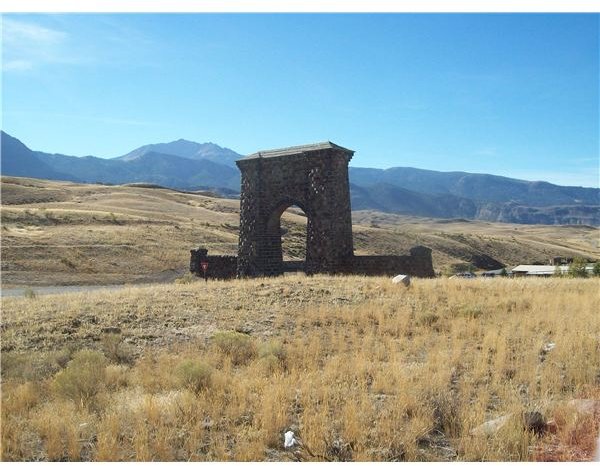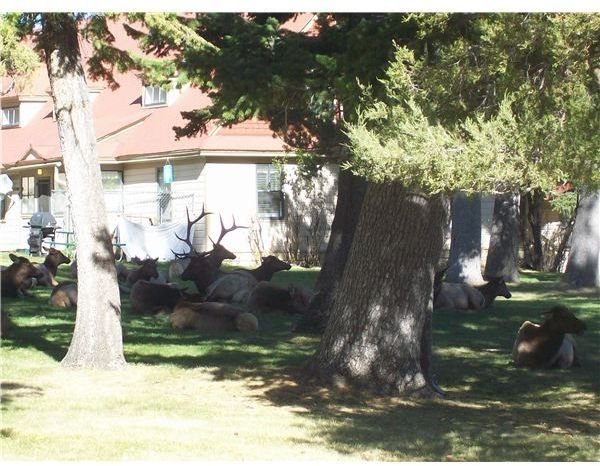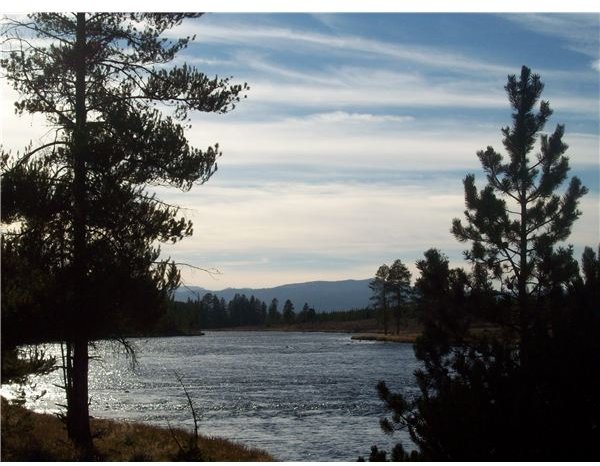 Equipment and Camera Settings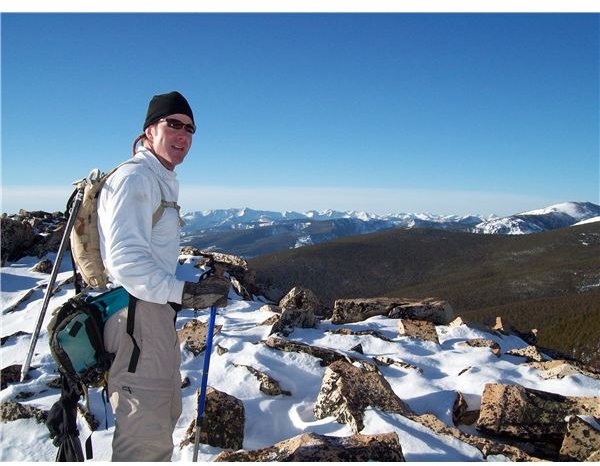 First of all, don't think just because you don't have the latest and greatest camera and accessories you can't take exceptional photos. Yellowstone will still look gorgeous on a disposable camera. But if you've got a 17mm to 200mm lens, that range is ideal for landscapes.
Tripods are a must for taking pictures of animals and they can also keep your landscape photos from being blurry or out of focus. Powerful zoom lenses are also what you need to truly capture every detail and texture of the abundant wildlife. Filters are great for delineating between water, land, and sky; particularly around Lake Yellowstone.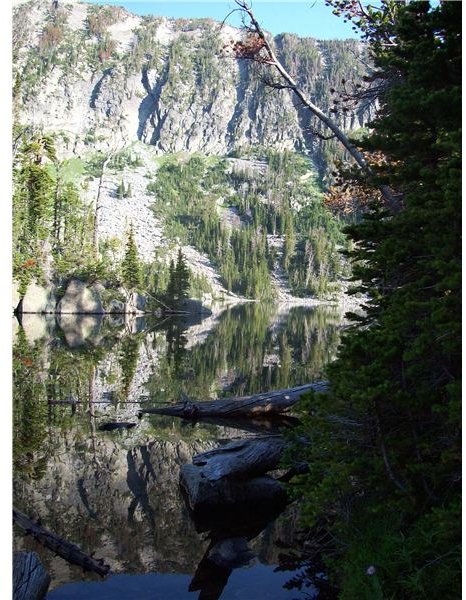 Snow and rain are always a possibility, so if you want to photograph in those conditions, you'll need a camera designed to withstand it or have some sort of poncho or tarp to shelter your equipment. Extra batteries are imperative.
As far as settings go, that's really an article unto itself. And fortunately for you, we have one entitled Top 10 Tips for Wildlife Photography: Camera Settings and Image Parameters that will provide you with some great information on that.
But depending upon the type of camera you own, it might also behoove you to read about which digital camera settings to use too.
Stay Vigilant and Don't Forget the Camera
Be flexible and maintain an opportunistic air because you never know when animals might appear from the wood line and many of the geysers randomly spurt. Steamboat, the largest geyser in the park, hasn't had a major eruption since 2005, so you never know if it might go off when you're there.
I'm not saying it's advisable in every case, but sometimes venturing out alone can be immensely rewarding. An ex-girlfriend of mine belonged to a photography club that set out from the Mammoth Hot Springs to try and photo wildlife wintering in January. Since I wasn't a member, I decided to snowshoe alone. I came to the crest of a ridge, and on the other side I saw a pack of wolves carefully culling out the weaker members of a herd of elk in the stunningly close valley below. A fox was down there pouncing on its own tiny prey too. The group didn't see any animals that day. The only downside was that I, regretfully; forgot to pack my camera.
But obviously, you're facing some of the most challenging and coldest weather conditions on earth in Yellowstone (even in summer), so be prepared for it. Always have the bear spray handy. If you're going to be there in winter, make sure you have proper clothing - it is a must read for your own safety and comfort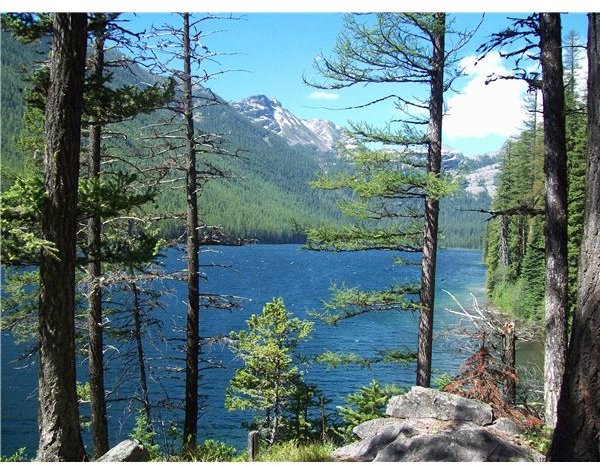 Finally, don't get so caught up in trying to take exceptional photographs that you forget where you are.
Yellowstone has been a glorious and sacred place that has inspired generations long before the new world was discovered and people started moving west; let alone the invention of the camera.
I just toured the park in astoundingly beautiful weather for fall with my parents and we had a truly splendid time (as you can see from the photo). Enjoy the scenery and embrace the fact that every picture you take is the opportunity to make art and capture the essence of something that is truly far greater than us.
All images courtesy of the author.