Thanksgiving Photography: Tips & Techniques to Capture the Best Thanksgiving Photos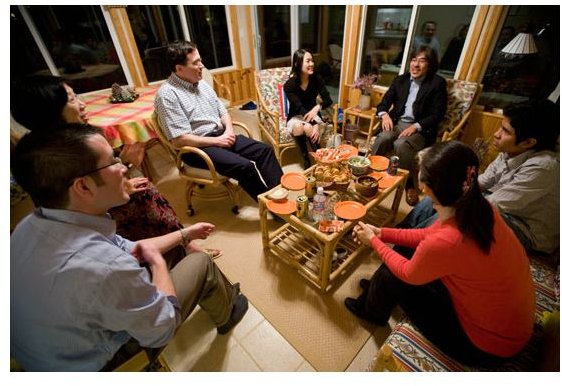 What to Shoot?
Thanksgiving photography starts with a subject. You may focus on one person or one specific thing to be your subject. Another thing that you should take note of is the spirit of the occasion. Of course, the spirit of Thanksgiving as a family and togetherness should be portrayed on the photos that you take. Your subjects can either be action shots, soft and quiet moments, traditional and humorous moments, and the times when you shed tears of remembrance and of joy.
The Scene
There are two formal photographs that you should not miss with Thanksgiving photography. These are the photos during dinner and a family group photo outside your home. For the dining room table photo, you might want to take a picture of your whole family gathered around the table posing to carve the turkey. It would be best to capture this scene from a higher position. This way, you will capture not just the family but also the food you have prepared in its elegant setting. To have a good photo, you must ask everyone to stay in a position where you want them to. Of course, you should not miss the turkey so this should be included in the photo. Ask Mom or Dad to act as the one who's going to carve the turkey. Capturing family members in the act of eating is not really a good idea - reserve this for funny photographs, but not for the elegant family photo.
Go Outdoors!
For the outdoor family photo, you can do this at your porch so that the front part of your house will serve as the background. For this, you have to arrange everyone in a good way so that you can have a wonderful looking photo. Do not arrange everyone like you are soldiers. Instead, have a casual arrangement. If there are steps, have some sit down, others stand up, and have some of them lean against the railing. It would also be good to include your pets in this photo.
As Thanksgiving is in the autumn, chances are that the gathering will be when it's dark outside, to make sure to use your camera's flash or other available lighting and use a tripod. Read Tips on Shooting in Low Light Situations to learn more. And of course, before you click on the button, make sure that everyone has their attention on you.
Don't Forget to Edit the Photo
After you have taken all the shots, you might want to add some effects on certain photographs to make them even more beautiful. For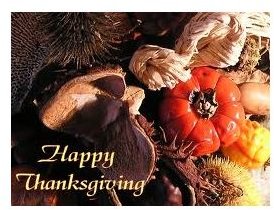 this, you can use Thanksgiving photo effects, which are very easy to apply. You just need to choose a photo, upload it to your favorite photo editing software program and then make the changes. You may want to add text or other accents, such as fall leaves. After you are done, save the image and you can share it with several networking sites like Facebook, MySpace, Digg and others or you can have it printed out.
This post is part of the series: Thanksgiving Photography: Capturing the Best Thanksgiving Photos
This article series will provide you with everything you need to know to capture memorable Thanksgiving photos.