Top 7 Tips on How to Take Your Own Great Baby Photos: Baby Photography Techniques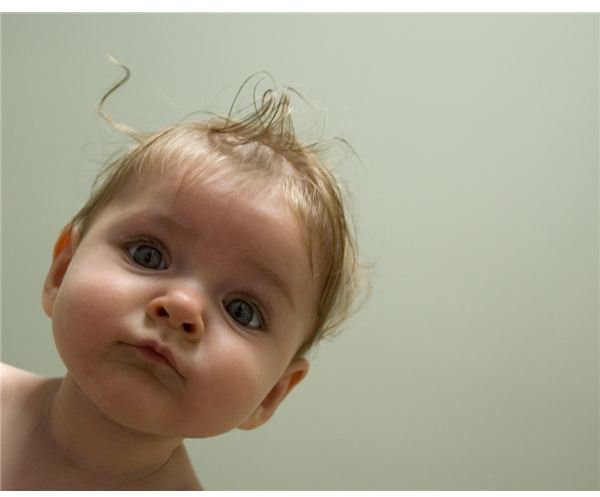 Photo by hlkljgk
1 - Get down to their level
No, I don't mean you should revert back to wearing diapers or sucking your thumb. I mean, literally get down to their level. Taking photos of your baby from their eye level will illustrate the baby's perspective, rather than the adult's. This technique will also save your child from a kink in the neck from always looking up!
Photo by jenn_jenn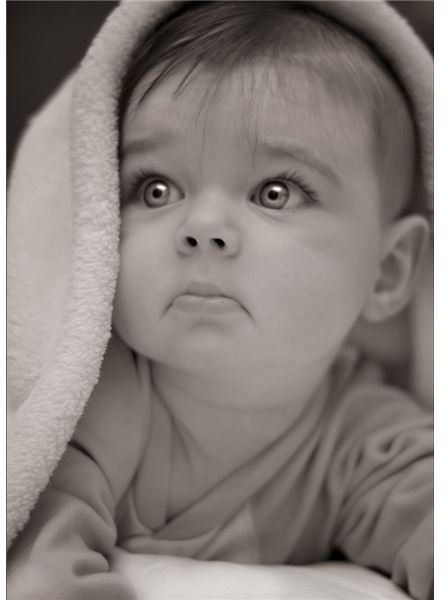 2 - We all have a good side
Do you ever find that when you're summoned to participate in a group photo, you're suddenly angling your body slightly left to hide that mommy tummy or tilting your head up a fraction to lose the double-chin? Maybe we do this because we can't trust the photographer to take the photo at our best angle, so we try achieving it ourselves. Babies are going to have to trust us as the photographers to capture their best angle (Can you picture your baby saying, "Oh please, this angle is so not right for me, all you can see is my cradle cap!"?). Play around with different angles as you take your photos and don't stop once you think you've got a good one. If you're baby is still holding his pose, keep shooting!
Photo by Justin Donnelly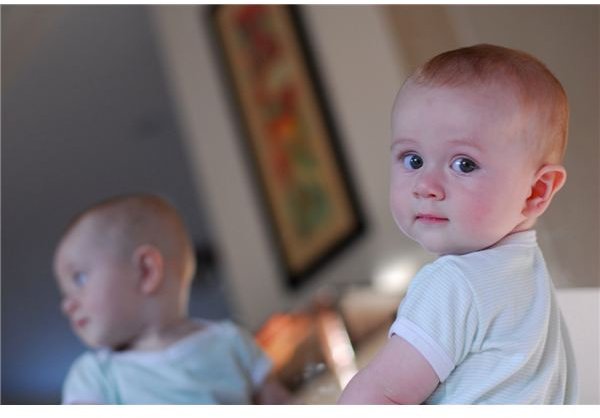 3 - Time for your close up
Taking close up photos of your baby's face will capture more detail and emotion and will have lovely results.
The viewer will see your baby on a more personal level and won't be drawn to outside distractions. Don't only take close ups of your baby's face, after all, your baby is full of cuteness. Try taking close ups of their itty-bitty feet, the back of their neck (my mom's favourite), their tiny hands…
Photo by paparutzi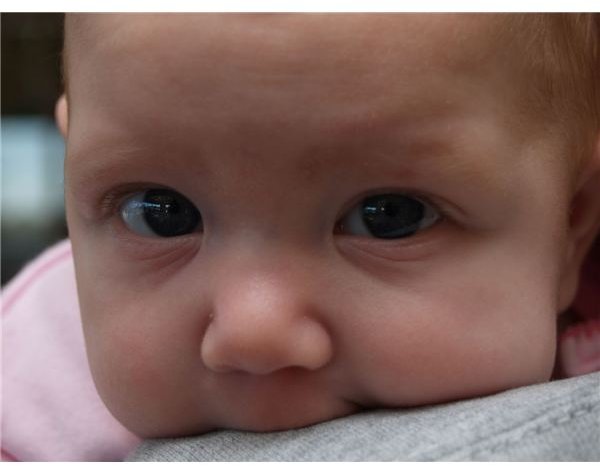 Photo by Dusko Almosa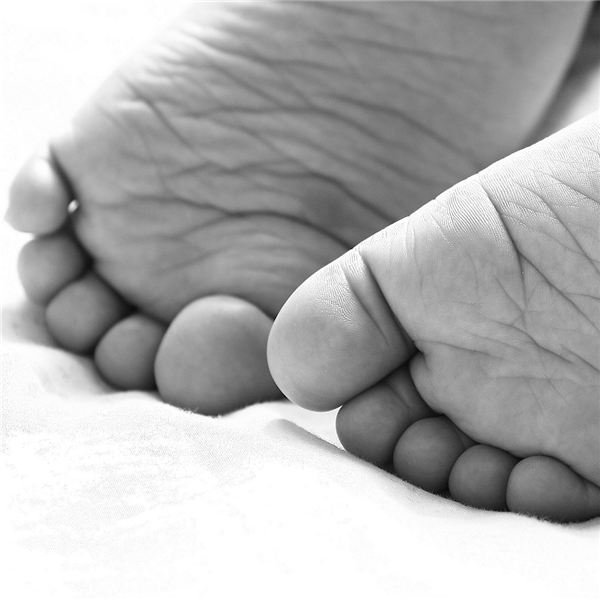 4 - Lighting should come natural
Light can either make or break a photo. The best light is natural light and the best natural light comes just after sunrise or just before sunset. Bright midday light will either produce shadows on your baby's face or cause him to close his eyes or squint – neither result is what we want. If you're taking photos throughout the day, try moving your baby under the shade of a tree or umbrella. Alternatively, if you're taking photos indoors, try moving towards a window to utilize the light from outside. Note that you shouldn't have the light come from behind your baby or you'll end up with a silhouette. The best way to learn is by experimenting. Try different lighting techniques to discover what works best for you. When you're indoors and you don't have the option of using outside light – try taking advantage of nearby lamps. Explore taking photos with your flash turned off to see what results you can accomplish.
Photo by Joyseph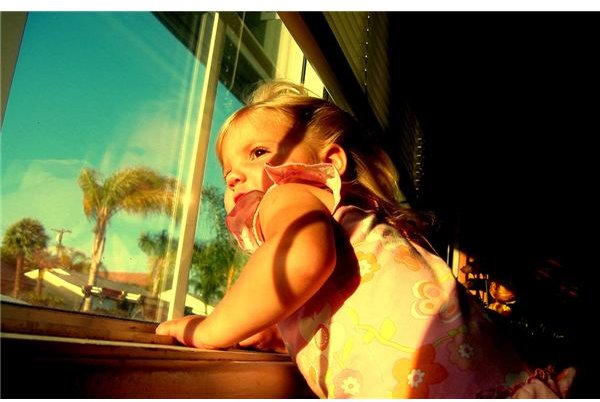 5 - Consider your background
Try to eliminate background clutter. If there are too many distractions, the viewer's attention will be pulled away from your baby. Besides, you don't really want people seeing your wallpaper from the 70's you've been meaning to replace for the past two decades…do you?
Photo by Tigerzeye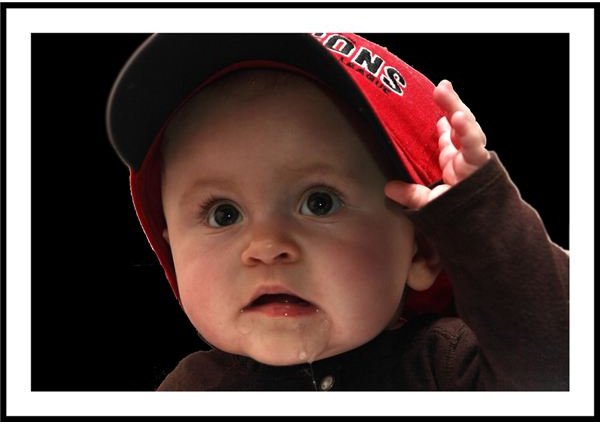 6 - Colour vs. Black and White
Whether you can admit it or not, our babies don't always look like the Gerber baby. They get baby zits, cradle cap, thrush, snot, eye crusties, they scratch their little faces…taking coloured photos will, no doubt, capture it all. Black and white, on the other hand, tends to soften an image and eliminates some of the noise. I find black and white photos can tell an entirely different story from colour. Go on, give it a try!
Photo by maessive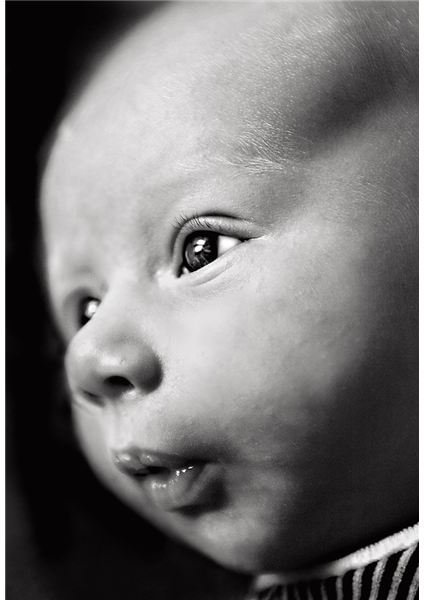 7 - Don't forget about you
Think 20+ years down the road. I'm sure we all enjoy looking at our own baby pictures, but as an adult, don't those pictures have more sentiment if they include family and friends? I know it's easy to see someone else with a camera and quickly try to dodge out of the way equipped with every excuse in the book (My hair's a mess! Pictures make me look fat! I'm dressed like a bum!). When your baby becomes an adult, I'm sure they'd appreciate seeing themselves surrounded by their loved ones more than having album after album of just themselves.
Photo by theogeo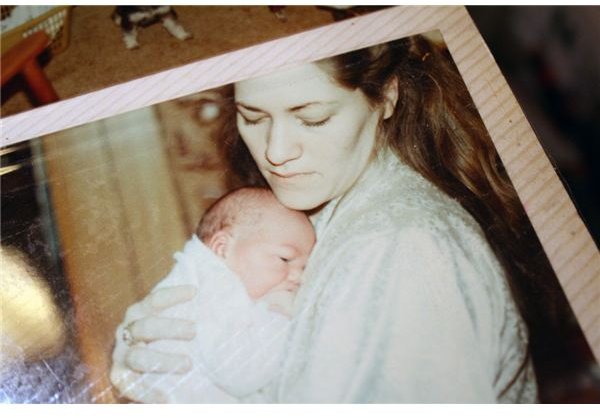 This post is part of the series: Baby Photography - Tips and Techniques on How to Take the Best Pictures of Your Baby
All parents want fantastic baby photographs, this guide will provide you with baby photography techniques and tips for new parents using a digital camera. From packing the diaper bag to creating the right background, here are your first photography lessons as a new parent.