Funny Thanksgiving Photos: Tips, Tricks & Ideas to Capture the Best Thanksgiving Photos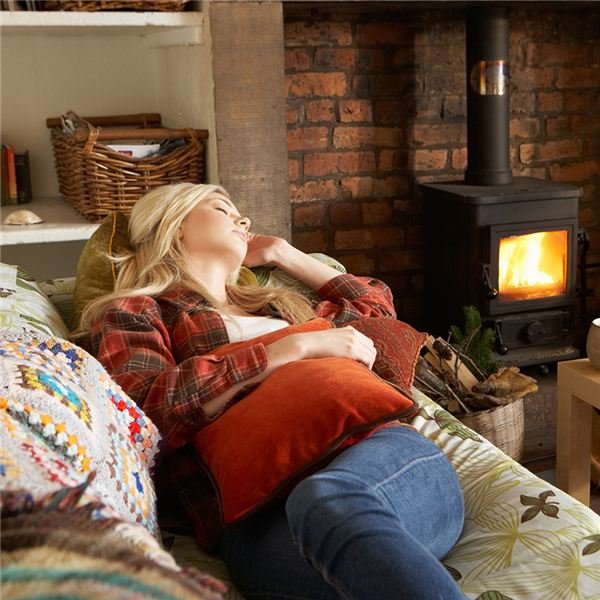 Prank Photos
Pranks and practical jokes are a time-honored tradition, and nothing really brings them home like a family holiday full of tricksters making funny faces, poses, or games for the camera.
Perhaps no funny Thanksgiving photo comes easier than ones that take advantage of the infamous after-meal nap. Whether it's Grandpa, a favorite uncle, or even the newest edition to the family holiday tradition, funny photos are easy when the target of the joke is unaware of what is going on.
Funny Thanksgiving Photo Tip #1: Remember that indoor photos mean automatic flash! Set your camera to one of the semi-automatic camera settings or crank up the ISO setting to get good indoor composition without the flash. Be sure to turn off the automatic flash anyway, because you never know when your camera might choose to use the flash. You many need to go all the way and use your digital camera's manual setting. Sometimes, all it takes is one flash to wake up Uncle Joe and then the fun is over.
Of course, holiday fun is no place for mean pranks, but fun, harmless, jokes are great fun and will provoke laughter for years to come when flipping through the holiday photo fun album (see below).
Start with the basics, hold up two fingers to make rabbit ears, have kids – or grown ups! – make faces on either side of the serious looking sleep face of Grandpa Bob. Signs can make for funny photos as well. Try a joke warning sign, or a faux street sign, pointing toward the sleeper. Finally, go for broke by posing heavy sleepers in funny positions. Hold up Grandma's hand in the "Number 1" position while someone holds a sign that says, "World's Best Turkey Cook." You choose how to read that :)
Dress Up
Kids often learn how to make pilgrim hats and costumes at school near the Thanksgiving holiday. Take it to the next level. Have the kids dressed up as pilgrims and the adults as Indians.
At most Thanksgivings, there are those who are related by blood and those who married into the family. Dress up each side, or dress up individual family units within the larger Thanksgiving family as opposites of any sort. Get creative, turkeys versus pilgrims is only the beginning. Try living versus zombies, or even Christmas (Santas) versus Thanksgiving (Pilgrims or Turkeys).
Often playing up these family dynamics in comical photographs can make for laugh-inducing Thanksgiving pictures.
Thanksgiving Photo Fun Make Believe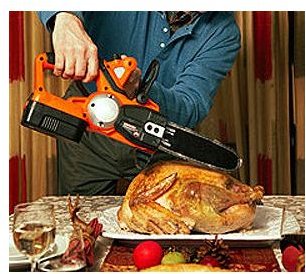 Stage pretend photos for even more funny Thanksgiving photos. Set up Uncle Dan with the giant carving knife in stabbing position over the uncooked turkey like he's going in for the kill. Then, prop a knife in the turkey's wing and have Uncle Dan retreating in horror.
This can be made even funnier as a series of photographs. In photo number one, Uncle Dan has the knife. In photo two, Uncle Dan still has his knife, but the turkey has a BIGGER knife! Or, go all out and give the turkey a better weapon. Did Uncle Dan bring a knife to a gunfight? Try other funny turkey carving photos. Everything from chainsaw on turkey to trying to use a butter knife is fair game.
Other funny photos can be made around family traditions. Does one aunt always go for an early taste of the stuffing. Grab a photo of her reaching for that delicious stuffing but Grandma raps her on the hand with a wooden spoon. For a hilarious inside joke, snap a photo of the hungry aunt going for the stuffing, but Grandma is ready and waiting there in hockey goalie gear.
The funniest Thanksgiving pictures will be those that show not only a funny event being staged, but one that has an element of the family dynamic as well. The aunt who steals the stuffing is only the beginning. Is there the cousin who ALWAYS changes the channel, the sister who comes in jean shorts while everyone else is dressed up, or that oldest grandchild still stuck at the "kids table" despite being 22-years old because there is no room at the "adults table"?
Have other ideas? Share them with us in the comments!
This post is part of the series: Thanksgiving Photography: Capturing the Best Thanksgiving Photos
This article series will provide you with everything you need to know to capture memorable Thanksgiving photos.