A Guide to Halloween Night Photography Tricks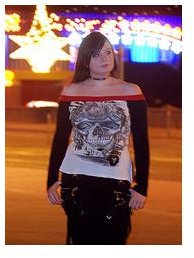 Halloween provides an abundance of photo opportunities, but also requires some skill to capture decent photos. Here are some Halloween night photography tricks that should help you get some great shots.
1. Preventing Red Eye
When everyone is in their best costumes is the ideal time to take some great shots. Oftentimes, the camera is set to automatic flash since it tries to adjust the amount of light that will enter. However, when using a flash, you sometimes end up with photos with red eye. One great Halloween night photography trick that you can do is to enable the red eye reduction feature in your camera. This will prevent the red eye effect a flash may have at night. You can also try turning your camera's flash off and use available lighting around you, preferably before it gets dark outside. Read these tips on how to avoid red eye for additional techniques.
Image Credit: https://www.flickr.com/photos/canon_fodder/4413211897/
2. Shooting Within the Camera's Flash Working Range
Another great Halloween night photography trick that you can use to prevent your flash from ruining a perfectly good shot is to stay within the flash working range. The flash working range is the maximum range or area where the flash will illuminate. If you shoot beyond the maximum range, you will end up with a photo that is too dark. Try to shoot within the camera's flash range to prevent this from happening.
3. Catching Facial Expressions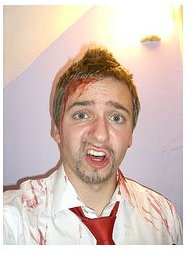 One of the greatest shots that you can capture during Halloween is the different expressions of the kids when they are running around trick-or-treating. To get some great shots of facial expressions, try to fill your frame with just the face. However, it is important to adjust the lighting and the flash to prevent any temporary blindness because of the flash. Take photos of the child at eye level so you can focus the camera properly. Another great Halloween night photography trick is to shoot at different angles to give you different expressions.
Image Credit: https://www.flickr.com/photos/stuartwhite/1772979822/
4. Shooting in Black and White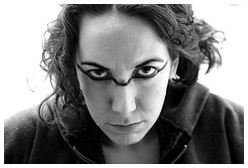 Although the streets are filled with kids and adults in their colorful costumes, it is also a great idea to shoot pictures in black and white. Black and white photography is one way of giving depth to your photo. It is important to remember, though, that the light is your best friend when shooting in black and white. Always focus on the contrast of light to get a perfect black and white shot. Another technique is to focus on texture. Remember there is no color to distinguish the subjects so focus on the texture instead. Any black and white photography prints that you make will turn out great if you follow these Halloween night photography tricks.
Image Credit: https://www.flickr.com/photos/qualm/1971020300/