Famous Fashion Photography: A Look at Some Well-Known Fashion Photographers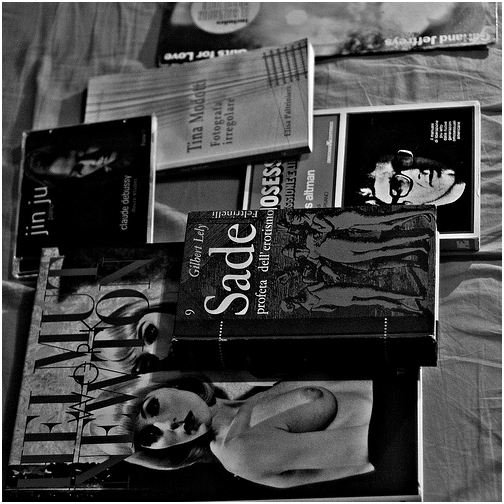 Fashion Photography as a Profession
Fashion photography is all about capturing models or clothing in a way that entices and attracts the readers. This type of photography can be seen in magazines, in advertising and on billboards around the world. But, what does it take to be a good photographer? Famous fashion photography has been able to take this photography to the next level and bring a fresh new look to the standard photographers. Below are four fashion photographers who have brought their own take on fashion photography.
Helmut Newton
Helmut Newton was a German photographer who left Germany in 1938 during the Nazi era of persecution. He started working as a
photographer for the Straits Times, but it was a while before he opened his own studio and began passionately pursuing the profession. He was known for photographing nudes with a cityscape background. Nearly all of his photos were in black and white. Helmut's work showed up in French Vogue, Australian Vogue, Harper's Bazaar and British Vogue. His work can still be seen at the Museum of Photography in Berlin.
Nigel Baker
Nigel Baker was born in London, England, and he began his career as a fashion model for brands such as Giorgio Armani, Ralph Lauren and Donna Karan. After nearly 10 years as a model, he switched to photography and started his own studio. Baker's worked showed up in GQ, Playboy and Interview, and he also did work for Pierre Cardin, Lexus and Saks Fifth Avenue. Much of his work had to do with photography male models, oftentimes focuses on the face and less on the outfits. Baker has help launch The Shot, a show on VHI, where amateur photographers compete for a chance to be a professional photographer. He is also a judge on America's Next Top Model.
Toni Frissell
Frissell is an American photographer, who was born in 1907. She started her career working for fashion magazines like Harper's Bazaar and Vogue. The main subject of her photographs was always women and women of all ages, but World War II changed this. The, she started photographing wartime images such as the Tuskegee Airmen, soldiers and nurses. When the war finally ended, she switched her focus to sports, and she began taking photographs for Sports Illustrated. Many of her photographs were in black and white, and they focuses on people doing normal things. Or, in the case of the wartime photographs, she would photograph people doing their duties.
Albert Watson
Albert Watson was born in Edinburgh, Scotland, and he quickly established himself as a leading fashion photographer. His works have been seen in Newsweek, Rolling Stone and Vogue. He has taken photographs of celebrities like Alfred Hitchcock, Uma Thurman and Marilyn Manson. Most of his work is in black and white, and oftentimes the subjects are nude. Watson has made a name for himself despite the fact that he has become blind in one eye. Watson works in both standard and fashion photography.