Finding the Best Baby & Children's Photo Sharing Website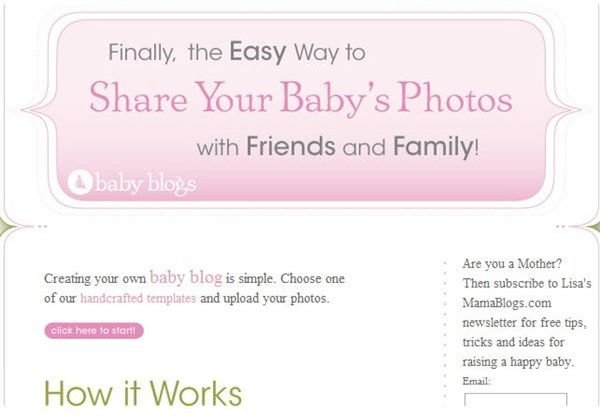 Overview
Children and baby photos are inspiring prints that can lighten up the hearts of people. These bring back the happy memories of childhood. Even childlike spirits can be revived along with them, too. Check out each baby & children's photo sharing website on the list. Then, find your best pick.
Baby Blogs: the Online Baby Photo Journal (4 out of 5)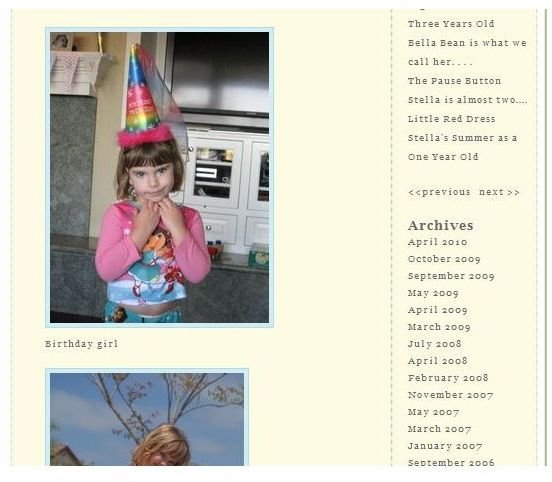 Baby Blogs is ideal for expressive mothers who want to document the growth and development of her baby. It is a two-in-one site that allows users to blog shout outs and post baby photos. The blogger takes care of the caption for each picture. This way, the stories behind every photo is revealed right from the sentiments of the mother. Users within the community can learn from their shared posts, too. Moreover, it only involves three steps to get started. The first step is selecting a template from its rich selection of original themes. The second step is uploading the desired baby photos on the site as well as the comments. The third is publishing the photos and the blogs to the community of motherhood. The procedure is a piece of cake and, best of all, it's free.
Joy Share: Spreading Joyful Moments (4 out of 5)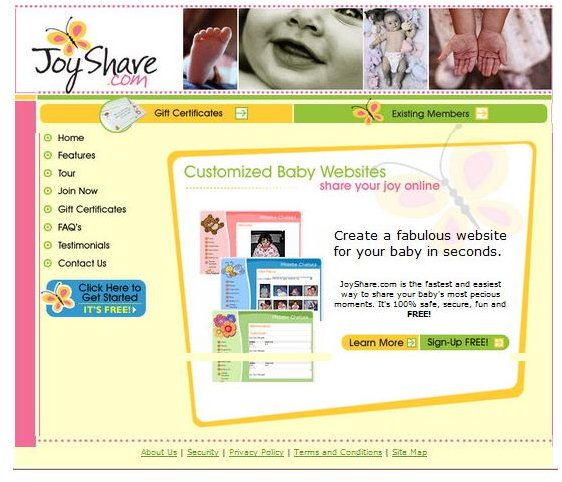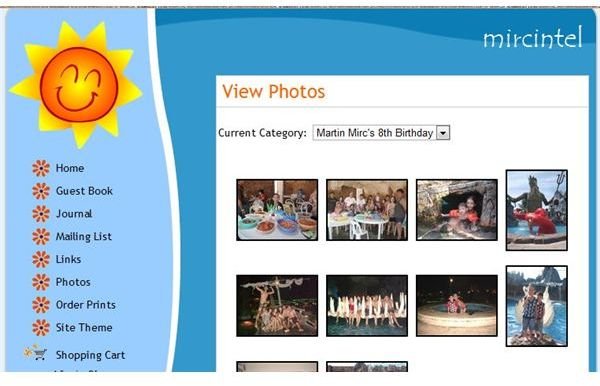 Interaction is the headline feature of Joy Share. It allows the user to post photos which are instantly stored online in various themes. It has unlimited storage that can accommodate all of your photos. It enables the user to post photo captions and comments. Photo print orders may also be done online. Account activities are updated through email alerts. More than anything, it allows interested people to see the account through links provided. These visitors may also post messages and emails which are directly addressed to the account owner. This is a fun and highly interactive children's photo sharing website which you can join for free.
Baby First Site: For the Whole World to Know (4 out of 5)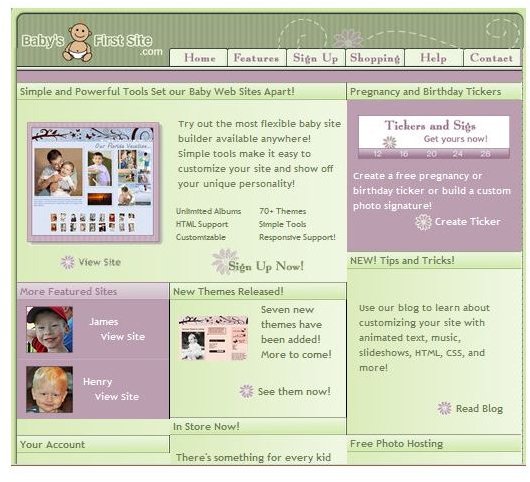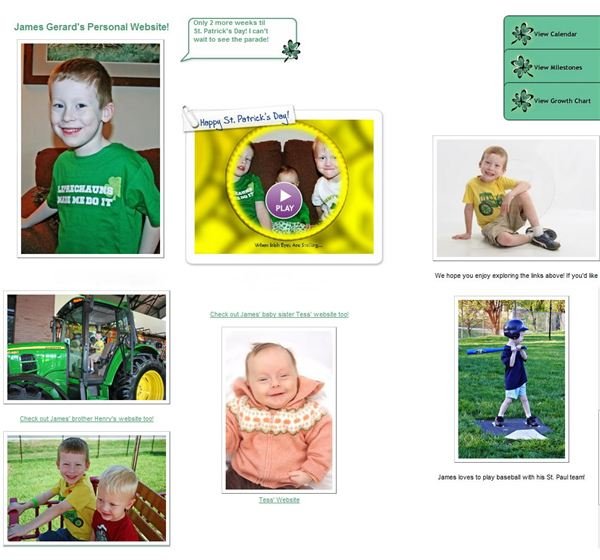 The Baby First Site is a multi-feature website which originated from the desire of a family to spread their good news. This news includes updates of the child's growth and development, activities, and occasions. In turn, they want to share their secrets for an easy and practical way to inform friends, relatives, and curious folks about their kids. The site has many different features such as blogging, messaging, monitoring, and uploading tools. Managing an account here does not need expertise as it only entails basic computer literacy. Thus, any member of the family can be granted access and control. This is recommended for families with a huge network of acquaintances or for those wanting to build one.
Shutterfly: Sharing its Expertise to Clients (5 out of 5)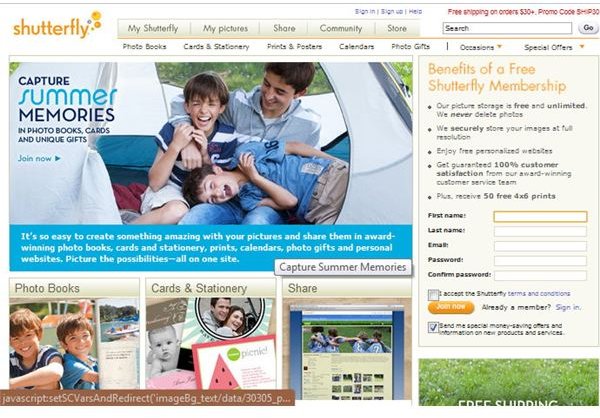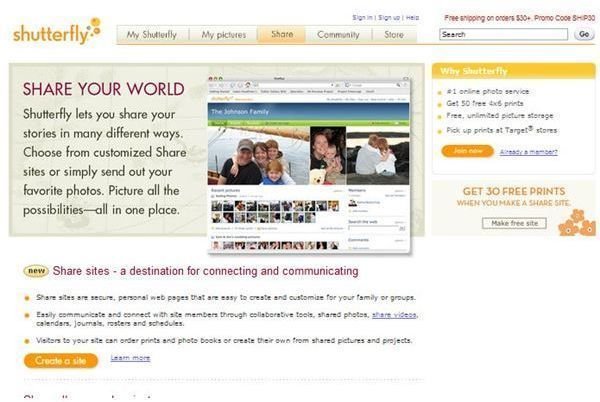 Shutterfly, a commercial photography website. It offers photo shoot services, printing, and online hosting. It provides unlimited photo storage to secure all of your photos and makes them available to view online. It also provides links to the user's friends, relatives, and acquaintance for easy access. The photo software may be utilized by people who want to enhance and organize pictures. There are only four short steps required to start an account before you can start uploading and sharing your photos. Without a doubt, it is an efficient baby & children's photo sharing website.
Baby Photo Blog: Getting Recognized (5 out of 5)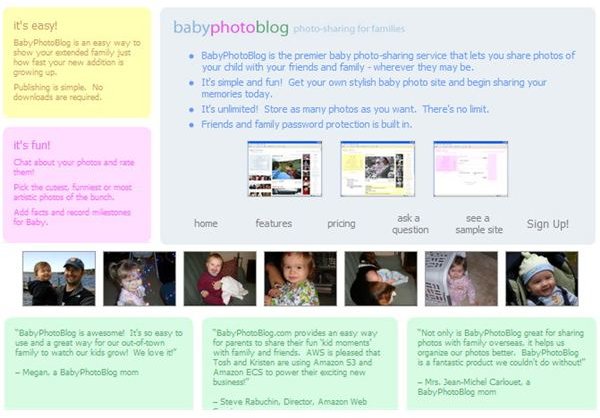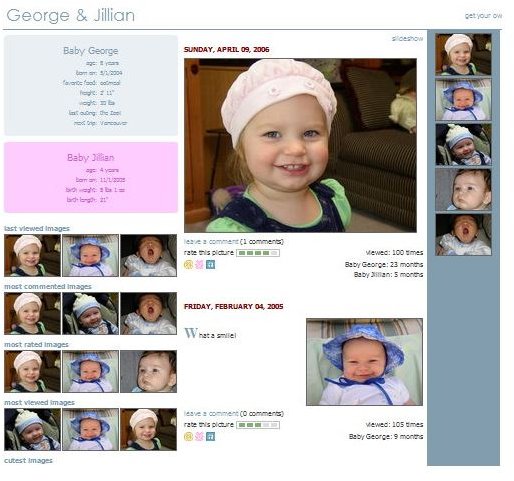 Baby Photo Blog provides unlimited storage for photos. It does not require any software downloads as it is 100% online. The user only needs to upload the photos and everything is soon on track. There are album organizers which can be utilized to arrange and organize your pictures. Afterwards, the photos, plus some comments and blogs, are available to be shared. Its messaging mechanism also enables chatting between users. Online chat provides instant conversations instead of emails and posts. Security of your account is strictly maintained with password protection.
Summary
Really, there is no shortage of great online photo sharing websites, but the ones listed in this article are a great place to start when you want to share the photos of your little ones.