A Guide to Help Pack for a Mountain Photography Trip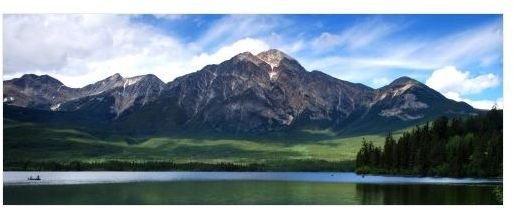 Mountain and Wildlife Photography
Many photographers over the years have caught the mountain bug, packing up every weekend to drive into whatever range is closest and
shoot as much wildlife and epic landscapes as possible. Unfortunately those same photographers usually have trouble choosing which equipment to bring or don't know what to buy when they are considering adding to their photographic arsenal. Regardless of how much or how little equipment you have, there are some things you should consider before trekking into your favorite peaks. We are going to look at all different sizes of packs, when each works best and some equipment that should belong in your packs.
The Small Pack
A lot of photographers think that to make the most of a trip to the mountains they need to take every lens, every filter, every manner of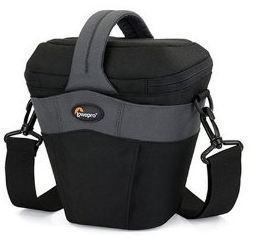 reflector they own, a lighting kit and a spare camera body, just in case. At the same token, I know of some famous landscape and nature photographers that usually only carry one camera with an 18-200mm lens. That lens will have a polarizer filter and a U/V filter. Nothing more. In my opinion, a small pack is great for long or treacherous hikes. Before heading out onto such a hike know what you are going to shoot. Research your trail. If there are going to be great landscape views but the trail is exceptionally long and/or treacherous then I would suggest using an 18-200mm lens to shoot both landscapes and wildlife and nothing more. If you are going to pack two lenses then you have three configurations that make sense depending on your priority. If you want to capture landscapes and wildlife then a fixed focal wide angle lens and a 70-300mm will be your best bets. If landscape and macro is your thing then either a fixed focal wide angle or an 18-120mm zoom would be the perfect choices for landscape. A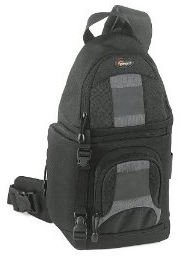 50mm, 100mm, or even a 200mm macro will all help you capture amazing macros on your mountain treks. If you are after wildlife and macros then I would suggest a 70-300mm for wildlife and a 50mm for macro. Anything larger for macros will add a considerable amount of weight to your small pack. Since a tripod of any decent size will most likely not be an option on a small pack I would highly recommend either a quality monopod or a small lightweight tripod, like a gorilla pod. Lowepro make some of the best small packs on the market. The Lowepro Cirrus (available here on Amazon) is a great pack for camera and single lens. For a two lens pack, check out the Lowepro Slingshot 100 All-Weather bag (also available on Amazon).
The Medium Pack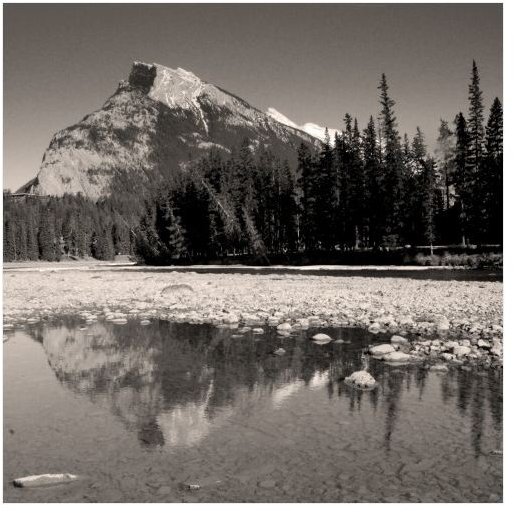 The medium sized pack is what I use most often. This is best for short hikes, if you are in moderately good physical condition then this typically means any trek that will take under two hours to hike. A medium pack will typically allow for up to three lenses, a selection of filters, and even a spare camera body and batteries. This allows for many different configurations. At this point, the lenses you bring are all up to you and your photographic interests. The main things I have to recommend is a quality monopod or even slugging a full-sized tripod over your shoulder. I often carry my Manfrotto tripod and head along with my pack down shorter trails. Again, Lowepro makes some great medium packs. Roots Canada also make some great backpack-style photography bags but they are getting hard to find now.
The Big Pack
The big pack can be two things, either a large hiking bag or simply too much stuff for one person to actually carry without an assistant. This amount of equipment is simply something I would never recommend hiking with. If you are going to pack up your studio lights and every accessory you own, try and plan most of your shooting to be done by the roadside. Most mountain roads offer copious amounts of pull-offs that offer wonderful panoramic views to photograph. Do not bother trying to hike a trail with forty pounds, or more, on your back unless the trail is short and you're in peak physical condition. If you try, you will most likely end up very sore and have very few photos to show for it. Quite often with mountain shooting, lighter is better.
My Pack
When I am heading into the mountains I usually pack the same gear. I have learned, through trial and error, what works best for me. I have a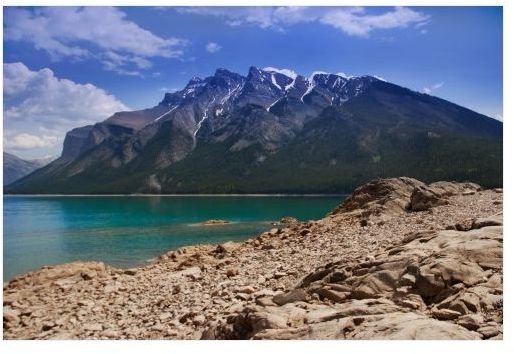 medium sized pack. It carries two camera bodies (one for me and one for my wife), three lenses, a selection of filters, a monopod and a few other knick-knacks. I also keep a side pocket available for a liter of water. It probably weighs around twenty to twenty-five pounds, which isn't too bad for my fitness level on a decent trail. I tend to want to photograph everything I see, so the lenses I bring are a 18-105mm for landscape, a 70-300mm for wildlife and a 100mm macro. I don't own any fixed focal wide angle lenses, and only the one macro. At some point I will want to trade the 18-105mm for a fixed focal and switch out my 100mm macro for a 50mm macro. Again, these lens choices are just my personal preference. I also keep a selection of filters, mostly U/V and polarizers but I also ensure I always bring my collection of Cokin filters. I know many of the effects that are provided by Cokin filters can be done in Photoshop but I prefer to get the best shot I can in-camera. If you have never tried these, then I highly recommend checking out the Cokin graduated neutral greys P-series.