How To Turn Your Digital Photographs Into Personalized Jigsaw Puzzles - A Great Christmas Gift Idea!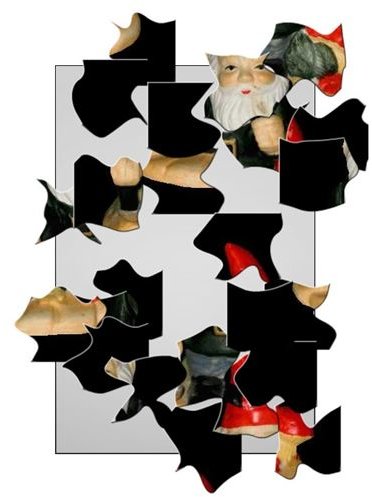 When I started my online research on personalized jigsaw puzzles, I didn't even dream of discovering such a variety of sources. It is amazing how something that sounds so complicated for the average Internet user can be made so incredibly easy by people who are willing to share their knowledge and experience with other people. It proves the point that when you have the right tools, you can do anything, even if you are not an expert. From among the countless opportunities I came across, I've mentioned here just a few.
Flash-Gear Puzzle Maker
Flash-gear Photograph Puzzle Maker is a very simple tool for creating puzzles to solve online. All you have to do is:
Upload a picture from your computer (formats supported are jpeg, png, gif, and bmp)
Choose the cut and the size of the puzzle pieces from four options
Wait till the program generates the puzzle
Solve it
Among other shortcomings, this little program does not offer the facility to save the puzzle you have created on your local disk or put it on your website.
Example of a puzzle created with Flash-Gear Photograph Puzzle Maker:
Jigsaw Puzzle Creator
Jigsaw Puzzle Creator is software that helps you create your personalized jigsaw puzzles from your own photographs. It is not free, it costs $29.95, but you can download a shareware version. The easiest way for a beginner is to use the Project Wizard, which sees you through all the process. But even if you skip the wizard, the interface of the program is so user-friendly and intuitive that it's hard not to get it right. There are a few simple steps you have to follow:
upload the picture (you can upload as many as you like)
choose the number of pieces (you have six options ranging from less than 25 to more than 200)
give a name to the puzzle
upload another photo for the background (optional)
upload sound files for the background music and sound effects (formats supported are WAV, MIDI, WMA and MP3)
choose a skin
test the puzzle
build the .exe file
…and you're done!
Tip: Rotate the pieces by right-clicking them.
Example of a puzzle created with the Jigsaw Puzzle Creator software: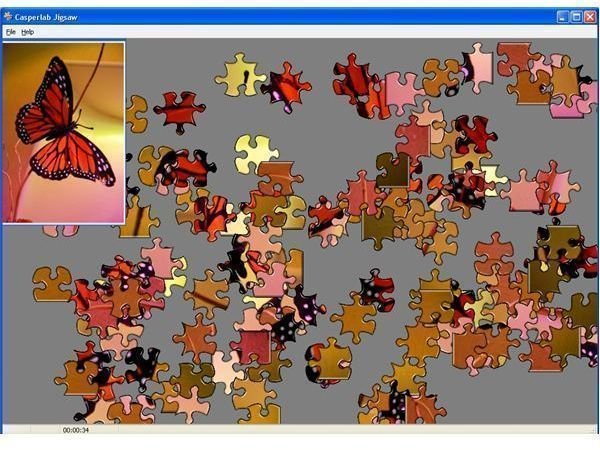 Screenshots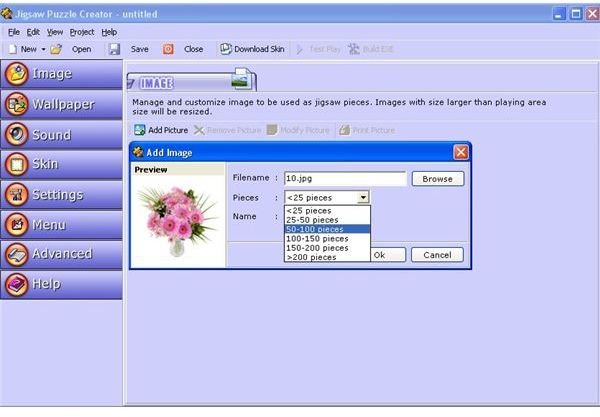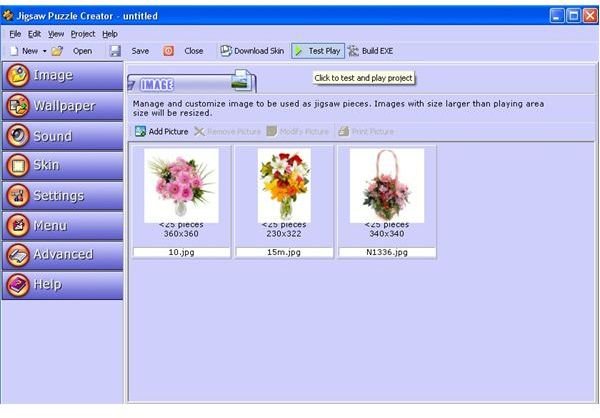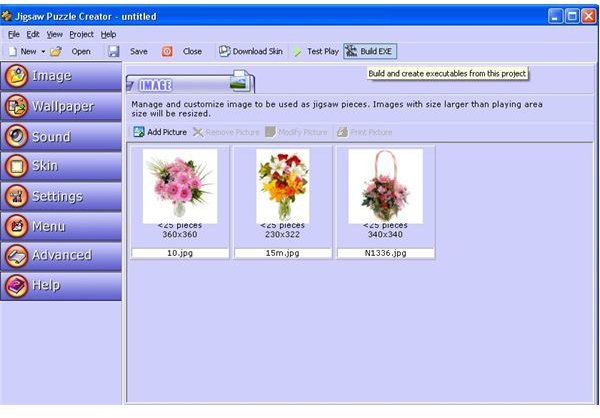 Jigsaw Puzzle Promo Creator
Jigsaw Puzzle Promo Creator is a free program you can use to create not only personalized jigsaw puzzles but also banners to promote them. It has a very intuitive, wizard-like interface that takes you through each step until you complete the process.
Screenshots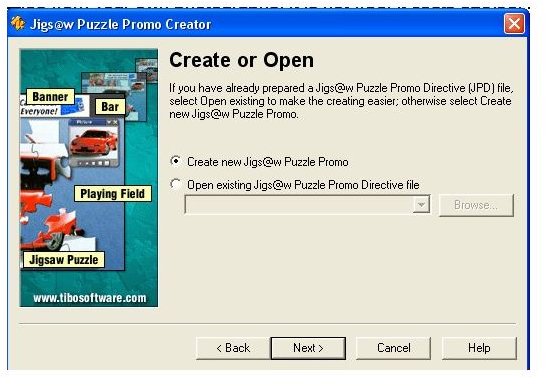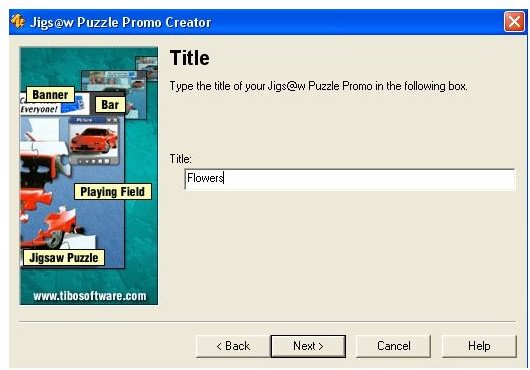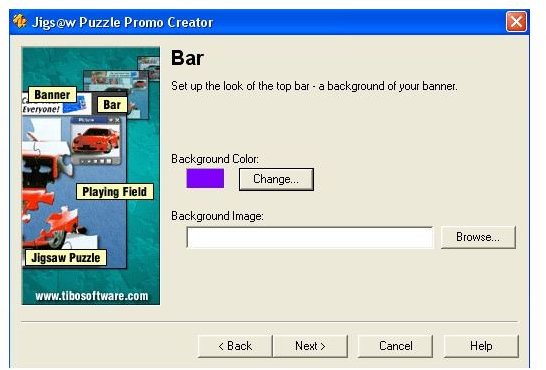 JIGZONE
Jigzone.com is a very professional website that has already built a name and a reputation. They offer not only a very large variety of puzzles grouped in several themes and categories, but also many other facilities for the puzzle lovers. If you register at Jigzone, you can:
have access to a very large gallery of puzzles
choose from a large variety of piece numbers and cuts
turn your own photos into puzzles
get the HTML code for any puzzle, including your personalized ones
send a puzzle postcard
compete with your friends by sharing the solve times with them
Here is an example of a page with personalized jigsaw puzzles created with JigZone:
Note: To view and solve the puzzles on JigZone you need to install Java.
Apart from being challenging and fun, personalized jigsaw puzzles can make great gifts for your friends and loved ones. After all, it is not something they get every day and the uniqueness of such an original gift will make them remember it for a long time.