Trash the Dress Photography: Tips, Techniques and Ideas for Trash the Dress Photo Shoots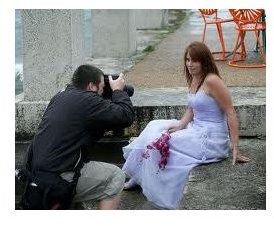 What is Trash the Dress?
Apparently started sometime back in 2001 by a Las Vegas photographer, the Trash the Dress trend has taken the wedding photography business by storm. The Trash the Dress idea is based upon the idea that a wedding dress, though likely the most expensive garment a women ever wears, is only worn once. Instead of keeping it in a closet, photographers sometimes encourage their wedding clients to use the dress in an additional photo shoot where they get the dress dirty, wet, muddy or even burned. The photo shoot offers brides a chance to have another set of amazing photos in their dress while also getting more use out of it. Many brides look at these photo shoots as an act of commitment – by ruining the dress, they are proclaiming their lifelong commitment to their new husband and showing that they will never need another wedding dress in their lifetime. The newlywed groom can also be a part of these types of shoots, wearing casual clothes or their tux from the wedding.
It's important to note that many brides still keep their dress after the Trash the Dress shoot. Many gowns can be dry-cleaned to near perfection even after the shoot. Many brides also choose to donate their dress after cleaning it, ensuring that the dress will be put to good use rather than put in storage.
Style Tips
The photos are often shot in a fashion photography style and feature dark, dismal locations and coloring. However, there are several fun ways to give these photos a fresh, colorful look as well. In either case, the photographer should interview the subject beforehand to determine the style and look they want for their photos.
Photographers working with a bride who wants a high fashion look to her shoot should remind her to think of the opposite of what's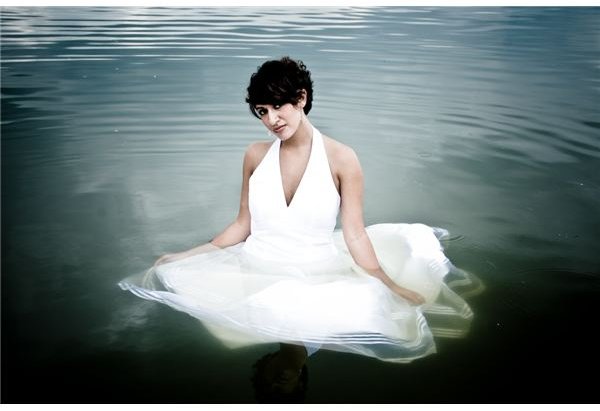 expected for a traditional portrait. In short, there's no need for cheesy smiles and perfect posture. The subject should try different poses, especially those which aren't ordinarily done for traditional shoots. Create angular shapes with the body and include unusual or exotic accessories within the photos. If you need some inspiration, look at a fashion magazine for some ideas.
Brides who don't necessarily want the serious, high-fashion look in their photos should just relax and have fun during their shoot. Go to a location marked by fun activities and have the client get involved, whether it's jumping on a trampoline or getting into a batting cage. These activities will keep a fun, carefree vibe going throughout the shoot, welcome the silly smiles and laughs which normally don't fit with high fashion photography.
Location Ideas
Once the style for the Trash the Dress photography shoot has been determined, photographers and clients should brainstorm about possible locations. Fashion photography shoots should focus on the harsher, dirtier locations. Scrap yards, mud, wooded areas, beaches, abandoned houses and railroad tracks can all be stark locations which really contrast with the beauty of a wedding gown. Many photographers will also try to shoot on a overcast or rainy day to enhance the contrast between a beautiful, bright, sunny wedding day photos.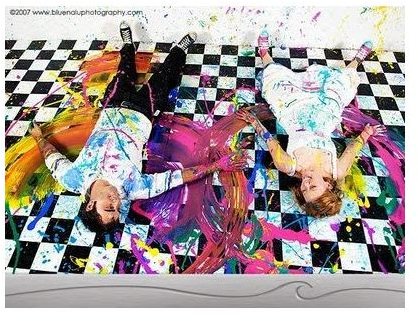 Trash the Dress shoots with a more carefree feeling can be shot in a number of locations. For the most part, it's fun to have the bride get involved with some kind of activity for these shoots, whether it's having a paintball gun fight, washing their car or gardening. Base your choices on the brides favorite activities. For example, a bride who loves sports might want to be scoring a touchdown in a muddy endzone or sliding into homeplate. Those who love crafts could be covered in glue, stickers, yarn and glitter while cutting out paper hearts for their new hubby.
Camera Techniques
One of the nice things about Trash the Dress photography shoots is that most shoots are done outdoors, allowing the natural light to become another element in the photo shoot. Unlike a traditional wedding shoot, Trash the Dress shoots can be done later at night to get interesting and mysterious shadows in the picture. As mentioned before, cloudy or stormy days can also add to the non-traditional feel of these portraits. Bright sun and blue skies are just as welcome however, especially if you're looking for colorful, fun photos.
If you are looking to do some interior shots as well, make sure you have the right lighting equipment. For studio shots, you'll need a backdrop as well as some fill lights and umbrellas. While most photographers go for an soft, even light in studio portraits, feel free to experiment with harsher or darker lighting with these photo shoots. Make sure to ask the bride for input along the way.
It's also helpful for Trash the Dress photographers to have great photo editing software as well. Many photographers like to play with the color and contrast in these photos to give them a more dramatic look.