About Sally Mann: Biography & Photographs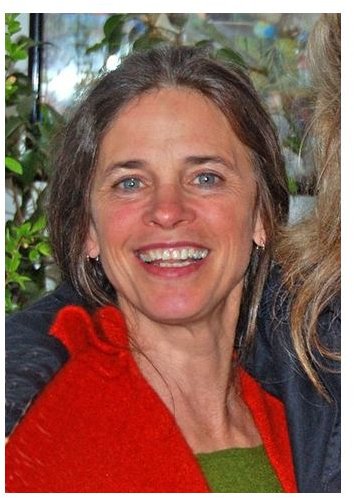 A biography of Sally Mann cannot be covered in a few words. She is an award-winning American photographer, wife and mother. While her work is, at times, controversial, Sally Mann photographs promote thought and discussion. They can be found in the permanent collections of many museums across the country.
Sally Turner Munger (known professionally as Sally Mann) was born on May 1, 1951 in Lexington, Virginia. She was the youngest of three children. Her father, a doctor, inspired Mann to take up photography; his old 5 by 7 camera led her to using mainly large format cameras in her work.
Image Credit: Boerner.net
Education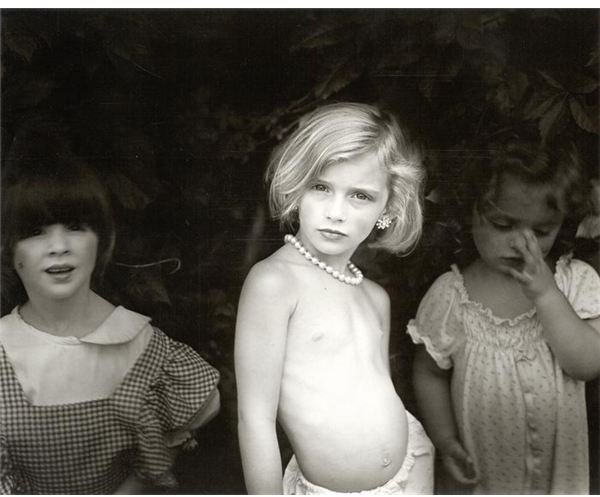 Sally Mann took her first photography class at The Putney School. She claims her main reason for taking that class was so she could have time alone with her boyfriend in the darkroom, according to one biography of Sally Mann. Obviously she did more than make out with her boyfriend because Mann's debut – a nude photo of a classmate – happened while she was at Putney.
After graduating from The Putney School in 1969, Mann attended both Bennington College and Friends World Collage. In 1974 and 1975 respectively she earned her B.A. and an M.F.A. in creative writing.
Image Credit: Sally Mann
Her Work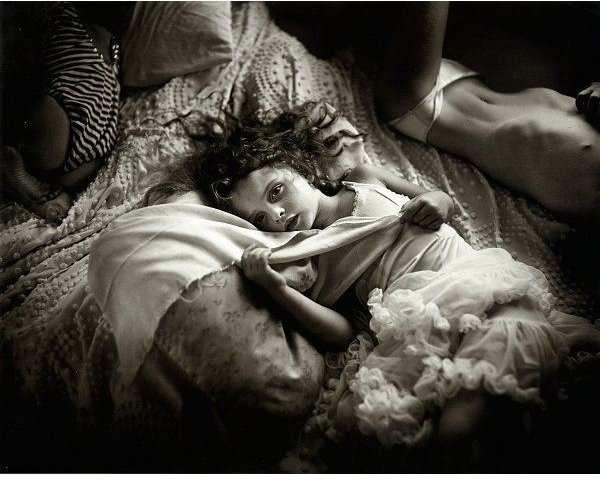 Mann's first solo exhibition was in 1977 and it featured surrealistic images of the construction of the new law library at Washington and Lee University where she had a job as a staff photographer. Those pictures were a part of her first book "Second Sight" which was published in 1984.
The next book was published in 1988 and it was called "At Twelve: Portraits of Young Women." In it she documented the confusing and emotional period all young women go through at that age. While it sparked some controversy, it was nowhere near as controversial as some of the pictures in her third and fourth books, "Immediate Family" (1992) and "Still Time" (1994). Those books included pictures of her children that were exhibited all across the country. Many of them showed typical scenes of childhood innocence but – in an attempt to show her children through the "natural eyes of a mother" – she included darker themes such as death, injury and sexuality. This juxtaposition of themes was viewed favorably by critics. For more on the controversies, watch the 1994 biography of Sally Mann called "Blood Ties."
The mid 1990s found Sally Mann photographing landscapes. Using the "wet plate" process from the nineteenth century and purposely damaged lenses, Mann's landscapes are reminiscent of historical photographs. Her fifth book "What Remains" (2003), a study of morality, decay and death includes photographs from Antietam, the site where the single bloodiest day of battle in all of American history occurred during the Civil war. It ends with a message of hope and love in the form of close-ups of her children. "What Remains" is also the title of a film biography of Sally Mann directed by Steve Cantor in 2008.
If you would like to read a full biography of Sally Mann or see more Sally Mann photographs, visit your local library.