Learn to Prepare Your Equipment for Truly Unique Wedding Photography!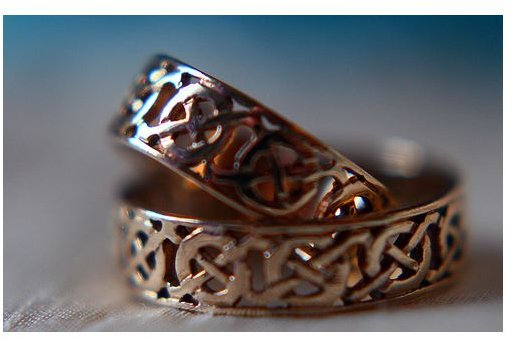 1. What is the Equipment Best Suited for Wedding Photography
It goes without saying that you should use an SLR (or a DSLR), with at least one each of a standard 50 mm/f 2.8, a wide angle lens (around 18mm) and a medium range (upto 200mm) telephoto lens. Add to that an external flash for getting bounce flash images and a sturdy tripod, and you're all set to go.
2. Know Your Equipment Well
This may not be such a unique wedding photography tip, none-the-less, its a very important one. Spend some time playing around with the camera, lens and flash that you'll use for the wedding. If its a new or borrowed piece of equipment, this point becomes all the more critical. Equipment does have an uncanny knack of acting up during the most crucial moments, so be sure you know its functions inside out. No point fumbling around for the right buttons while the garlands have already been exchanged!
3. Have a Backup Ready
In continuation with the preceding point, always have a backup camera (or two) ready. Have spare batteries, memory cards (or film) and spare lenses ready. Pack in your charger and card reader too, just to be safe. A good starting point is to bring double the amount of spare batteries and memory cards than you feel would be necessary. You may also consider a USB hard drive if you plan to carry your laptop to the wedding.
4. Prepare a Lot: Equipment
Make sure your camera as well as the backups are in proper working condition. The lenses should be cleaned and in good order. The batteries should be fully charged, including all the spare ones. The memory cards should be formatted and checked for any errors. Next do an on-site survey and check for proper vantage points. Check out if you need any special gear, mounts, stool/tables, etc. for your work.
5. Prepare a lot: Workflow
A unique wedding photography skill most photographers ignore is to have their workflow organized. It really makes a huge difference. Keep charged batteries in a separate compartment in your camera bag/photo-vest, away from the one for discharged ones. Similarly keep your fresh memory cards in a separate pocket, say your right top pocket, and the filled cards in, say, your left bottom one. This helps you switch cards without committing errors and wasting precious time. Ask your assistant to immediately take a backup of the photos as soon as a card is filled, in a portable hard drive. Again at the end of the day, consider burning all photos onto DVDs and post/courier them to your studio/residence, just to ensure the images are safe even if the card gets corrupted/lost/stolen.
6. Prepare a lot: Wedding Functions
Each wedding is unique in its own way. A unique wedding photography skill worth possessing is to get to know the people whose wedding you're covering. Meet their family members - I would suggest visiting the family a day or two in advance and getting to know the important people - the parents of the bride and groom, their senior family members, that important aunt or uncle from overseas, or even their family pet. Make sure you cover them adequately at the wedding. Get to know the sequence of events in the ceremonies. Often a particular family member might have a special role to play in the ceremonies, which might be only a few seconds long, but wouldn't go well if you missed it. Learn the nuances and nitty-gritties of the ceremonies so you can focus on whats truly important and get memorable photos.
7. Get the Exposure Right
As a wedding photographer, you really must not have ill-lit photographs as the final result. There's not point making excuses that the wedding hall was too dark or the sun was too bright. Go to the venue (or venues, if there are multiple functions planned) and take practice shots. It would be great if you could note down exposure information for each location, under the lighting conditions that would exist on the D-day.
8. Blur the Background
One of my favorite tips for unique wedding photography is to bring the people or subject in focus by blurring the background. This can be done by setting the camera aperture as open as possible and using the zoom, for good measure.This 'bokeh' effect adds magic by removing background clutter and focusing sharply on your subject.
Photo Credit: apdk
9. Avoid Motion Blur
Often while shooting an action scene indoors, one finds the photos turn our blurred. This is due to having a slow shutter speed to compensate for the lesser light. A better idea would be to crank up ISO to around 400, and use as open an aperture where possible, while keeping the shutter speed fairly high. Generally, anything below 1/60 in an indoor shot would raise the possibility of motion blur. Shutter speed also depends on the amount of zoom. A general rule-of-the-thumb is to always use a shutter speed faster than the focal length used, i.e. if your lens is 200mm, use a shutter speed 1/200 or faster. And dont forget the tripod if its feasible to use it.
10. Shoot the Action
That means the activity apart from the bride and the groom. Take shots of the guests and family members attending the function, the beautiful ladies of the house, and the children. Kids running around, playing and in their own world make for fantastic subjects. Take candid shots of the bride blushing or shedding a tear, the emotions of the parents, siblings or close friends.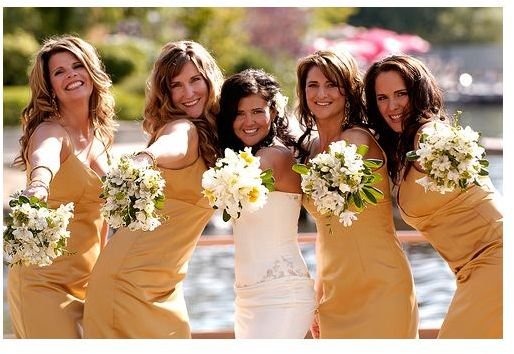 Photo Credit: SimonShaw
11. Take Multiple Shots
Many-a-times, the subject is not always in the best pose for the shot. An unaware subject may be caught in a not-so-flattering position, with his eyes closed or mouth open or head or body in an awkward position. Taking multiple shots ensures there will be photos of the same scene where such incidents are not captured.
12. Use Black and White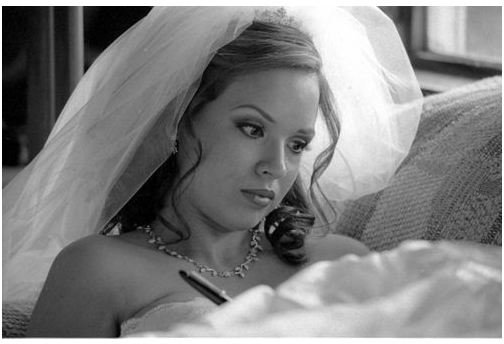 Color is at times very distracting while black and white can be extremely aesthetic. You can choose to shoot B/W if you camera gives you the option, so shoot color and convert to B/W on your computer. Its a unique wedding photography tip guaranteed to give you amazing results!
Photo Credit: Chadmiller
13. The Right Use of Flash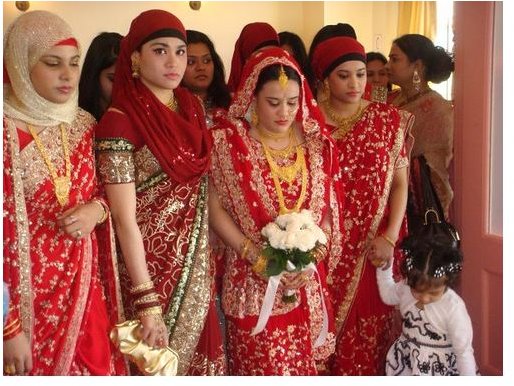 Its often said that the best use of flash is when one cannot make out that it was used! A unique photography skill worth its weight in gold is the correct use of flash. With a pop-up flash or a regular flash pointed straight at the subject, it becomes all too obvious the flash was used. The only way to avoid the bright white light in your photos and give them a natural color is to bounce the flash off a ceiling. Just make sure your flash can be pointed upwards. Choose the angle to bounce your flash off depending on how close to the subject you are and the color, texture and height of the ceiling.
Photo Credit: Altair the great
14. Capture the Detail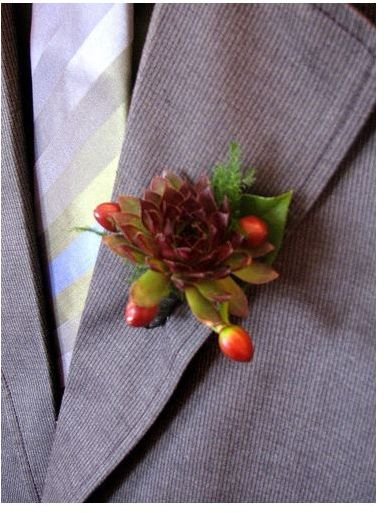 Make sure you capture the small details which add magic and value to your photographs. These would include the wedding ring, bouquets, floral arrangements, the bride's jewelery,etc. Certain key shots are expected in a wedding so make sure you dont miss those. They include individual profiles of the bride and groom, with a special focus on their wedding dress/suits, and highlighting any special work/embroidery on it. Take portraits of the bride and groom with their parents and close family members. Candid shots of the preparations being made the morning of the wedding, and the family members getting ready also make for memorable photos.
Photo Credit: hortulus
15. Get the Couple Shots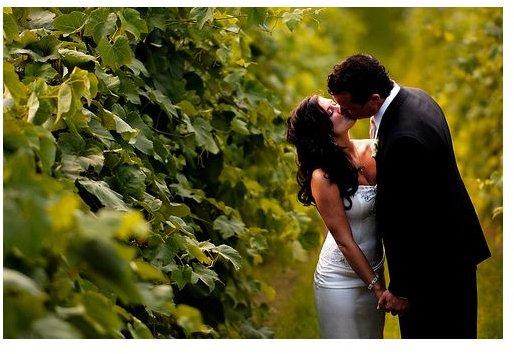 The best time to get the 'Couple' shots is immediately after the ceremony. That's when the rest of the guests are busy with the food and the couple would have a few moments of relief from the hectic day. Courteously ask them for permission and take them away from the crowd, to a nice, relaxed place. Guide the couple towards striking the pose that you need, and make it fun while doing so.
Photo Credit: SimonShaw