Early British Street Photography: A Century Before Google Earth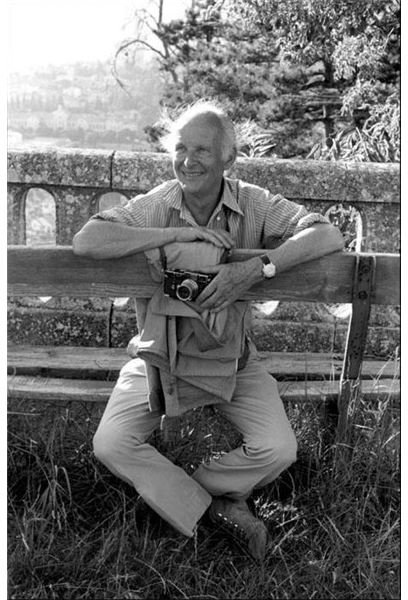 What is Street Photography?
Street photography is at its best when it captures single human moments, such as a moment of decision about something as mundane as making a purchase from a street vendor or determining whether it is possible to cross before the light changes. It gives its audience a realistic experience of lifestyles and daily routines that they may otherwise be unfamiliar with.
First Photos
A century before Google Street View, street photography was already taking place in Britain. Early British street photography started taking place in the late 1880s, when carrying a camera became a much more convenient process. The anonymity of a small camera became essential in moving past any unnatural behavior of people aware they were being photographed. Capturing the world in its actual state of movement and transformation, early British street photography was ready, as famous French photographer Henri Cartier-Bresson put it, to "trap life."
1890s
Starting in 1890, street photography emerged and went from being a curiosity to an art form in itself. With the advent of 35mm rangefinder cameras, such as the Leica used by Cartier-Bresson, street photography took off. Even in 2010 there are street photographers who insist on using film cameras for their work, saying that the thrill of finding out what was captured during the darkroom process makes the works more meaningful.
Early Photos - Where to Find Them?
Thousands of examples of early street photography can be found on the website of the English Heritage Organization's National Monuments Record. Examples of early British street photography found there includes such things as a 1912 horse omnibus outside a row of advertising-bedecked shops in London, or children by the lake in Battersea Park with their parents.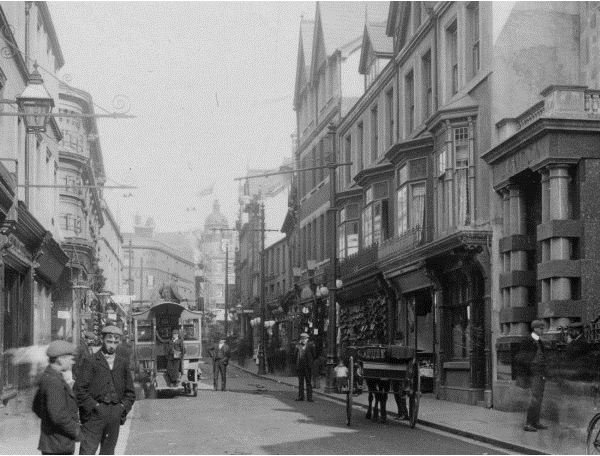 Pioneers
While it is difficult to come up with a particular British photographer who might be considered to epitomize early British street photography style, there are a number of photographers who were doing street photography before the term was even invented. Edwin O. Catford, for example, was an enthusiastic photographer of buses and trams on the streets of Edinburgh. He was actually the head of corporation transport for Edinburgh Corporation and took a keen interest in recording the company's various vehicles, inadvertently adding to the collection of early British street photography.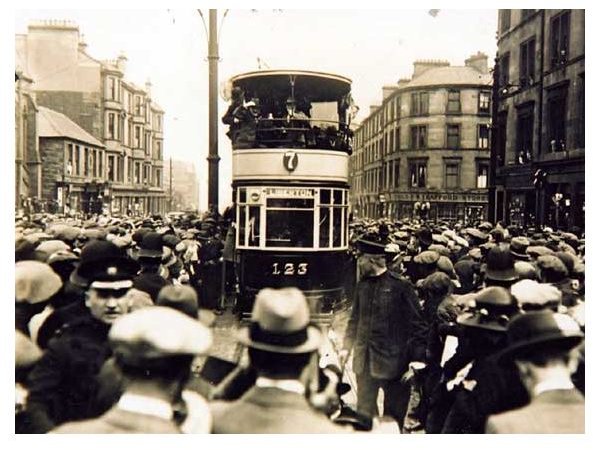 Mid-20th Century
John Gay was a German who moved to London and worked as a commercial photographer before World War II. Later on, he became well known partly for photographs he took of people on holiday in Blackpool in 1949. Some 40,000 of his photographs can be found on the National Monuments Record.
Early British street photography influenced later British photographers like Roger Mayne, who became famous for photographs of street life in Southam Street in what is now Notting Hill in the late 1950s. His collection of these photos is now held in the Victoria and Albert Museum in London.
Street Photography Today
Today's street photography is captured by everything from camera phones to digital SLR cameras. Perhaps the main lesson taught by early British street photography is that the everyday transitions that take place on streets and sidewalks are never-to-be-repeated scenes, and that some of them, by whatever combination of timing and light, are works of art as well.