How Do I Get My Photos Seen on Flickr? Can I Get My Photos in the Flickr Explore Pages?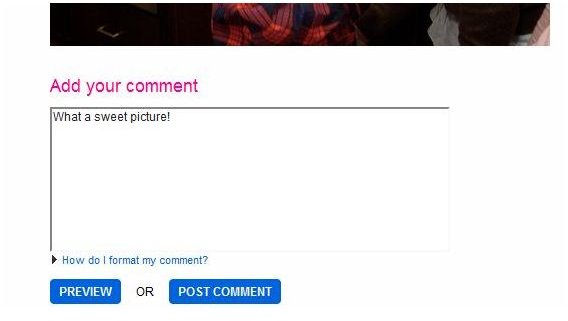 Overview
You may be wondering how your photos can land on Flickr's Explore page, which display different photos daily. Perhaps you simply want to know the answer to the question, "How do i get my photos seen on Flickr?" With the sheer volume of pictures uploaded every day, this can seem like an unattainable goal. While it may not be a cake walk, there are steps you can take and habits to assume that can help get your photos in front of more pairs of eyes.
Creative Commons
One way to get your photos seen on Flickr is by offering some of your work through the Creative Commons license. With this license, you still retain the copyright and ownership of your photos, but users can download and copy them for specified types of usage. Many users will make use of these photos on websites, all of which will have links back to your Flickr page. In addition, users who enjoy your Creative Commons photos are likely to come back to your page and contact you when they need more images.
Join the Community
As Flickr has an overabundance of members, so does it have a vast community that can actually help you get your photos seen. There are many ways to network with other photographers on Flickr. For instance, you can find friends or join groups. Doing so connects you with like-minded people who can challenge you, motivate you and give you tips on what has worked - and what has not - for them.
Once you have connected with other members, leave comments on some of their photos. This practice is typically reciprocated. Likewise, take some time to look at photos of members with whom you are not acquainted. When a shot catches your eye, leave a warm comment, favorite it or both. Kindness begets kindness and you will cultivate a network of photographers with mutual appreciation for one another. When your newfound friends comment on and favorite your photos, their fans and friends can access your photos as well.
Use Tags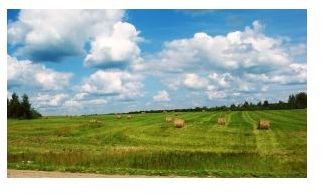 Be sure to label your photos with comprehensive and relevant tags. Tags are keywords that help you and others find your photos. When you upload a photo, consider all of the different tags that are suitable for it. For example, this photo of a field could be tagged with the words field, grass, country, hay, farm, blue sky, clouds, and so on.
You can label each photo with up to 75 tags, so be creative and consider what potential customers or others whom you would like to see your photos might search.
Image credit: sxc.hu/leokrol
Alert Your Social Network
If you have accounts on Facebook, Twitter and other social networking sites, use them to get your photos seen on Flickr. You can connect your Flickr page with your Facebook page so that the images will be posted on Facebook immediately after you upload them onto Flickr. Likewise, you can select Twitter on the Add a Blog page on Flickr and authorize posting your photos to your Twitter account.
Always Be Professional
Finally, and perhaps most importantly, behave like the consummate professional that you are. Avoid spamming anyone with links to your Flickr page or commenting unabashedly on hundreds of random photos in the hopes of luring others to your page. Shoot, edit and upload the best photos you can and you are sure to get your photos seen on Flickr.