Beach Wedding Photography Ideas, Tips & Techniques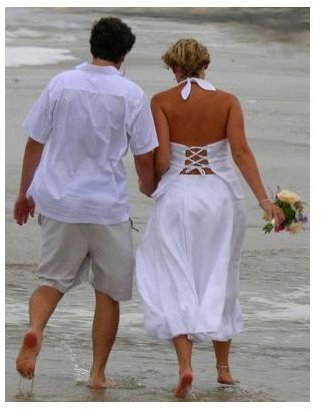 Beach Wedding Photography
Beach wedding photography is considered as one of the most beautiful photography types since its setting allows the photographer to be more creative and inventive. However, beach wedding photography is no easy task to master, given that photographers don't usually get the opportunity to go to a beach and perfect the techniques for this type of photography. It really helps for any photographer to learn beach photography tips and techniques that can be utilized in capturing the best images of a wedding party. Here are some tips and techniques to remember in doing photography for a beach wedding.
Outdoor Setting
The photographer should be familiar in taking outdoor photos, particularly in sunny places. The lighting aspect in an outdoor environment like a beach is far different in any other environment particularly indoors. Usually, photographers have to stay in front of the sun and at an off-angle. Although the subjects would have to squint when facing the sun, the lighting quality of the photos would be impeccable. One popular and proven way of getting a nice shot of the newlyweds is to have them walk off together, with their hands together and their backs facing the cameras for that classic "happily ever after" shot. For a more romantic, silhouette image, the photographer has to take shots behind the sun to get black silhouettes of the newlyweds.
Take More Photos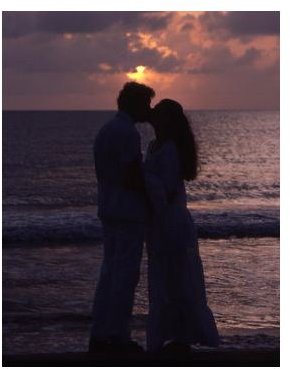 Shooting photos in a beach setting can be very tricky, so users have to shoot twice as many photos as they believe they will need. The lighting can be very tricky, so there are always instances when a photo which looks good in the preview display of the camera would not be as good when printed. It is recommended that photographers start shooting early and continue on taking photographs until the sun has set in.
Unique Shots
It is always fun to take action shots whenever at the beach, providing a unique and tongue-in-cheek touch to any wedding photo album. There are numerous ways to do so in a beach wedding party. Simply ask the newlyweds to run barefoot, or splash in the waters; these are just some of the proven and popular ideas for photographers to remember. Another good shot is to have the wedding entourage in front of the sun and behind the water, having the people block the rays of the sun and using flash to keep off the shadow from their faces, and putting some bouquets of flowers for more glamour.
Other Ideas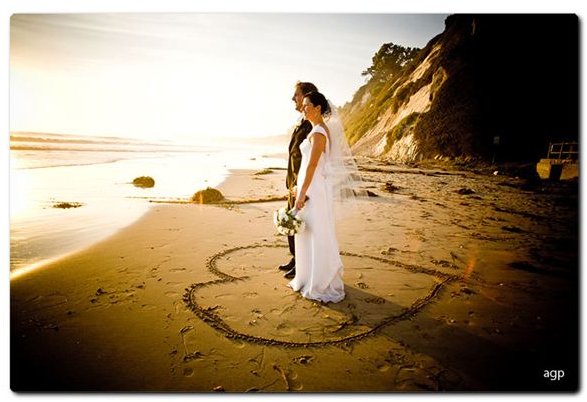 There are other popular shots for newlyweds such as the groom and bride inside a big heart that is drawn in the sand. Some petals can be scattered, with the initials or names of the newlyweds drawn inside the heart. Photographers should also look for outstanding shots in the wedding reception especially since most beaches provide a picturesque background. Other inspiring ideas are kids who run around the beach or grandparents interacting with the newlyweds. Indeed, there are lots of great moments in any beach wedding that can be captured by any discerning and imaginative photographer.
Image Credit: Alice Patterson Photography
Beach wedding photography can put your camera at risk of being damaged by sand, salt from the ocean, or by getting wet. Make sure to read our article series 4 Things Your Digital Camera Hates about Summer - Digital Camera Care to learn tips on how to prevent your camera from being damaged by these elements, as well as some advice on what to do if the worse does happen.