Alien Skin Software: The Best Photoshop Plugins for the Digital Darkroom by Alien Skin Software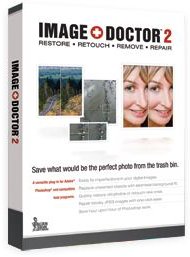 The best Photoshop plugins are the ones that can really make a difference to your photography, while also being able to offer you digital editing options that you will not find in the standard versions of Photoshop or Photoshop Elements. Alien Skin has a whole range of useful Photoshop add-ons, but the ones below are among the most popular and the most effective at what they set out to achieve. So, if you have reached the limits of Photoshop's options, or are looking for something to make your digital editing a little easier, see the selection of Alien Skin Software programs below.
Image Doctor 2
Sometimes the auto fix function on your image editor is just not going to cut it. Image Doctor 2 will heal rips, scratches and blemishes from old photos that you have scanned as jpegs. However, it is also designed to work on skin touchups to soften it in a picture, or to remove moles, tattoos, and scars. The Smart Fill tool will do its best to replace objects in a frame, while digital artifacts from low quality jpegs can also be fixed. Image Doctor 2 is available as a plug-in for Photoshop, Elements, and Corel PaintShop Photo Pro (formerly called Paint Shop Pro).
To learn more about this Alien Skin Software program, read our detailed Image Doctor 2 review.
Blow Up 2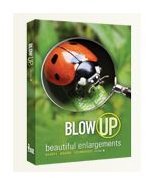 The purpose of Blow Up 2 is to give photographers the ability to create high quality enlargements of their digital images. Although you can perform this task with the full version of Photoshop, our tests showed that Blow Up 2 did it better. Edges were sharper and had more detail than an equivalent bicubic enlargement done with the standard Photoshop tool. It's not cheap, but it works on Photoshop and Photoshop Elements, and may be just what you are looking for if you are regularly enlarging images for print or clients.
Read our full review of Blow Up 2 for more information.
Snap Art 2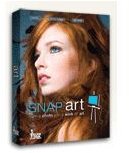 Want to get creative with your digital images? Then check out Snap Art 2 from Alien Skin Software. With this plug-in, you can instantly turn an ordinary looking image into a pencil sketch, pop art, a water color, pointilism, impressionism, and more. Special effects like these can take time and practice to get right, but the results are almost always better that what you would achieve in Photoshop. Snap Art 2 is also quicker at achieving these results, so if special effects are your specialty, then this is the best Photoshop plugins for the job.
Read our full review of Snap Art 2.
Bokeh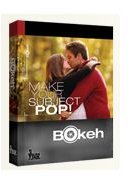 Achieving that perfect bokeh in-camera is not always as easy as it looks. However, Alien Skin Software's Bokeh has all the tools you need to get it just right on your computer. Bokeh will let you achieve that dreamy out of focus background in portraits, but it can also create tilt and shift effects, and target areas of your photo that you would like to remain sharp, while blurring the rest for you in a natural and eye-pleasing way. Our reviewer, Michelle McDonough, found Bokeh "extremely addictive", but noted that the $199 may be a little on the high side for casual users.
Want to learn more about this Alien Skin Software program? Check out our review of Bokeh.
Although price is a factor for all of these Alien Skin Software plug-ins, the effects that you can create undoubtedly make these some of the best Photoshop plugins that you can buy today. If you truly want to make your images stand out from the crowd, then these offerings from Alien Skin may be just the software you are looking for.