Elliott Erwitt: Looking at Famous Documentary Photographer Elliott Erwitt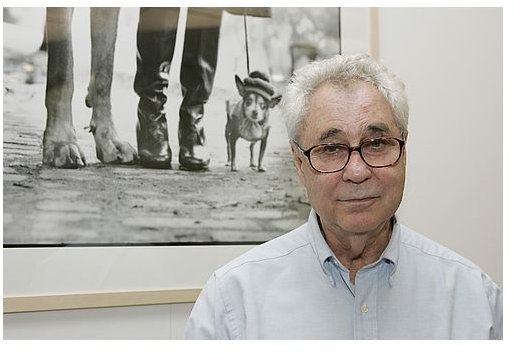 Overview
Elliot Erwitt is a photographer who dabbled into advertising and documentaries and is best known for his monochrome portraits of ironic and strange situations in everyday settings. His photos are admired for their lightheartedness.
Early Years
Elliott Erwitt was born of Russian lineage. Born in Paris, he spent his childhood in Italy. Erwitt's mother loved to draw and paint while his father was an architect by education. Due to the emerging anti-Semitism sentiments in Europe during the late '30s, his family decided to relocate to the US at the end of the decade.
Elliott Erwitt enrolled at the Los Angeles City College from 1942-1944 and took up photography. After graduating, he supported himself by photographing infants and wedding ceremonies. The hardworking Erwitt also took on odd jobs like working in a bakery. In 1948, he attended the New School for Social Research to study film. He then served as a photography assistant assigned to the US Army Signal Corps detailed in France and Germany.
Photography Career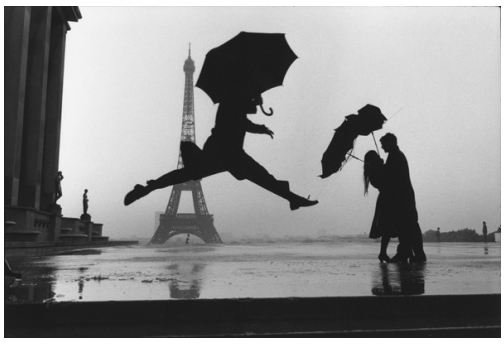 In 1950, just after returning to New York, Elliott Erwitt crossed paths with other great photographers: Robert Capa, Edward Steichen and Roy Stryker. Steichen then curated some of his works into the popular exhibit called "Family of Man" at the Museum of Modern Art in New York.
During that time, Elliott Erwitt also dabbled as a freelance photographer for various publications like Holiday, Life, Collier's and Look. He also was tapped as an associate and then a full-time member at Magnum in 1954. Through the years, Elliott Erwitt also took journalistic shots in various parts of the world. He was given commercial assignments for advertisements and promotional materials of top companies like KLM, Air France and Chase Manhattan Bank.
Kitchen Debate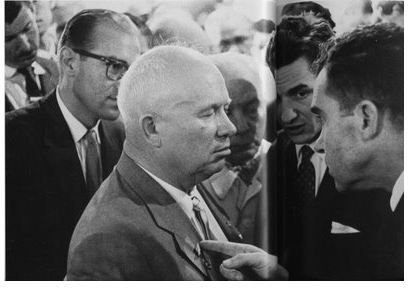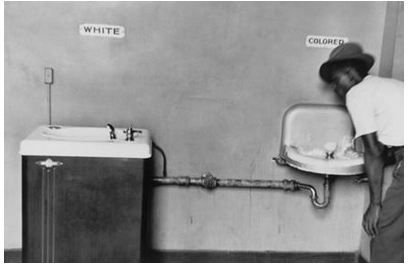 Elliott Erwitt's reputation first shot up when he took the photograph titled "Kitchen Debate". The photo showed Richard Nixon and Nikita Khruschev in a discussion in front of a refrigerator. The shot was taken during an exhibition held in Moscow.
However, his most popular shot is undoubtedly one which was taken during the Civil Rights era. The photo showed a couple of water fountains. The first and seemingly newer one was labeled white, while the other was older and labeled as colored. A man clad in black lingers around the older fountain but obviously looks towards the other fountain. The photograph is considered as a commentary to the civil injustice happening during the middle part of the century in the US.
Movies
Elliott Erwitt also dabbled in movies in the 1970s. He has a good list of feature films, documentaries and TV advertisements during that decade like "Red White and Bluegrass" in 1973 and the highly acclaimed "Glassmakers of Heart, Afghanistan" made in 1977.
Visit Elliott Erwitt's website for more photos and information.