Using Facebook for Photography Business: Tips on How to Use Facebook for Business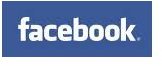 Facebook No-nos to Know
Facebook is one of the fastest growing social networking sites on the web. Many businesses have jumped on the band wagon by promoting their business via Facebook. So, using Facebook for your photography business seems like a no-brainer. But, you need to know how to properly use this tool before you go friending a ton of people and upset the Facebook gods.
Creating a Facebook Profile
First of all, if you haven't already done so, create a Facebook profile. Fill out as much information as you feel comfortable with, this is
how friends and family will find you. If you photograph by a different name, use that name or the name of your photography business.
Now, find your friends and family via the Suggestions tool on the right-hand side or the find a friend tool. Do not friend people that you do not know. This could get you banned from Facebook.
Updating Your Facebook Status
Regularly update your profile status with events, latest happenings or even your latest photograph. This is another way for people to get to know you. And, you can advertise for free your photographs and where you will be showing them.
Setting up a Facebook Fan Page
Next, set up a Facebook Fan Page for your photography. This can be done via Ads and Pages link on the left-hand side of the page under Edit My Profile. Simply follow the steps provided by Facebook.
You will have to choose a name for the page, and upload an icon for the page. The icon can be revolving. You could use your latest photograph for the icon, and then switch it out when you take a new one that you want to promote. The Facebook Fan Page should have everything on how to contact you and information about you and your photography.
Now, you need to become a fan of your own page via the Like tool, and then invite your friends and family to become fans as well. You can advertise your fan page by using the Suggest to Friends link on the left-hand side. Then pick the fans that you would like to invite. It would be best to invite all of your contacts.
Promoting Your Photography via Fan Pages
Once you have set up your fan page, you can promote it via your blog, website, etc. You may also buy a Facebook Ad to promote your fan page, but these can become expensive. You can now showcase your latest work, upload your photographs, advertise showings and even run special deals just for your Facebook fans. For example, you could run 10% off a certain print, and give your fans a special Facebook code to use when orderings. This will keep fans coming back.
If you shoot photographs for customers, create a gallery just for that customer so that they can see their work. Allow them to tag themselves and share their photographs with their friends and family. This will get your name out as well.
Facebook Groups
Another way to use Facebook to promote your photography is via groups. Facebook Groups are created by people with similar interests. You can create your own group, but a fan page is better suited to attracting new business. It may be better to join a pre-established Facebook photography group so that you can network with other photographers and be exposed to the members of these groups. Look for groups that have a large following before joining one.