Photographing Kansas: Tips on Taking Great Pictures of Kansas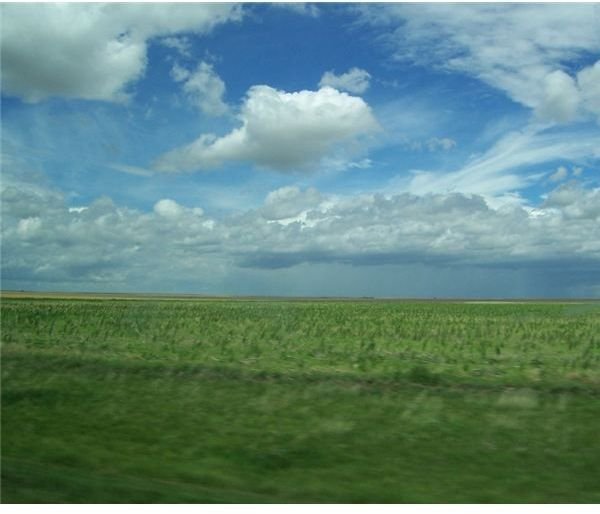 Taking Pictures of Kansas Historic Sites
One of the great things about photographing Kansas is that while the state sports several growing cities and towns, there are also plenty of areas where growth has been slow enough for someone to look around and notice that some great historic sites could be preserved. The result is that Kansas offers everything from modern architectural photography in Kansas City to history Old West photos.
When it comes to scenery, Kansas has a wide variety of photographic opportunities. The wide open spaces away from cities allows for stunning panoramic pictures as well as great shots that focus the foreground and then stretch to blurry infinity beyond, or vice versa. On top of that, Kansas provides one border of the Missouri River (or is it the other way around?).
Historic Sites in Kansas and National Parks
While Kansas doesn't have any traditional National Parks, like those available to for great photographs in Montana, it is home to several historic sites preserved and operated by the National Park Service. The most historic of these may be the Brown v Board of Education National Historic Site. Monroe Elementary School was the school that was sued over in the famous case that resulted in the unanimous historic Supreme Court decision ending segregation as a legal practice in the United States. The school was officially turned into a National Park by legislation in 1992. As it turns out, in addition to having historic significance, the building is also great example of large two-story schools from the mid-1900s.
Also part of the National Park System are parts of the California Trail, the Lewis & Clark Historic Trail, the Oregon Trail, and the Pony Express Trail. All of which provide fun, old-west type picture opportunities. The Tallgrass Prairie National Preserve is a tough sell as a great photography spot. Open prairie may be historically significant, but it makes for boring pictures. However, the Lower Fox Creek School is a great example of the old-style schoolhouse.
For a chance to get some pictures of the Old West, albeit in dedicated tourist style, Dodge City offers up numerous cowboy themed attractions, including the famous Boot Hill.
Pictures of Kanas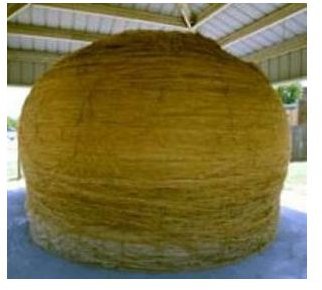 Kansas is famous – infamous to some – for its wide uninterrupted open spaces. Photographing the wide horizon is a must take shot in Kansas. A good digital photography tip is to take several overlapping shots of the horizon by rotating the camera head on top of a tripod. Stitching those shots together in a very impressive panoramic shot in Photoshop or other digital photography editing software is a snap.
If your tastes run toward photographing the oldest, longest, highest, and so on, you won't want to miss the World's Largest Ball of Twine in Cawker City, Kansas. Bring the tripod and set the timer to get action photos of yourself making the biggest twine ball even bigger. Visitors can add twine (but not string or rope) to the ball, or head over during the annual "Twine-a-Thon" and get pictures of others adding to the ball.
While not the biggest, the Cathedral On the Plains in Victoria Kansas makes an interesting and easy to capture photograph. The church is constructed of limestone and was built by parishioners in the surround area who each had to help bring in six wagon loads of limestone from the quarries.
Other Picture Locations? Cool places to take pictures in Utah.
Feeling adventurous? They don't call it Tornado Alley for nothing. Even if there isn't an actual tornado, there can be very ominous looking clouds that make for great pictures. Go panorama-style on a wall of dark clouds rolling in across the sky for some potentially great shots.
Kansas Animal Photography
The easiest way to get some shots of animals in Kansas is to stroll around the Kansas City Zoo. Of course, if you want something a little bit more "authentic" to the region, the Sandsage Bison Range is where the Buffalo actually do roam. Wild animals on the Kansas plains include pronghorn antelope, deer, elk, coyotes, eagles, and my personal favorite, prairie chickens. Don't forget to touch up on your zoo photography skills first!
Photography in Kansas City Area and Other Cities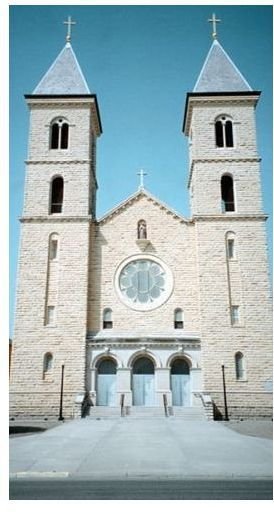 Like many larger cities east of the Mississippi River, Kansas City was once a major transportation hub. Kansas City once served as the starting point for several wagon trails. The railroads came later, and Kansas City's central location led it to become the major hub for the cattle industry. Fast forward to modern day and Kansas City boasts an attractive skyline and a population of almost 2 million, although that figure includes some residents across the state line in Missouri.
The result is tons of variety for architectural photography in Kansas City. Point your camera at the skyline for the traditional city shot, then head over and photograph Union Station. Along the way, you can find Art Deco buildings and some giant brick warehouses in varying states of restoration and original condition, sometimes on the same building!
Kansas City is also home to a Harley Davidson factory; however, photography is prohibited on the tour in the factory area. Pictures may only be taken in the tour center. Other photography opportunities around Kansas City and other cities include the Kansas City Royals Baseball Stadium, the University of Kansas in Lawrence, Kansas State University, and numerous memorials and tributes to major state figures like Dwight D. Eisenhower.
Of course, like anywhere, there are plenty of fun buildings, fountains, parks, and museums around Kansas, particularly in Wichita, Kansas City, and near the universities. Look around and you are sure to find some great places to take pictures in Kansas.