Portrait Sitting Ideas: How to Pose Your Subjects for a Photo Shoot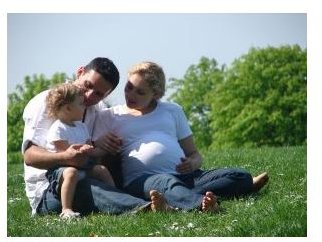 Portrait Basics
In many cases, portraits are taken by professional photographers and provide a look at the milestones in our life. Many parents take their children to sit for portraits throughout their young life. Later on, senior portraits and engagement photos mark other important events. When a child is born, many parents have a portrait taken with their new baby. Whatever the occasion, portraits tend to be an emotionally significant artifact in many people's lives.
Since portraits are often saved as keepsakes, you'll want to take the extra time to make sure your subjects look natural in the photos. Many portrait sitting ideas offer an excellent, relaxed pose that makes for a great shot. It's important to focus on three main elements when using sitting positions in portrait photography: the object on which the subjects are sitting, their posture and, if applicable, the composition of multiple subjects.
Where to Sit
Many portrait sitting ideas involve traditional seating, like a couch, chair or loveseat. Occasionally, a bench or stool are used to mix things up. These are great options for a studio setting. In most situations, a neutral-colored couch or chair should be used; this prevents the object taking away from the subjects. While large, comfy pillows are a nice touch, make sure they don't overpower your subjects. The chair or loveseat can be any size, but you won't want something that squishes your subjects in too tightly. Make sure there is enough room for everyone. A stool is a great option for a minimalistic sitting portrait, and it's easy to crop the photo so that the stool doesn't show at all.
On the other hand, more and more families and individuals are choosing to have their portraits taken outside of the studio for a more natural look. If your subjects prefer an outdoor setting, you can use natural objects for portrait sitting ideas. A rock or boulder is great as long as the subject can sit comfortably on it. Don't be afraid to have your subjects sit on the ground. With bright green grass, colorful fall leaves or a sandy beach underneath them, a subject can look more at home in nature and take a relaxed sitting pose.
Subject Posture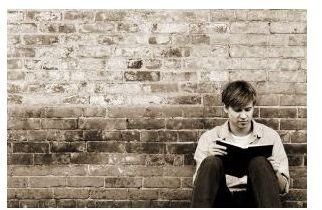 Portrait sitting ideas may be great in concept, but the resulting photo depends on the subject's posture. It can be difficult to get subjects to sit on an object or on the ground without looking too stiff. You don't want them to slouch, but it's important to retain a relaxed and comfortable look as well.
When it's time to take the photo, get your subject in the position you want. If sitting on a couch or bench, ask them to sit up straight with their shoulders relaxed. Their legs can be pointed slightly away from the camera; this makes it so they turn their head a few degrees to look at the camera rather than awkwardly staring at it straight on. Right before taking the photo, have the subject breathe out for a less tense look. It can also help them to get a more natural smile in their photo.
If the subject is sitting directly on the ground, have them rest their arms on their knees or rest their back on a nearby wall or other object. Having their legs crossed or straight out in front tends to look awkward, so make sure they are resting either slightly forward or backward before you take the shot.
Arranging Multiple Subjects
If you're working with a family of parents and children, it's easier to have everyone sit on the same object. This is because their different heights will automatically create different heights among the subjects heads. It's common to have a child under the age of three or four on someone's lap. This creates a feeling of closeness and helps to get the child in the right position when it's time to take the picture. Families should be seated closely together and preferably have physical connections through a child on someone's lap, a hand on a shoulder or legs touching.
If you have a group of subjects where their heights are all within a few inches of one another, it's best not to have everyone seated in the portrait. If you place everyone in a line on the couch, each subject's eye level will be nearly the same, creating a dull portrait with no levels. Instead, have one of two subjects stand behind the others. For these portrait sitting ideas, try to use stools so that the lower half of the standing subjects' bodies aren't missing in the photo. If everyone is sitting on the ground, have someone kneel behind or lean on another person's shoulders to create different levels.
Be Creative
Remember that when using portrait sitting ideas, you can still be creative. Not everyone has to be sitting, and a variety of objects can be used to fit the theme, whether it's a chair, rock, cement sidewalk or a kitchen counter. While studio portraits are classic, invite your subjects to try out different settings as well. Wherever you choose to do your portrait photo shoot, remind your subjects to have good posture and relax before each shot. If you really want them to look natural, let them decide what objects to sit on.