The Best Microstock Photographers Who will Inspire You - Yuri Arcurs, Laurin Rinder, Andres Rodriguez, and Pichugin Dmitry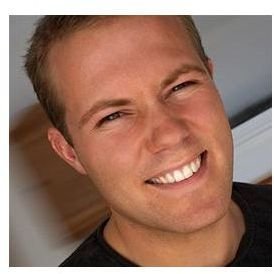 Microstock Photography
As the microstock industry has grown over the past decade, many photographers have come and gone. Some, the ones with a true gift for photography and the drive to succeed, have made names for themselves. One of the greatest benefits of being a stock photographer is the freedom to shoot almost any subject, and if it is shot well, it will make money. This means that nature photographers, landscape photographers, fashion photographers, or any other type of photographer, can be a part of this industry and succeed. Here are a list of a few of the industry's best! Trust me, they will inspire you!
Yuri Arcurs
Known as the world's top selling microstock photographer, Yuri Arcurs is "the" microstock superstar. He has a style all his own. Yuri runs a studio in Denmark where he not only does microstock, but also has an impressive list of clients including Elite Model Management, Time Magazine, MTV, Sony and Canon. He has also recently been named one of the most influential photographers of the decade according to PDN Magazine. He made waves a couple of years ago by showing the microstock community that he hit over 1000 sales in a single day on Shutterstock. Check out his portfolio on his website and be prepared to be awed. When you are done checking out his portfolio, you may also be interested in watching some of his video blogs.
Lauren Rinder
Another famous name in the microstock industry, not only because of his stunning photography but for his involvement in the community

on the Shutterstock message boards, is Lauren Rinder. This man is a master of his craft. He has been doing stock longer than most stock photographers have owned cameras (and trust me, that is not a shot at his age). Lauren gives photography teaching seminars and has co-written a book about being successful in the microstock industry. Besides doing stock photography, Lauren also has a collection of fine art photos and paintings which he showcases on his website, rinderart.com You can see a broader portfolio on his site as well.
Andres Rodriguez
With a smooth and vividly colourful style, it is no surprise that Andres Rodriguez is a microstock superstar. Andres is well known for his beautiful family portraiture and business oriented photography. Although still busy in the microstock world, Andres has left his website behind. He has not updated on a regular basis since 2007, but you can still see excellent examples of Andres work. His dramatic use of colour is most evident in the lifestyle, sports and outdoors sections of his portfolio. If you are interested in checking out some of his newer work, then I would suggest looking through his portfolio on Dreamstime where Andres has over 20,000 stock photos for sale.
Pichugin Dmitry
Most of the photographers I have talked about in this article focus mainly on photographing people, Pichugin Dmitry does not. Using some advanced Photoshop skills, Pichugin creates wildly vivid scenes with his main focus being in Africa and in shooting mountain lakes. Pichugin is relatively new to the microstock game in comparison, only starting with some of the major microstock companies in 2006, but that is not to say he is without any accomplishments. He was the Dreamstime featured photographer on two separate occasions. Check out his Dreamstime portfolio and you will see why!
This article is only the tip of the iceberg, there are hundreds, if not thousands, of amazing photographers selling their photos via microstock agencies. I hope you have found some photos that inspire you in your work!