How do You Send a Photo to a Phone from a Computer? Transfer Pictures to Your Cell Phone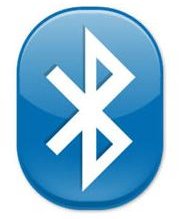 Why Transfer Photos to Your Phone?
Customizing your phone by changing your wallpaper is amusing especially if you have chosen it thoroughly from the images and photos available on the net or by using your own uploaded images taken from your digital cameras to your computer. You can also store your photos from your computer to your cell phone for easy showcase. To do this, you can use several options to send a photo to a phone from a computer. Available in the market are bluetooth, USB connections and sending your pictures using your e-mail.
Using USB Cable Cords
Specific brands of mobile units have specific type of USB cable cord. Before your computer can read your phone, software must be installed to your computer and most phones today have auto set-up once its USB is connected. If not, phone's software comes with the box once you buy a mobile phone.
Steps:
Connect the cord to your phone and attach it to your computer using the USB cord.
Open the program designed for your mobile phone,(i.e. Nokia PC suite, Sony Ericsson PC Suite) or you can go directly to "My Computer" and select your mobile phone.
Drag the pictures or copy the pictures you want to transfer. Just wait for the transfer to be finished, then you have the picture in your cell phone.
Using Bluetooth Device
Another option to send your photo to a cell phone from your computer is by using a Bluetooth device. Bluetooth is a device for short-range communication and it is used for wireless transfer of files such as audio, video or images. Bluetooth was designed to replace cable cords. New models of laptops have built in Bluetooth device and so do mobile units. While with the personal computers with no built-in Bluetooth device, portable Bluetooth devices are available in electronic shops. To transfer a photo from the computer to a phone, here are simple steps on how it is done.
Steps:
Turn on the Bluetooth device of your computer and your mobile phone. Click the Bluetooth icon (refer to the image) that will appear in your windows tray located in the lower right corner of your screen.
Click "Send File". A pop-up window will appear showing the available bluetooth devices located in the area. Click the icon of your mobile phone.
Browse the photo you want to send from your computer to your mobile phone. Click "Next" and a loading connection will begin.
An alert message will appear in your mobile phone asking if you will accept the incoming transfer.
Accept the connection. Wait for the loading to complete and you're done!
Using E-mails
With the evolution of technology, mobile phones are not just used for sending and receiving SMS and calls but now you can also send and receive e-mails. Sending a picture from a computer through e-mail is just the same as sending any e-mail with an attachment to another email account. However, there are specific email address for each mobile phone service provider. Just make a regular e-mail; attach the image; and send it to the following email address. Just substitute "receiver's-cellphonenumber" with an actual cell phone number.
To receive, open your email using your mobile phone, upload attachment and save.
Prior to sending the picture, be sure to resize the pictures to 640 pixels by 320 pixels or less using any available photo editing software. Also remember that the person you are sending the picture might be charged upon receiving the picture.