Digital Scrapbook Layout Ideas & Tips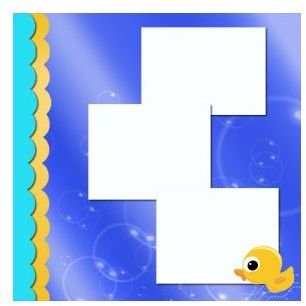 Creating Digital Scrapbook Pages
Creating layouts is where most of the fun lies in scrapbooking, and I really love to create my own from scratch. This tends to give you much more sense of pride and accomplishments than simply using a premade digital layout or kit. Here are just a few digital scrapbook layout ideas that anyone can try, with resources to get you started at the end.
Remember that the most common size for scrapbook paper is 12x12, so start your blank file at that size and you can build on your layout without fear of the proportions being ruined later by resizing.
When creating digital scrapbooks, remembering the triangle rule and your color scheme will help you create a great layout that is tied together nicely, and not so scattered that the focus (your photos) is lost.
Baby or First Year Scrapbook Layouts
These types of layouts are great projects for new mothers or as a gift to them. They celebrate the first days or year of a newborn's life, and can include many different layouts tied into one themed scrapbook. Typically, people tend to stick with pastel colors schemes and cutesy embellishments. But I have seen some really great layouts done with pops of bright color and a-typical embellishments (one friend used a celestial theme that worked very well.)
Great brushes or clip art to use for these layouts are bows, bubbles, building blocks, baby animals, bubble letters and numbers, and ribbons.
Child Birthday Layouts
Child birthdays are a source of dozens of photos and inspiration. I tend to like filling these layouts with the subject's favorite colors, shapes, and photos of the event. Then you can give one copy of the layout as a gift if you'd like, and keep one for yourself. These scrapbook layouts can quickly turn into full-fledged scrapbooks quite quickly, too!
The obvious choices for these layouts are candles, cake, presents, balloons, and confetti. These all work well, and can be found pretty easily.
Digital Scrapbook Layout Ideas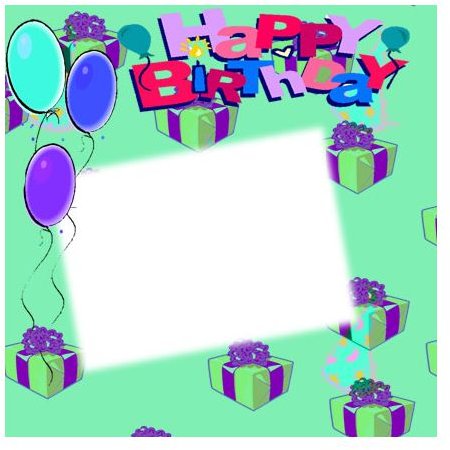 Teen Layouts
With social networking at a boom, digital scrapbooking is very trendy and hip to show others on the web how awesome your life is and share the joy with your friends or family members abroad. This means that teens are all over this trend, and are always looking for creative and unique layouts that scream of their personalities. Normally bright colors offset by brown or black are a good choice, as well as color palettes with starkly contrasting colors to complement each other.
You can use so many fun brushes, backgrounds, and embellishments for these pages. I love the use of distressed paper backgrounds with clip art that tells others what the subject loves. These can include makeup, clothing, stereos, iPods, Skelanimals, favorite show characters, and so on. The possibilities are immense with these types of layout! This also goes for teen birthday pages, as they tend to be a bit less cutesy than child birthday pages.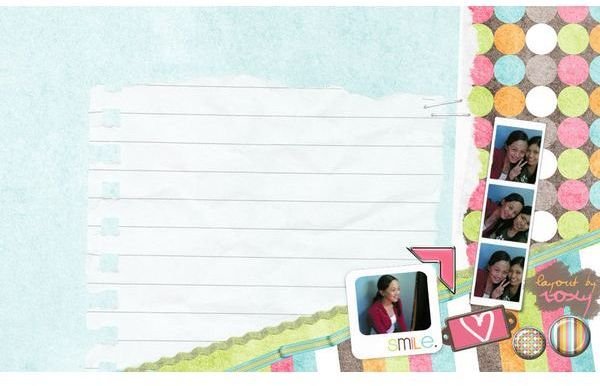 Romantic Layouts
I love doing these layouts as gifts for anniversaries to couples I know, or even to chronicle my own relationship with my other half. They are also fun to look at and revisit memorable moments such as "Our first kiss" or "when you burnt our dinner" and so on. Using a slightly different layout for each different event can get you a wonderfully unique and romantic digital scrapbook to give pretty quickly, and most will greatly appreciate the thoughtfulness put into it.
Romantic layouts work very well with deep, rich colors such as burgundy, navy, violet, and such. I like to keep the palette fairly monochromatic, using lighter and darker shades of the same color, with just one or two offset colors to bring it all together. Brushes and embellishments are generally sweet like flowers, satin, lace, wine glasses, and doves, but each couple has a different personality and might like different embellishments.
Party Layouts
Party layouts are fun to create, and each one can be very different from the other as the theme of the party changes. Welcome home parties tend to have bright and airy colors with banners and streamers and balloons, while Halloween parties tend to be dark and creepy. So when creating these scrapbook layouts, you will want to keep in mind what the party theme was.
I like patterned backgrounds with bats, skulls, balloons, party glasses, hearts, fireworks, or presents for these types of pages. Stencil brushes tend to work pretty well, as does funny clip art that you can find.
Party themed pages make fun gifts to anyone who was at the party, and can be admired for years!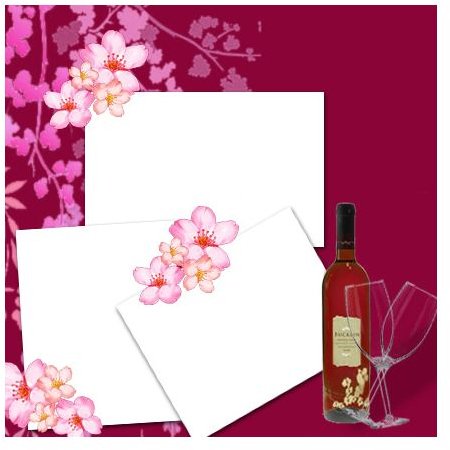 Finding Elements for Digital Scrapbook Layouts
One of the biggest challenges is finding elements for your digital scrapbook layouts, and this is the biggest reason people tend to default to using premade layouts and kits, or software that has them already installed. So here is a list of places you can go to find free backgrounds, embellishments, brushes, clipart, and more.
www.freedigitalscrapbooking.com
Really, the biggest step to take when creating digital scrapbook pages is getting started! Once you have taken that leap, ideas start coming from everywhere!
This post is part of the series: Digital Scrapbooking Tips
A series of articles to help beginners create digital scrapbooks and layouts from scratch using any graphic software of their choice.