Creative Homemade Photo Gifts for Valentine's Day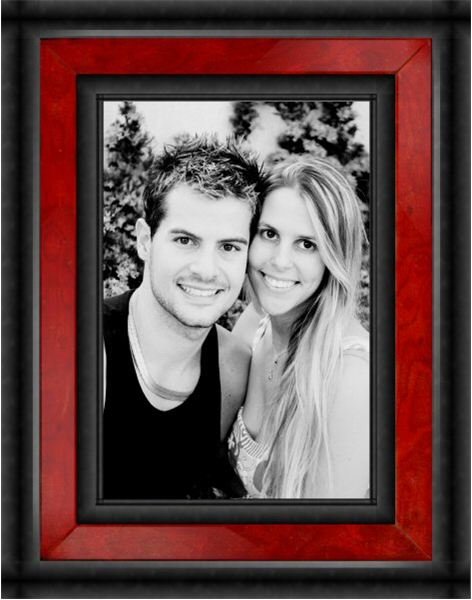 What You Need to Create Photo Gifts
Photos make the perfect gift for Valentine's Day. Whether you're an amateur photographer or a professional, you can easily create a creative and inexpensive photo gift that will please your sweetheart.
Begin by taking photos of your loved one, of yourself or of the two of you together. For best results, take the pictures outdoors or with a good light source. The task of taking the photos will be easiest and cheapest if you use a digital camera; however, a film camera will work just as well if you have a scanner. Download the photos to your computer or scan them at high resolution. You will need photo processing software to make these Valentine's Day gifts. You can get GIMP's open source photo editor for free.
Creative Photo Collage
Load your favorite photos of yourself and your sweetheart in an image processing software program. Select a photo or a detail from a photo using the software's selection tool. Create a new image that's 8 inches by 10 inches in PNG format. If PNG format isn't available, select the software's native file type, which in most cases saves all the photo information at high resolution. Copy the photo and paste it into the new image. Move it where you want it to be in the photo collage.
Select, copy and paste more photos into your collage. If necessary, you can create a new layer for each image you paste. This will enable you to move the photo elements around even after all the images have been pasted into the collage. Save the new image file at high resolution using a new file name to preserve your original digital photos or photo scans. Send it to your local photo processing store for printing rather than printing it at home. The image quality will be better and the photo will last longer. Place the collage in a frame before giving it as a gift for Valentine's Day.
Photo Valentine's Day Card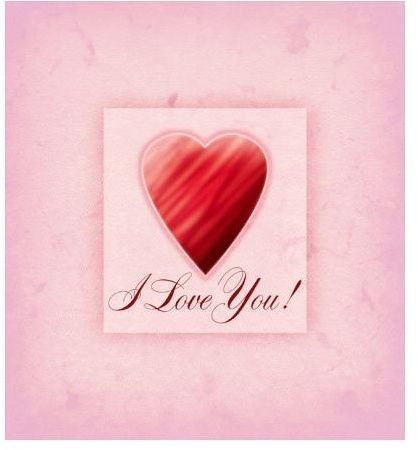 You can easily make a Valentine's Day card, either by hand or on your computer. Get some heavy 8 by 10 inch card stock in a color you like. For example, you can choose white, red or pink to match the colors of Valentine's Day.
To make the card on your computer, create an image that's 8 inches tall by 10 inches wide in your image processor. Divide the image in half with a vertical line at the center. Create the front of the card on the right side of the image. Write a message such as "Happy Valentine's Day," being sure to leave a space for a 3 by 5 inch photo. Create another 8 by 10 inch image file for the inside of the card. Type your personal message on the right side of the image. Print the first image on one side of the card stock. Then flip the card stock over and print the second image file on the reverse side.
Attach a printed 3 by 5 inch photo to the front of the card with acid-free adhesive. To create this Valentine's Day card by hand, simply fold the card stock in half lengthwise. Attach the photo to the front of the card and write your Valentine's Day greeting and personal message in brightly colored permanent marker.
Photos on a Personalized Gift
There are many companies that will put your photo on a gift such as a mug, T-shirt, puzzle, calendar or other personalized gift. Before you create your personalized photo gift, you should edit your photo.
Crop the photo to a 4 by 6 or 5 by 7 size in image processing software. Make sure that the image of yourself, your sweetheart or the two of you together is prominently featured within the finished photo. You can edit your photo in your own software; however some gift sites have image editing tools you can use for free. Select the photo gift you'd like to give on a website such as PhotoGifts.com, Snapfish.com or Shutterfly.com. Upload your photo to the site and use the site's tools to orient it properly.
References
"GIMP - The GNU Image Manipulation Program" GIMP.org