Creating a Stand-Out Online Profile Picture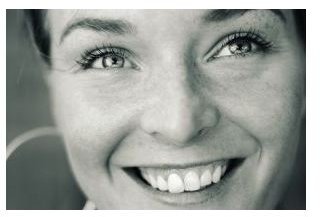 Intro to Avatars
Whether it's on Facebook, Twitter, or a dating website, internet users are asked to create avatars on a regular basis. In these examples, an avatar is simply the image or profile picture the user chooses to represent him or herself. If you really want to stand out when you make blog comments or list yourself on a dating site, it's important to have some creative ideas up your sleeve for the photo you will use.
For Using A New Picture…
In some cases, you may be able to use a digital photograph you already have on your computer. Choose a photo where you aren't surrounded by other people – the focus should be on you. The background should be fairly minimal and the lighting should be bright. If you don't want your face shown, check out Tip #3 for tips on alternative subjects you can use. A common mistake in with profile pictures or avatars is choosing a photo that does not translate well when seen in a small reproduction. Because a profile photo is appears so small to other users of a site, you may need to crop your photo down to make sure the focal point of your photo can be seen. A full head-to-toe shot may work for some sites (Facebook, for example), but if the photo is going to appear as a small square next to your comments (like on Twitter), failing to zoom in will make your photo appear as a blur.
For Taking A New Picture…
If you want to start from scratch with a new photo, think of how you'd like your online identity to be portrayed. Are you serious? Funny? Artistic? Family-oriented? Just plain weird? Use this opportunity to express yourself via photograph. The most expressive photos will be of your face. Make sure your face is well lit. You don't want to use a harsh flash, however. Either use a well-lit room or go outside. Try different angles for the photo, like a profile shot or a shot of you looking away from the camera.
Note that while it helps to think of some ideas beforehand, you still want your photo to look natural. You don't want to look too posed in your picture. No matter how cute it may look, an overly-posed photo can give off the impression that you may be a little too into yourself.
Tip #1: Minimal Background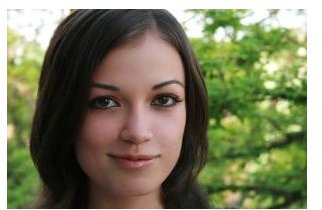 Since these photos are often displayed in a very small format, a busy background will be confusing to other viewers. When taking a photo, use a plain background. This highlights your features and puts you at the focus of the photo. If you really want people to notice you, use a bright color like lime green or orange as your background – it will easily stand out among the rest.
Tip #2:
Even if you have a great body that you work hard for and that many would envy, don't showcase it in your profile picture in a negative way. Excessive cleavage or overly sexual photos are something you'll want to avoid, as are the "let me flex in front of the mirror" shots. Not only does it attract the wrong kind of attention (and people), it also makes you seem immature and self-centered. Don't show too much skin and you'll be more likely to be taken seriously.
Tip #3: Hide Your Identity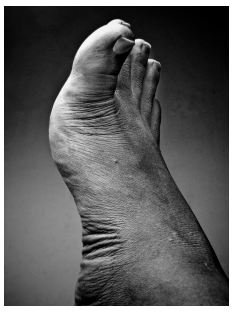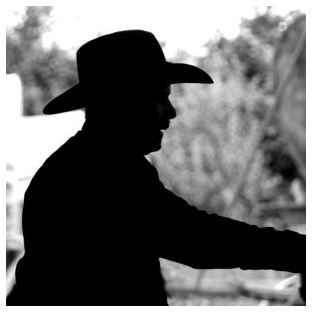 While using your face as the focal point is suggested, there are many reasons for an individual to wish to keep their identity secret by not showing their face in their avatar. This is completely understandable and should not be a hindrance to your creativity. Use this as an opportunity to showcase something else you like about yourself – your hands, your favorite tattoo, or your eyes, for example. Zoom in on these features and it can be just as expressive as a photo of your mug. Really feeling creative? Set up a timed shot with you standing in front of a bright light source – you can get a really interesting silhouette shot that won't reveal any of your distinct features but is still eye-catching.