Holiday Maternity Photography - Tips for Capturing Beautiful Christmas Pictures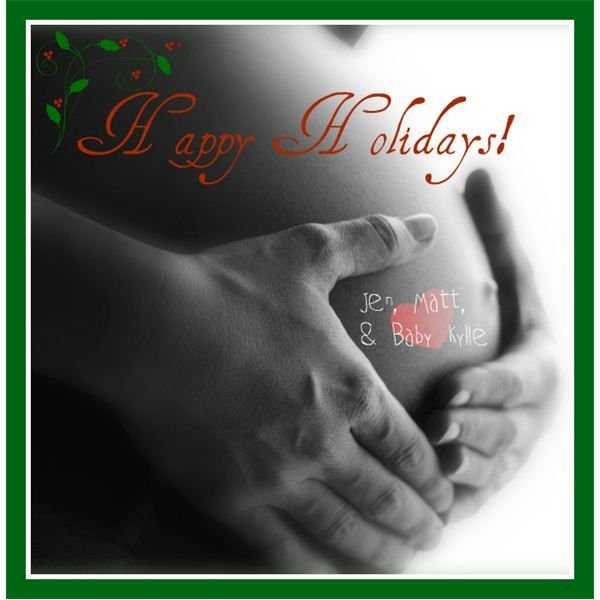 A great way to introduce your unborn baby to your loved ones and friends, as well as celebrate the holidays, is to have holiday maternity photos taken to give out as gifts. Before heading out for your holiday pictures, keep these photography tips in mind.
1. Keep Close
The holidays are all about closeness and loved ones. For traditional family photographs, stay close to your loved one during the photo shoot. This way, your family is always in the center of each photograph. Another cute holiday maternity pose is if the mom of the baby kneels, and the dad, wearing a Santa Claus hat, kisses her belly with a snowy background.
2. Think Outside of the Box
There are many unique poses you and your loved one can do that reflect the holidays, as well flaunt your most special holiday gift, your baby! For example, have the mother of the baby paint a present on her baby bump with skin-safe paint. Lean in close to each other and both rest your hands on the belly, as if you're embracing the present. You can also use baby blocks in the picture and spell out the baby's name. Have the mommy-to-be lay on her side, and with the baby's name spelled out in the blocks, have her hold them vertically or horizontally next to her belly. Another cute pose is if both of the parents make heart shapes out of their hands by touching their fingers and thumbs, and placing the hearts over the belly. Or, have your photos taken outside and use the snow, light, shadows and beautiful landscapes to your advantage.
3. Less is More
You don't have to make the picture completely holiday or maternity centered. A simple family picture with a holiday-type background (a Christmas tree, lights, red or green) will do just fine. Distractions like props or eccentric outfits may take away from the simplicity of the image, so wear basic clothing like a nice solid-colored top and dress pants.
4. Highlighting Features
The great thing about photography is that it can be edited to your liking. If you love how a picture turned out, but you feel like something was missing, you can highlight certain features on the image. You can also have a color change into black and white, and use holiday colors and related effects to highlight the image.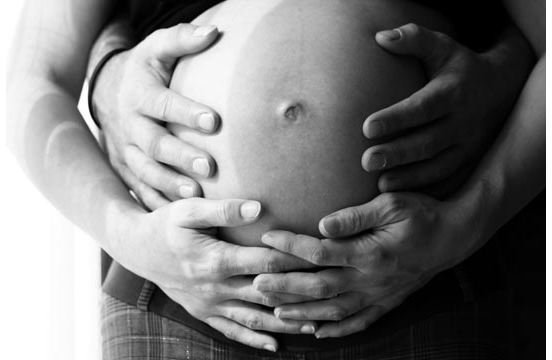 5. Think Candid
Sometimes, the most beautiful and memorable images are taken without you being prepared for them. Just cuddle with your loved one, share some laughs, and have the photographer take numerous images while you change positions and embrace each other and your unborn child.
Remember to bring things like a hair brush, make-up, and a change of clothes just in case. Also consider having a manicure done before the photo shoot if your hands may be included as part of the focus of some photographs. You can even bring some of the baby's future possessions like shoes or a 'baby's first Christmas' tree ornament with you so that you can use them during the photo shoot.