Top 5 Digital Scrapbooking Applications - Create Scrapbooks with Your Digital Photos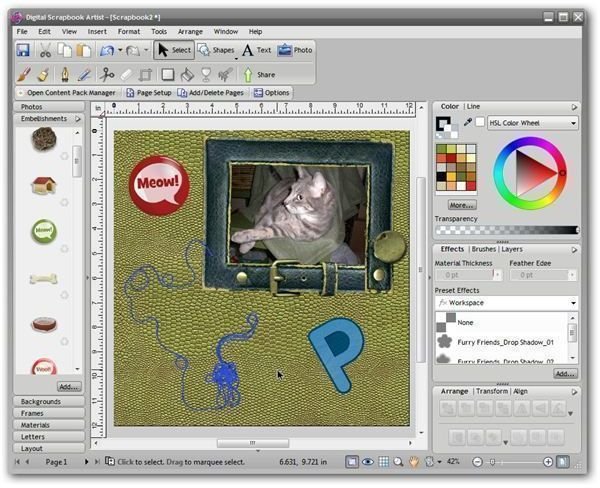 Digital Scrapbook Artist (5 out of 5)
Although it may not contain all of the bonus multimedia effects found in some of the other products on this list, Serif's Digital Scrapbook Artist is an extremely easy-to-use application that does an excellent job of mimicking traditional scrapbook creation.
In addition to all of the extras that come with the software package, Serif releases bonus free content on a regular basis that users can download through the DaisyTrail.com website. For more information, check out Bright Hub's full review of Digital Scrapbook Artist.
My Memories Suite (5 out of 5)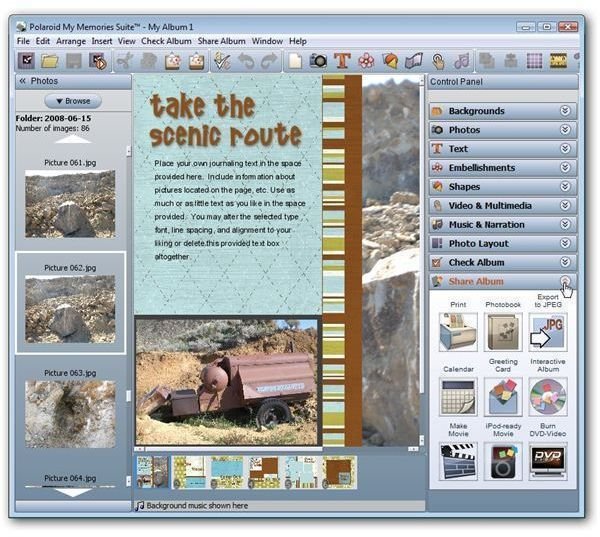 Polaroid's My Memories Suite includes a full array of tools that let you create digital scrapbooks containing photos, videos, music, and narration. Along with being very easy to navigate, the software provides integrated instructions that walk you through how to do any task as you're performing it.
The application also supports a number of export formats. When sharing your scrapbook, you can choose among standard methods such as creating a PDF file or you can take advantage of the software's more advanced features and transform your creation into an iPod-ready movie.
Read our review of My Memories Suite for more details concerning the software's capabilities.
MemoryMixer (4 out of 5)
MemoryMixer is another digital scrapbooking application designed with traditional scrapbookers in mind with its wide collection of embellishments and templates. Like My Memories Suite, the software also supports videos, music, and narration – making it easy to turn your scrapbook creation into a home movie.
MemoryMixer also provides "locking" functionality that lets you protect your work while still sharing it with whatever audience you choose. If you're new to digital scrapbooking and aren't quite ready to design your creations from scratch, you can use the software's automated options to instantly create a scrapbook from your designated set of photos.
Scrapbook Factory Deluxe (4 out of 5)
Due to its incredible collection of templates and embellishments, Scrapbook Factory Deluxe is a big favorite with digital scrapbookers – especially among novice and intermediate users. You can also use the software to create photo calendars and day planners as well as photo cubes, recipe cards, and many other items.
Digilabs My Photo Books (3 out of 5)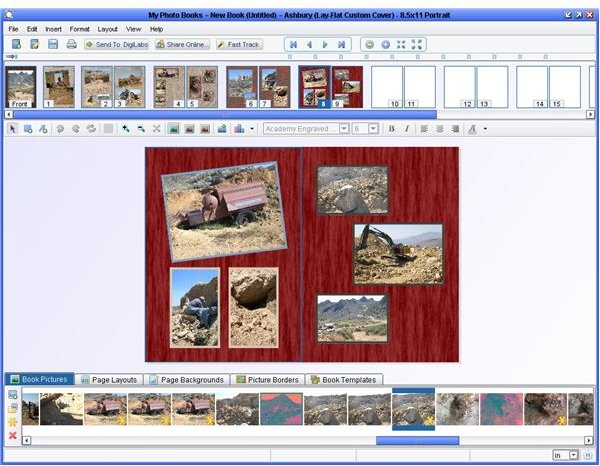 My Photo Books isn't a complete digital scrapbook solution like the other applications on this list, but it does offer an attractive advantage if your plan is to create a printable photo book. That is, if you use Digilabs as your printing service (or if you only want to share your creation online), the software is free.
Because My Photo Books is designed to create simpler, more elegant products, traditional scrapbookers may not be pleased with the lack of embellishments and designs. However, since the software is free, it's a great tool for beginning scrapbookers to use to experiment with layouts and basic designs.
You can find more information in Bright Hub's review of My Photo Books.