Learn How to Make a DIY Flash Clamp - DIY Photography Project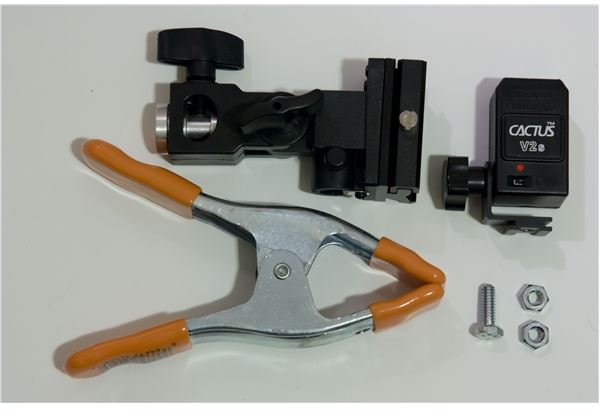 Introduction
If you've jumped onto the strobist train lately one of the next challenges you face is how you are going to support the flash. Although lighting/flash stands are one of the best ways to mount an off camera flash, it is not the only option. I'm going to show you a compact, versatile, and inexpensive way to take a basic hardware store clamp and turn it into a flash stand that you can use practically anywhere.
Equipment
One Spring Loaded Clamp - ~$5
1/4" Bolt - $.10
Two 1/4" Nuts - $.05
Accessory to mount flash (with standard tripod socket)
The first thing that you need is to get a standard spring clamp from your local hardware store. I chose a metal spring clamp for its sturdiness and the fact that it already had a hole in both the handle and the near the tip of the clamps. This hole was conveniently just large enough to fit a 1/4" bolt. If the spring clamp you chose doesn't already have a hole in it, you can drill one. Obviously a plastic clamp will be easier if this is the route you have to take. If you are reading this article, chances are you already have a way to trigger your off camera flash. This means you are likely to already have an accessory on which you can mount your flash, probably with a tripod socket. Here I have shown two examples: the mount on a cactus trigger and a basic umbrella mount. The mount on the cactus trigger may not be the best option (due to stability), but it will do the trick if you need to use it. I bought the umbrella mount seen in the picture off of DealExtreme for ~$15 with an umbrella. It is significantly sturdier and has an option for tilt.
Total Price: ~$5 (if you already have an flash mount)
~$20 (if buy an umbrella mount an umbrella!)
Construction of the Flash Clamp
If your chosen spring clamp doesn't have a hole already in it, the first thing you need to do is drill one just big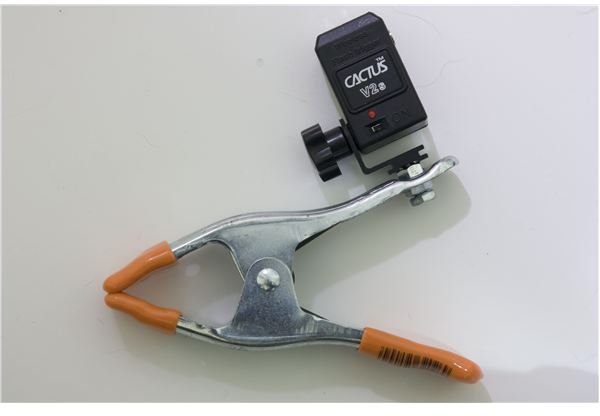 enough for the 1/4" bolt, where you want the flash to be mounted. Next you need to attach the bolt to the spring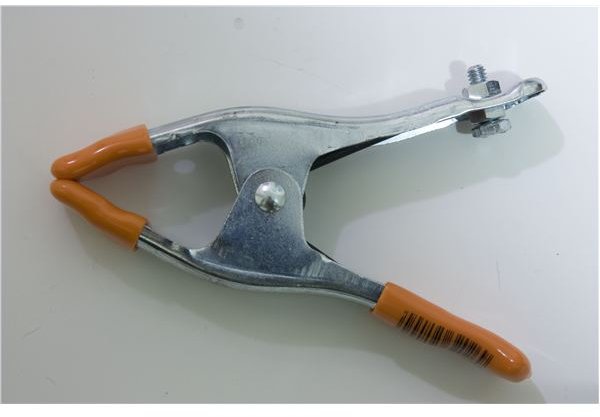 clamp. I used a nut on both sides of the spring clamp handle so that I didn't have too much bolt left over. The only thing left is to attach your preferred shoe mount accessory to the bolt and test out all the amazing places you can clamp your off camera flash! The possibilities are endless but I've attached a couple examples.
Conclusion
Using this quick, cheap, and easy DIY option you can take off camera flash virtually anywhere, without breaking the bank. The method I've shown here is by no means the only way of doing things. Feel free to experiment and share your experiences!