Cool Places In Utah To Take Pictures - Photography Tips & Tricks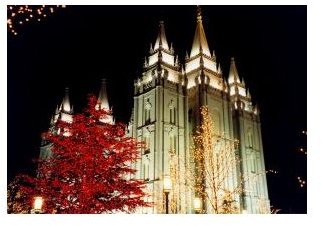 Fun Places in Utah to Take Pictures
Utah boasts five National Parks and several national monuments. Within the state, there are beautiful mountain vistas, endless rolling sand dunes, magnificent architecture, and miles of trails, lakes, and streams. If shots with a little more action are your thing, Utah is also home to world class skiing and mountain biking, and if that isn't enough action for you, head out to the salt flats where someone is testing just how fast one can go on land. So, get out of your home photography studio and find some of these cool pictures.
Cool Pictures Salt Lake City Utah
Salt Lake City is the capital city of Utah, as well as the world headquarters of the Latter Day Saints, more commonly known as Mormons. A plethora of interesting buildings are scattered across Salt Lake City. None is more photographed than the Salt Lake Temple. Salt Lake Temple provides tons of cool picture opportunities. It is a huge building so getting the whole thing into a photograph is the first challenge. However, it is also an intricately designed building with many smaller shots making for very cool pictures as well. For a really cool picture, check the Temple out at night. The tops of the spires are lit making for a very interesting picture and a very challenging composition.
Also around Salt Lake City are numerous other buildings that make for cool photos. Check out the complex from the 2002 Winter Olympics and get a shot of friends and family with the Olympic sign. Other interesting buildings that make for cool pictures include the City and County Building, the State Capitol Building, the public libraries (both the old one and the new one), and the University of Utah campus. There are too many parks and trails to mention.
Great Salt Lake
Great Salt Lake is the official name for the largest body of inland salt-water in North America. The lake is enormous which means there are opportunities for all kinds of cool pictures at this Utah landmark. Everything from sailboats, to wildlife, to sunset shots, and clouds reflecting in the water can be gotten here. With a bit more effort, check out Antelope Island State Park where the water is so salty, that floating is incredibly easy. Take some cool Utah pictures home of people taking advantage of the buoyancy to pose in crazy floating positions. The island itself makes for some pretty great shots if you keep your eyes open.
Cool Scenery in Utah National Parks
Utah is home to five national parks. The most famous is Arches National Park with its unbelievable stone arches. While unique pictures may be hard to come by here, cool ones are not. Pose a friend at the side of an arch pretending to try and knock it over. If you have a really flexible travel companion, place them in front of an arch doing a backbend to make an arch of their own. Less flexible subjects can bend forward and round their backs.
Other Utah National Parks are Zion National Park, Capitol Reef National Park, Canyonlands National Park, and Bryce Canyon National Park. As you might imagine, these parks are canyon and stone formation photographer's dream. The Subway in Zion National Park is a favorite picture for many. Also in Zion are The Narrows with 1,000 foot high canyon falls framing a 20 foot wide path. Needless to say, no shot can compare to what it is like to actually be there, but that doesn't mean you can't get some really cool pictures of them anyway. Meanwhile, Thor's Hammer sticking straight up in Bryce Canyon National Park is the perfect counterpart to your arches pictures.
More Cool Places In Utah for Photographs
Want to get a picture of a crazy looking rocket powered jet car? Head to the Bonnevile Salt Flats during speed trials. Most of them are open to the public.
Moab is one of the most famous mountain biking meccas on the planet. It is a stone's throw away from Arches National Park and on most sunny days, there are plenty of bikers doing plenty of crazy things. Catch one in the action for a really cool shot, or have a brave (or talented) friend do something cool. Just make sure the lens cover isn't on.
All the canyons that make up the southern part of Utah are reversed to the north, where the Rocky Mountains soar into the skies. In the winter, snow covered panoramas await at every turn. Head out early in the morning after an overnight snowstorm to catch skiers amidst billows of fresh powder. Then, take your expert skiing friends up and get some pictures of them plunging off of crazy jumps.
If you want to find some cool places to take pictures in Utah without getting out of your car, check out any one of the eight National Scenic Byways in Utah. Pull off at any of the well marked overlooks for stunning shots just waiting to be taken.
There is a cool picture waiting to be taken for just about any photographer in Utah. All you have to do is look for it.