Wedding Photography Guide to Camera Equipment & Accessories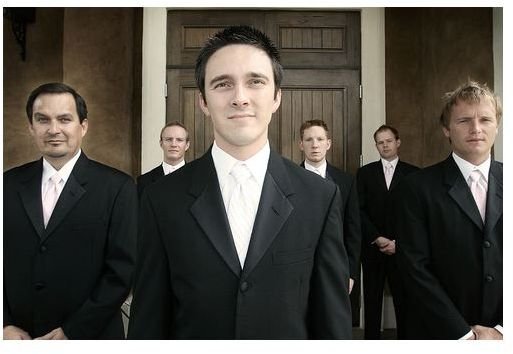 Introduction
If you have had a digital SLR camera for a while, chances are a family member or friend will ask you to come photograph their wedding. Before you immediately say yes, consider that a wedding is one of those once in a lifetime events that will be cherished forever. The memories you will capture that day will be priceless and you better be prepared mentally, physically, and with the right camera gear. Many of the items you might already have. Others, you may not and you should consider buying or renting for the day.
This list will be similar to the equipment guide to portrait photography since you will be shooting a lot of portraits. The other guide may come in handy for engagement shoots or for formal wedding pictures.
Photo by Jayray24
Camera for Wedding Photography
2 Digital SLR Camera Bodies - Having two bodies is good so that you can mount two different lenses at the same time (standard zoom and telephoto zoom) to cover the broadest focal length possible. Having two also gives you some redundancy in that if one camera dies for whatever reason (weddings have been known to cause equipment failures). Having a camera that has good high-ISO performance is good to look for as it will come in handy for low-light church and reception pictures.
Many Memories Cards (SD/CompactFlash) - Get several memory cards for your two cameras. Expect to shoot hundreds if not more than a thousand pictures, depending on the length and size of the wedding and reception. Throughout the day, periodically switch cards to avoid filling up at a crucial moment and to spread the pictures around to reduce the potential loss of images if one card decides to go bad for whatever reason.
Lenses for Wedding Photography
The important lenses to have are the zooms. These allow the most flexibility and allow you to cover a broad range of focal lengths with the fewest number of lenses. Look for the F/2.8 zooms that each manufacturer makes. They are all excellent lenses, tack sharp, fast to focus, quiet, and simply put, deliver stunning results. They are pricey lenses, but are worth the cost.
Ultra-Wide Angle Zoom - A 16-35mm F/2.8 full-frame equivalent or 11-16mm F/2.8 on crop frame camera will allow you take cool wide angle shots encompassing a large number of people and field of view. It's perfect for receptions and candid shots.
Standard Zoom - A 24-70mm F/2.8 full-frame equivalent or 17-50mm F/2.8 on a crop frame camera will be one of your main lenses (the telephoto being the other) that will see the most use. This lens will work the entire day for a variety of shots near and far.
Telephoto Zoom - A 70-200mm F/2.8 is a must have for weddings. It is especially good for getting closeups during the ceremony at the church without being disruptive or distracting. You can stand at a distance and snap photos of the bride and groom as they exchange their vows. This lens also has a shallower depth of field (DOF) allowing you to separate your subject(s) from their background. Use this in low light where more reach is necessary.
Fast Primes - These are optional but can produce stunning results. A good prime lineup to have is a 35mm, 50mm, 85mm, and 135mm. They come in a variety of apertures ranging from the most expensive, F/1.2, to the more budget-friendly f/2. These are especially helpful in dim churches where flash photography is not allowed.
Lighting Equipment for Wedding Photography
Several speedlights and external flashes - These will help you to light your subjects throughout the day. Use them by bouncing them off of walls and ceilings. Take them off camera and combine them with lightstands and umbrellas or softboxes for professional looking group photos and portraits.
Last Few Reminders
Last Few Items and Reminders
Have fully charged batteries with a spare.
Empty your memory cards.
Plan ahead a list of shots.
Have fun, your enthusiasm will show in your photos!