Photo Plus Expo Gives Photographers & Gear Makers a Chance to Meet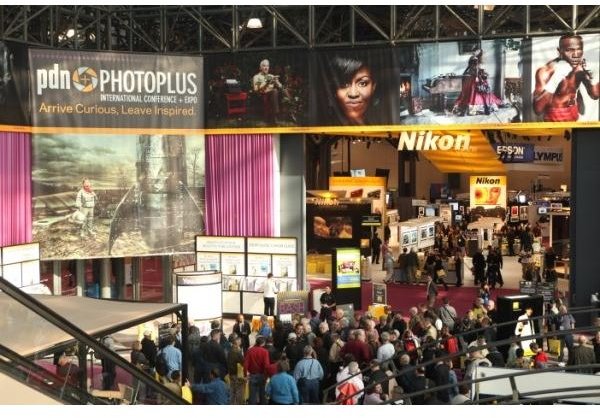 Introduction
Trade shows and expositions can be fun events for the media and enthusiasts since they give individuals a chance to see the latest products and often get opportunities to put their hands on new pieces of gear or get demonstrations of products. Often manufacturers also provide "swag," freebies handed out to booth visitors or demo software. Photo Plus is one such event and it is a huge annual trade expo that takes place each fall in New York City.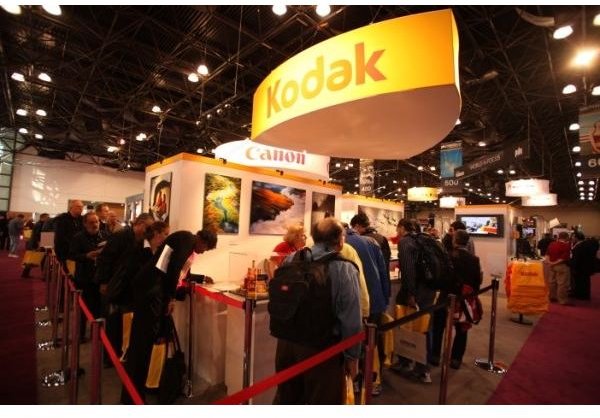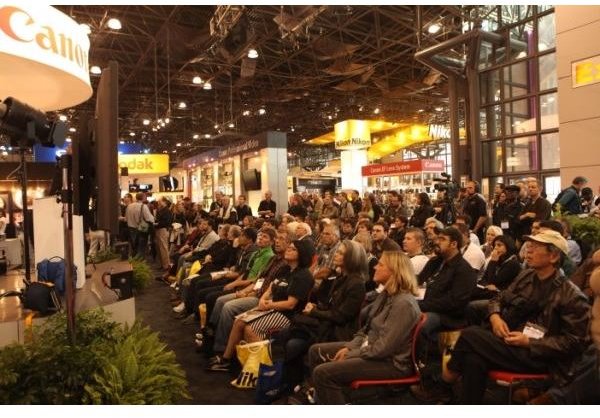 About the Photo Plus Expo
The expo features hundreds of exhibitors showing a huge range of hardware, software and services and draws close to 30,000 visitors during its three-day run. Products ranged from the simple and inexpensive (blower bulbs for camera cleaning) to frightfully expensive (Sigma's 200-500 2.8 zoom lens costing $28,999 with free shipping). Many exhibitors brought in celebrity photographers to give presentations on their areas of expertise.
It's often possible to get free registration to expos by registering early. Photo Plus is one of these events and prospective attendees who registered in advance could get main entry to the event for free ($49 for those who registered after October 8 this year). A "Gold" Pass option cost $59 for early registrants and $79 for registration after this year's October 8 deadline. The Gold Pass allowed for early entry into the expo. Gold Pass holders also had their own lounge at the expo and received a variety of discounts and specials at area restaurants, plus were offered a discount on a Photo District News (PDN) subscription. PDN is the organizer of the event. Two-hour seminars cost from $65 and up.
Many exhibitors aren't just showing off their gear, more than a few were also hawking their wares. In many cases expo attendees can pick up good discounts on popular gear. This is also a nice opportunity for little known companies to find an audience. Booth visitors get a chance to see a product demonstrated, ask questions and play with the product themselves. It's also an opportunity for everyday photographers to offer suggestions for product improvements or new products.
Some things to be aware of if you're planning a trip to a Photo Plus Expo. Parking in NYC is expensive!!! The parking lot across the street from the Javitts Center charges $50 a day during event days (and Photo Plus counts) and cars must be removed by midnight. Hotels are pricey too. Expect to spend around $200 a night for a decent, but not great hotel if you want to stay in the city. Staying across the river in New Jersey can be cheaper and there are a number of Park and Ride locations to provide a public transportation option.