Learn How to Make Photo Recipe Cards with This DIY Project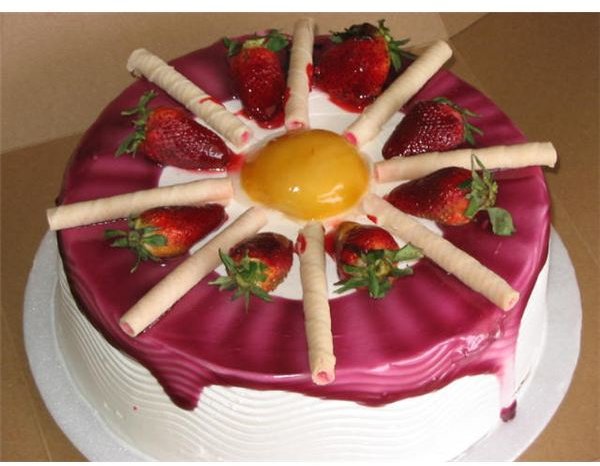 Make Your Own Recipe Cards
It can be really handy to have a personalized set of recipe cards to document family recipes, detail the way Aunt Maude those great-tasting pumpkin brownies with the cranberry icing and have a laminated set of recipes from foreign travels, vacation goodies and favorite recipes from friends, family and other unique sources. How though, does one go about creating clear, useful photo recipe cards which will last and hold up under repeated kitchen use and scrutiny? Here we'll detail methods to get you started and keep you going through holidays, weekends and special recipes during the course of the year while having either step-by-step photos of finished recipe photo recipe cards you can store of file easily.
Make Free photo Recipe Cards
One of the simplest ways to make photo recipe cards is to produce them is dish-by-dish using your digital camera, photo editing software and a color printer or print-making services at a local photography shop.
A simple but straightforward process might be similar to the following one:
- Starting off, the recipe and a list of ingredients should be prepared digitally. It can be keyed in, hand-written of scanned as a digital image
- Then, you'll need to shoot a sequence of the recipe as it's being prepared. You can also film a video of the recipe steps including the pre-assembled ingredients
- Once your dish is ready to serve, shoot several digital images of the completed recipe. Be sure to arrange and garnish the dish appropriately for a set of taste-tempting digital images. Consider the cook proudly displaying the finished recipe as part of the shooting sequence as well.
- Select one or more of your best finished digital images of the completed recipe to use on your photo recipe card(s)
- Use a word processing program such as Microsoft MS Word, Word Pad, Open Office or a text file editor to paste your image onto half a blank sheet. Your recipe card can be vertical with the digital image above, embedded in, or below the recipe text or horizontal with the recipe text to the left, embedded in or right
- Paste, place or write in the recipe on the blank section of the recipe card or sheet using the copy or cut and paste commands. You can use photo editing software or special effects websites to place fancy border or add digital image effects to the photo recipe card.
Digital Image Special Effects Websites
If you'd like to get a handle on a few useful digital image special effects websites, you can get several at "Best Effects Websites to Put Your Face on Magazines, Money, and Other Special Effects."
." You might also try these three websites for digital image special effects to help get you started:
How to Make Photo Recipe Cards
Once your photo recipe cards are completed, now's the time to have them printed out. This can be done on colored paper stock, heavier card stock or regular color photo print paper, depending on the quantity, use and finished sizes you might want. Your photo recipe cards can be from 5" x 7" to a more common standard 3" x 5." This index card size easily slips into a file box available at most stationery stores. Alternatively, you can have your cards printed at your local photo shop, print shop or department store photo department. You'll need to save your designs on a memory stick, memory card or other portable storage device to easily have them printed outside of home. To give your cards a longer life, consider laminating them or placing them into transparent plastic sleeves. Making your own photo recipe cards might seem like a lot of trouble at first, but the challenge and rewards can outweigh the initial difficulties. With regular additions to your photo recipe cards, you'll have an impressive collection in fairly short order. Similar techniques will likewise allow you to make holiday photo cards your family and friends will love.