Child Art Photography Tips and Techniques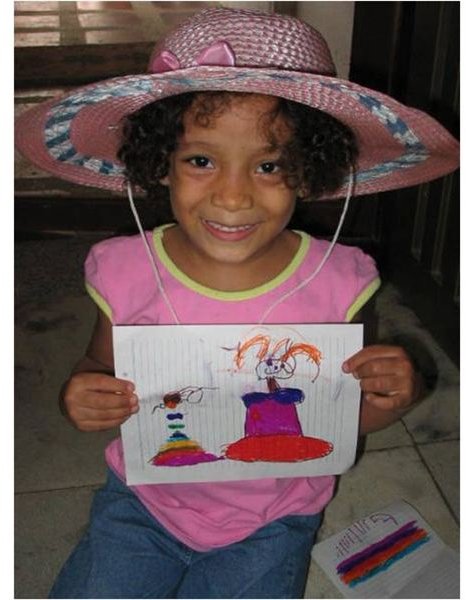 Child Art Photography
The once-in-a-lifetime artwork that makes it home from your child school project work is priceless. So, how can you get memorable digital images of those "priceless" art treasures? There are several ways to preserve the works of your future Picasso, Rembrandt, Dali or Botero. We'll cover these with photo shooting tips and techniques in this timely article you'll want to try out for yourself on the next future "Warhol" artwork to walk its way through the kitchen door. Don't let that masterpiece yellow on the refrigerator door. Now you can get shooting techniques and tips on photographing your children's artwork.
Photographing Children
"Child Photography - 5 Tips on How to Take the Best Pictures of Children" offers some great ideas for capturing better shots of the wee folk in a broad range of scenarios. For getting the most out of child art photography also consider including formal and informal digital images with:
- Children displaying their art
- child art photography close ups
- child art as photography backgrounds
- macro photographs of child art
- child art photography of works in progress
- both formal and candid shots of the child and their art
Natural hams that they usually are, children of all ages make willing, expressive photographic subjects. In child art photography you can easily start off by taking photos of the artist and their work. Children will typically pose and proudly show off their productions. So starting a series of digital images including the child or children will open the sequence in a more natural manner.
Photo Shooting Tips: Shoot these types of images close, filling the frame with the child and art. If shooting outdoors, natural light often works to best advantage while a flash may be required indoors. Keep the aperture setting opened up to minimize a busy background by throwing it out of focus. This also allows for a faster shutter speed to help "freeze" any motion on the part of the child.
Scanning Child Art
Not exactly a pure digital photography technique, digital scanning of a child's art is another possibility for capturing these priceless treasures. You can subsequently use digital photo editing software to manipulate the resulting scanned images in any number of creative ways.
Child Art Photography
Macro and close up digital imaging is another technique which can be successfully employed when conducting child art photography. Many cameras can focus or zoom in to shoot images from mere inches away. Again, fill the frame or use the "rule of thirds" to compose dramatic digital images for child art photography.
Child Art Photography During the Creative Process
You can also consider ways to photograph the process of the child creating art. Such a sequence might include digital photography of:
-the material being selected and assembled
- the beginning colors and strokes on paper
- the young artist at work in varying stages
- expressions and gestures during the creative process
- close ups of hands, fingers and tools at work
- the young artist displaying the "finished" child art for photography
Photo Shooting Tips: Get plenty of shots during the photo shooting session and keep the background simple or minimize its distracting impact by throwing it out of focus by using a wide lens aperture and fast shutter speed to compensate. Remember to get down to the child's level and keep your shots low allowing the child to look across or slightly up or down at the camera. The camera should never be higher than the child's height when shooting digital images.
Art Child Photography
Preserve those once-in-a-lifetime child art works of your future Picasso, Rembrandt, Dali or Botero with these photo shooting tips and techniques you'll want to try out for yourself. Don't allow those masterpieces to simply "yellow" on the refrigerator door ever again. Who knows what they might be worth in the not-too-distant future? They're already "priceless" to you, now aren't they?