Photographing Fog: Tips & Techniques for Capturing Great Pictures of Fog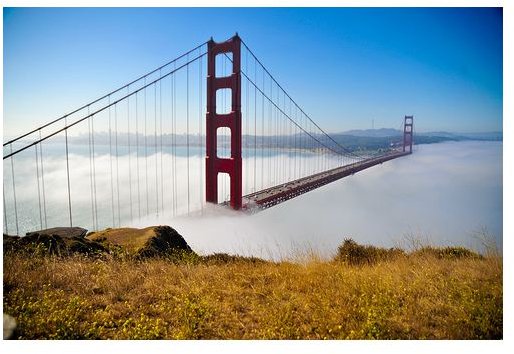 Introduction
Have you ever gotten up one morning and looked out the window to realize you could only see clearly a few feet in front of you? Or perhaps you've noticed this at night when the fog rolls in. You might have thought to yourself, bleh, it's going to be a dreary day or evening. Well it doesn't have to be this way! You're a photographer, so bust out that camera next time (after reading this of course) and get ready to capture a whole new world covered in fog. With the fog, all of your familiar surrounding suddenly become mysterious and unique looking.
Photo by arcticpuppy
What You Will Need
Camera - You will need a camera with at least the ability to adjust the exposure through exposure compensation. A digital SLR or point and shoot with manual controls is best. This will give you, the photographer, full control over your images so that they are consistent. Like snow, fog and sunlight tend to throw off the camera's ability to correctly meter the amount of light in a given scene. By using manual mode, there is no confusion for the camera as to what shutter speed, aperture, and ISO to use for the exposure.
Tripod - This is optional and depends on the amount of ambient light and what you will be shooting. For most landscapes shots during the early morning or evenings, I like to have a tripod to stabilize my shots and use 100 ISO for longer, tack-sharp photos. If the scene is sufficiently bright to be able to handhold the camera, leave the tripod at home, as it will only slow you down.
The Techniques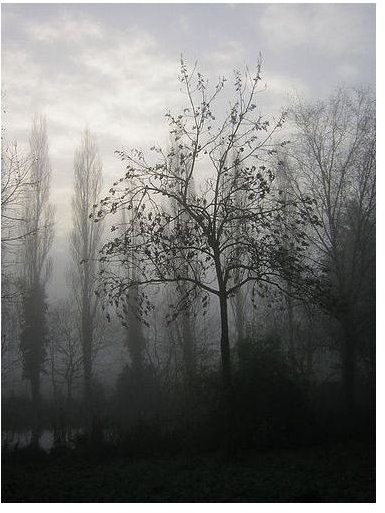 Be dramatic, convert to black and white - In many cases, fog adds real mystery to your photos. You can add drama and enhance the mystery by using converting your photos to either sepia tones or black and white. This will help add contrast and separate the white fog from the rest of the scene. Another tip to using this technique, is to slightly underexpose your image. This will result in a darker image, while leaving the fog still a bright white/gray.
Photo by zenera
Shoot for color to make it pop - Once you have learned one rule, it's always fun to break it! Look for bright vivid colors that will help make the fog and your photo standout. See example at the top of the article