Tips on How to photograph Washington, DC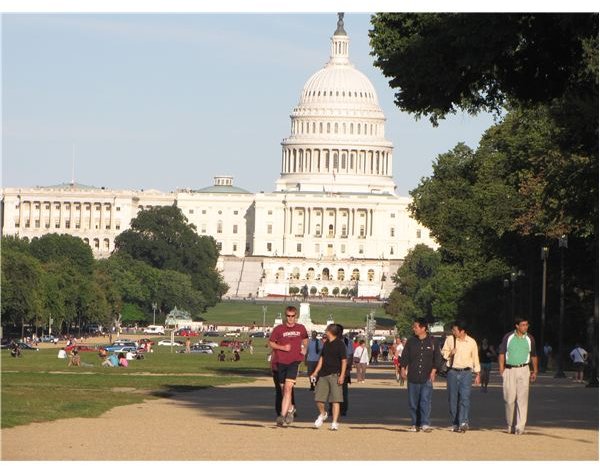 How to Photograph Tourist Sites in Washington, D.C.
Quick now, what's the most photographed city in the United States? New York, Houston, San Francisco, Philadelphia, Chicago, Boston, Baltimore or Miami? It's true they all have their major attractions. They all also draw hundreds of thousands of visitors each year. The champion however, is our nation's capitol, Washington, D.C., which can draw millions of visitors per week. This is especially true in association with special events like a visiting dignitary, a protest march, congressional hearing on a controversial topic or a presidential event. In fact there are so many tourist sites in Washington, D.C. and photographic themes on which you might focus, one may hardly know where to begin. So what will it be then; DC tourist sites, museums, government buildings and monuments, nature, the rich, powerful or famous, or the bustling life of the people?
The Top Washington, D.C. Tourist Sites to Photograph
When visiting the nation's capitol, be sure to carve out at least a bit of time for some of the top Washington, D.C. tourist sites, which include, to mention a few: · The White House – at the top of almost everyone's list · The Capitol Building – one of the most recognized buildings in the world · The Washington Monument – get photos and climb the more than 500 stairs to the top · The Smithsonian Institute Buildings – U.S. and world history documented and preserved · The Freer Gallery of Art – Chinese, Japanese and Asian art on display all year · The Library of Congress – more than 140 million items are catalogued here · The Lincoln and Jefferson Memorials – tributes in marble to two U.S. presidents · The Air and Space Museum – see and photograph moon rocks, satellites and space vehicles · The Museum of Natural History – the world's largest elephant, the Hope Diamond, full-size dinosaurs and more await you · The Bureau of Printing and Engraving – see dollars printed before your beady little eyes · The National Zoo – watch Polar bears frolic, Pandas and let the monkeys laugh at you · The National Botanical Gardens - do you know how many orchid species there are? · The U.S. Naval Observatory – the portal of astronomical time for the USA · FBI Headquarters – see John Dillinger's death mask, listen to live machine guns fire and explore fascinating memorabilia from the nation's most notorious criminals
How to Photograph Buildings in Washington, D.C.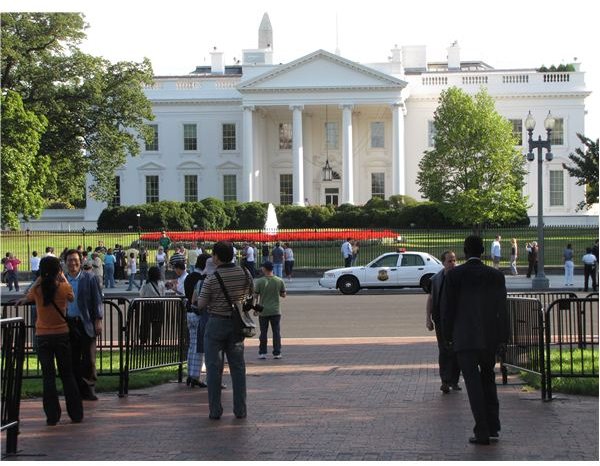 Tourist sites in Washington, D.C. include a ever-growing collection of government buildings, museums, historic and stately homes, gardens and monuments. So let's consider for a moment how to photograph buildings. First of course, a wide angle lens might come in handy for very tall or wide, expansive buildings. The Obama family's new home located at 1600 Pennsylvania Avenue, NW is a good example. In addition to the main two-story (above ground) residential building, there are a functioning roof patio, along with East and West wings, or extensions, added onto the original White House structure. The building has 130 rooms. There are also a number of high-security floors below ground as well. It was painted white to cover up the scorch marks after the British burned it during the war of 1812. A telephoto lens will also be useful as in this image of the White House where I shot from across the street, nearly half-a-block away, in Lafayette Park and zoomed-in to get a tighter shot. This compresses the foreground and background creating an image in which the perspective appears condensed and closer than it normally does in person.
Washington, D.C. Photo Shooting Tips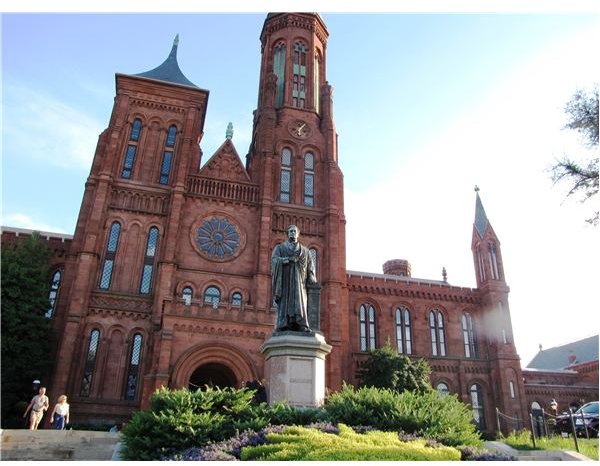 This professional technique works well for tall or distant buildings and monuments too. This same technique allowed me to compose the image posted above of the Capitol building even though I was more than a mile away. You can easily get great images of tall buildings and monuments, not by getting close, but by moving well away from your subject and zooming back in for your image. This telephoto-compressed shot of the Smithsonian main building uses a similar technique but to include the majority of the structure I had to practically lay on the ground for this wide but low-angle shot which includes a statue of museum founder James Smithson himself. Due to the very low shooting angle in this image the vertical lines of the building seem to converge as they go upwards.
Photographing People in Washington, D.C.
People can be fascinating to photograph anywhere. Due to its highly international nature and scope, Washington, D.C. is especially diverse and an enormous range of languages, cultures and ethnic diversity is represented here. Tourists come from far and wide and the locals too, can make for unique photographic opportunities. Ask for permission when photographing people, even if you "get the shot first" as with the surrey driver pictured below. Often people will consent and ask to be sent a digital copy via e-mail. Be sure to keep your promise to send the photos. Tourist in native dress and children marveling at the wonders of the myriad of Washington, D.C. tourist sites are all fodder for a portfolio of eye-catching (and salable) digital images. When photographing people, remember to fill the frame, avoid "busy" backgrounds and be respectful of others' rights and privacy.
The "Rule of Thirds"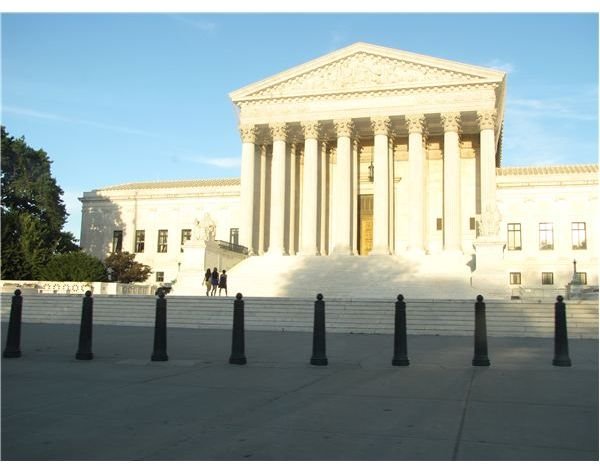 The use of shadow in the foreground to focus attention on the sunlit Supreme Court building improves the composition interest. The three woman silhouetted in the foreground lend a sense of scale to the building image as well. The "rule of thirds" is also applied here with the people near one intersection and the lower third of the image in shadow. The building column tops run approximately along the upper third of the image. Using the "rule of thirds", the image is divided vertically and horizontally into thirds with a tic-tac-toe grid. Image focal points are then located at the intersection of one or more of the four grid intersections. This allows for stronger, more interesting photographic compositions and avoids "centering" of the subject or dividing of the image "in half", both of which weaken photographic composition of digital images.
How to Photograph Washington, D.C.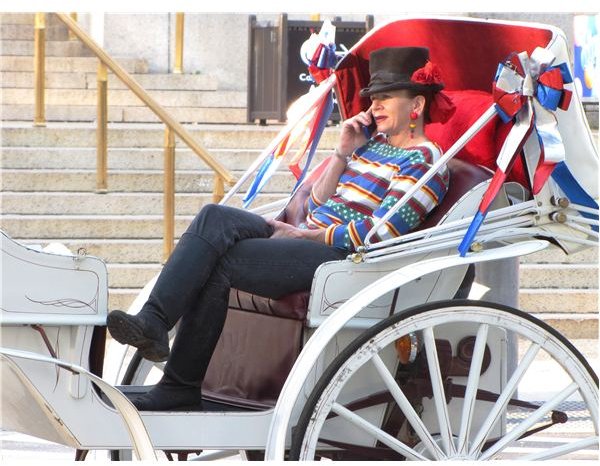 Whether you opt for photographs of people like this surrey driver taking a break, flora, fuana, Washington, D.C. tourist sites or a smorgasbord of digital images of your entire experience, tourist sites in Washington, D.C. offer challenges and rewards to all digital photographer skill levels. Just remember to say "Hello" to the first family from me. I'd like a bullet-riddled target from the FBI firing range too, while you're at it, or at least send me a picture, okay?