Learn What Digital Scrapbooking Is & What You Need to Do Digital Scrapbooking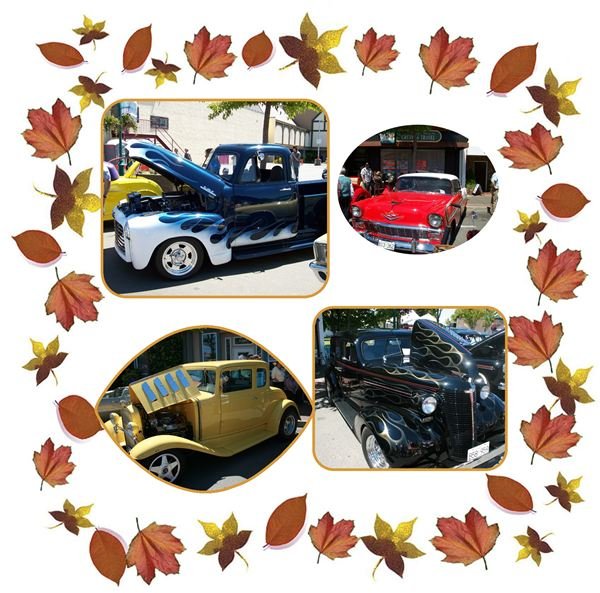 What is Digital Scrapbooking?
For a lot of people, scrapbooking has become an extremely popular hobby as a way to preserve and tell their family's story. Scrapbooking can be traced back to ancient Greece in the form of a notebook to record what was read, heard or just one's thoughts that they felt might be worth remembering. From these meager beginnings, record keeping and journaling has evolved into the art of scrapbooking as we know it today.
Digital scrapbooking is very similar to paper scrapbooking, except it is done on your computer. The beauty to going digital is you do not need an album and there are no paper products or embellishments to buy.
What You Need for Digital Scrapbooking
A computer.

Digital scrapbooking software. You can either purchase a photo editing program that will support layers, such as Corel Paint Shop Pro or Photoshop Elements, or you can use one of the free programs that are available online.

A scanner if you wish to scan and import photos onto your computer.
Once you have selected a software program, import your photos to the program and personalize each page. There are several different layouts, embellishments, and text fonts to choose from. Save your page and you're done! I did a real quick digital scrapbook page; it took me approximately 10 minutes to put it together using one of the free digital scrapbooking programs.
Digital Scrapbook page
The Benefits of Digital Scrapbooking
Digital scrapbooking has quickly become popular among the scrapbooking crowd for a variety of reasons:
Environmentally friendly. There is no paper involved unless you decide to print the page you created.
Wider range of materials (papers and embellishments).
Mistakes are easier to correct.
Photo editing programs allow you to experiment with different papers and embellishments without it being permanent.
Little or no cost involved.
Easily shared with friends and family by uploading digital pages to a photo sharing website.
You can put a page together in very little time.
Some of the digital scrapbooking programs may take a little time to learn, but the results can be quite impressive. By searching the internet, you can find dozens of sites that offer free pages, kits, embellishments and text options to suit just about any need. All it takes is your imagination.